REQUEST QUOTE
Trespa Pura NFC® Sidings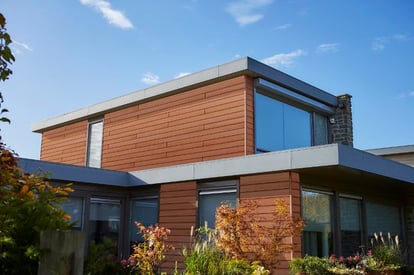 Thank you for your interest in Trespa Pura NFC® sidings.
Please tell us about your project by completing and submitting the adjacent form. You will be contacted with a preliminary Trespa Pura NFC® siding price quote within two business days.
Why Trespa Pura NFC® Sidings?
Discover a low maintenance engineered siding with the look and feel of real wood siding, two siding types and six handsome color choices.
Trespa Pura NFC® Siding Types

Trespa Pura NFC®

Lap Sidings

Trespa Pura NFC®

Flush Sidings
Trespa Pura NFC® Siding Colors