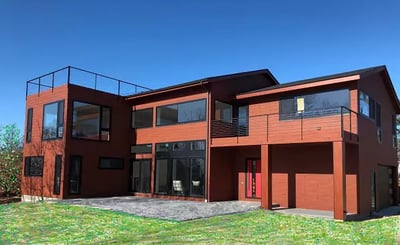 Best Siding Options to Improve Your Property Salability
Written by
Chris Nolan
on
If you plan to sell your home in the next few years, there are lots of project options to choose from. A new kitchen, outdoor deck, and new siding all rank high in the return on investment category. But there's more to it than that.
New siding adds curb appeal, too. Old, dilapidated siding adds curb 'appall'. Nothing will scare potential buyers away than an ugly façade on the front of your home. Run, Forrest, run.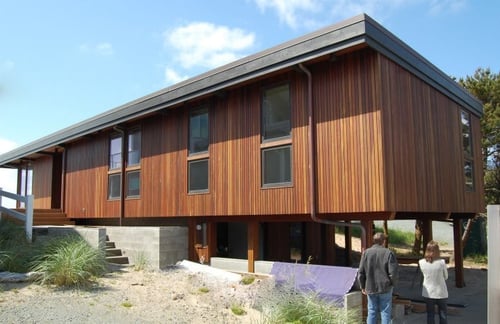 Improve Your Property Value with New Siding
One measurable for any home improvement project is your return on investment. Putting new siding on your home is a considerable expense. How much of that cost will you get back? Experts will tell you that you'll get around 80% of your recladding/siding investment back. Does that mean the other 20% of your siding investment was wasted? Heck no. It also helps getting buyers in your door.
To keep your costs down, you may want to consider recladding only the front of your home. This way you can give your home an inviting happy face at about 1/3 of the cost of re-siding your entire home. You can limit the scope of your project, without sacrificing looks or quality. You can use a higher quality siding material than your neighbors.
New Siding Improves Curb Appeal
If a potential buyer doesn't want to come into your home, they'll never buy it. They'll never even see your beautiful kitchen, spacious rooms, luxurious layout and sprawling deck. Any experienced real estate professional will tell you that location, location, location are the three most important factors in selling a home. While you can't change your home's location, you can certainly change the appearance.
As far as home exteriors, go, concentrating your siding investment on the front façade of your home is the best place to start. This gives your home a new face. And a whole different look. Curb appeal. Inviting. Sexy. This alone will make your home 'stand out from the crowd.' Dare to be different.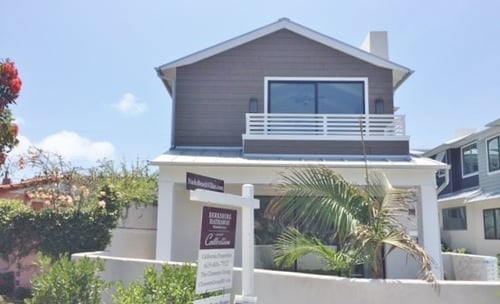 Improved Salability
New siding is not just a pretty face. When you add your siding investment together with the home's improved curb appeal, you've created an ideal situation to get top dollar for your home. The more potential buyers you can get inside your home, the more likely you are to sell it. At your asking price. Or maybe higher.
Exterior Siding Options to Consider
Softwood Siding:
Many softwood sidings have been in use for hundreds of years. Wood siding does require some periodic maintenance, as needed, such as repainting or re-staining.
Before overharvesting, when redwood siding was readily available, it was very popular. Nowadays, redwood is less available, higher priced and lower quality than in the past.
Cedar shingles and cedar clapboard have been staples in the wood siding market. They take a paint or stain very well. The quality and availability affect the pricing significantly. Moderately durable, depending on the grade.
Pine and Spruce siding are lower priced than other softwood siding options but are nowhere near as durable as redwood or cedar siding.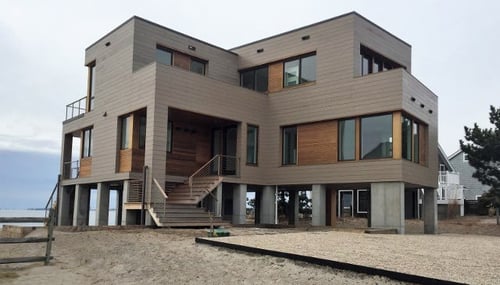 Western red cedar siding installed in a rainscreen system
Hardwood Siding:
Because hardwood siding is a real wood product, it can create an unmatched warm and inviting look for your home. Hardwood siding is exceptionally durable. High density hardwoods do not require a lot of maintenance, if you allow them to weather out to a silver-gray patina.
Ipe hardwood siding
Ipe siding is high density hardwood that can handle all sorts of abuse from weather and the elements. It ranges in color from medium brown to olive brown to darker brown with lots of exotic graining pattern. Ipe siding can be oil finished or allowed to weather naturally to a seaside gray color.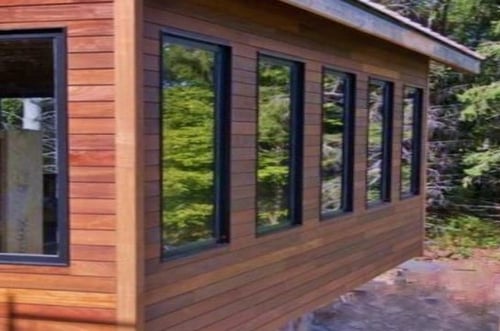 Ipe siding, installed in a rainscreen siding system
Garapa hardwood siding
Garapa is a lighter golden-brown hardwood siding option. Garapa siding is a budget friendly hardwood siding material and may be oil finished like Ipe.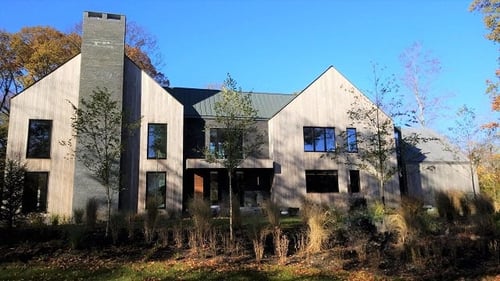 Garapa hardwood siding, installed vertically, weathered gray
Machiche hardwood siding
Machiche is an FSC® Certified hardwood siding material. Long-lasting and very durable cladding option. Machiche wood siding has some exotic graining and is a chocolatey brown color.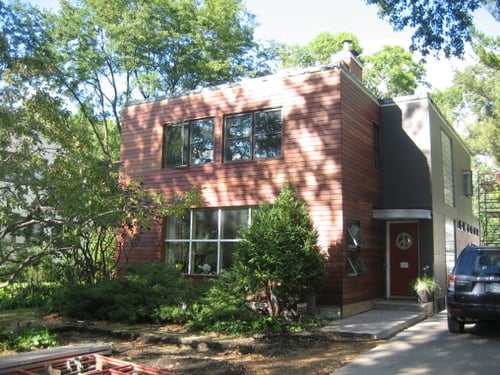 FSC Machiche is a sustainable real wood cladding option
Thermowood hardwood siding
ThermoWood technology cooks the sugars out of standard hardwoods, making them very rot resistant and exceptionally stable. ThermoWood siding is an excellent, real wood siding material to consider.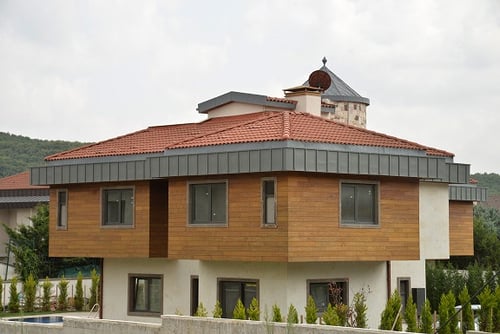 Thermowood siding is naturally beautiful
---
Looking for siding ideas?
Download the hardwood siding project portfolio today.
---
Vinyl Siding:
Vinyl siding is the lowest price siding option. It may work for your project. Or not. In areas that have lower home resale costs, vinyl siding may be your answer. But if all the other homes in your neighborhood have vinyl siding, will your home stand out? Or be just another face in the crowd?
In higher end communities, will vinyl 'cheapen' the look of your home? Will it affect your home's curb appeal? Lower your home's salability? Should you consider a higher end siding option here? Likely. If vinyl siding is your choice, always be careful to select a higher quality siding and a reputable installer to prevent unforeseen problems.
Aluminum Siding:
Aluminum siding has been around for generations. It is more costly than most other siding options but is low maintenance. The big downside of metal siding is its potential for dings and dents.
Brick Siding:
Brick is a beautiful cladding material. Stately look, great curb appeal, yet rather expensive. If it meets your homes architectural style, it may be a good option to consider.
---
Check out Siding Pricing Comparisons
---
Fiber Cement Siding:
Various types of fiber cement sidings are becoming more popular. They are moderately priced but vary dramatically in quality. The lower priced brands, especially, tend to harbor and grow mold and mildew. They are available in many painted colors and sometimes resemble painted wood siding.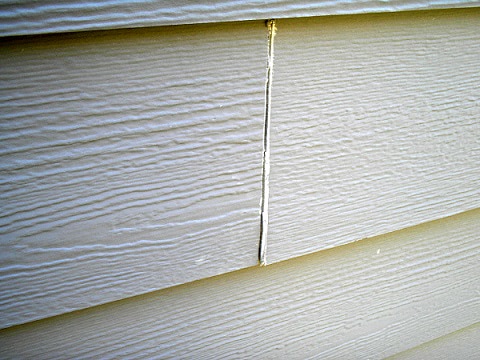 Fiber cement siding with imitation wood graining
HPL Cladding:
High Pressure Laminate (HPL) is becoming increasing popular as a siding option. Pura NFC® Siding by Trespa is the 'gold standard' of HPL cladding brands. Trespa has created the highest quality HPL cladding of all. Trespa takes great care, and lots of testing, to consistently deliver the best HPL products on the world market.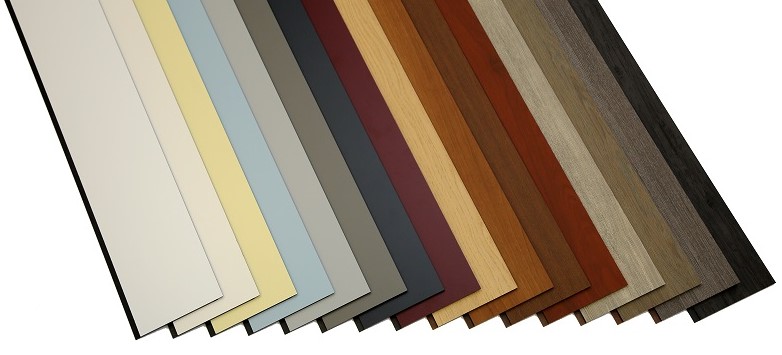 If you're not familiar with Trespa Pura HPL cladding, here's a few tidbits you should know:
Is available in eight wood decors that look just like real wood siding

Trespa never needs to be painted or stained

Trespa Pura NFC is easy to install

Pura is long lasting and beautiful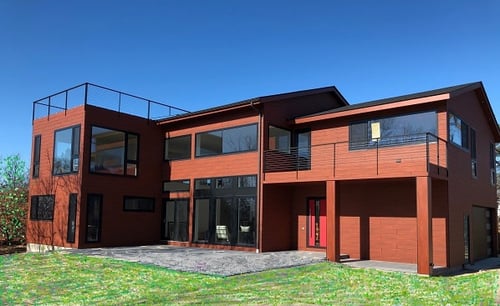 ---
Looking for siding project ideas and inspiration?
Download the Trespa Pura Residential Project Portfolio today
Comments
Related Posts