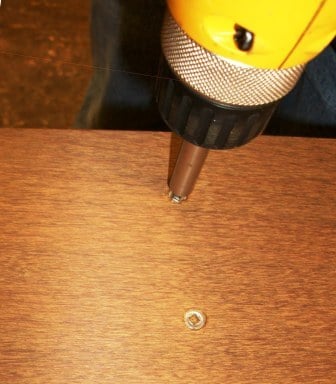 We have found that screwing Ipe decking and other hardwood decking is the most secure method of fastening deck boards to deck joists. The strength, depth, angle and number of decking screws helps create tremendous fastening power and improved lateral bracing for your entire deck structure. One of the key factors affecting the labor costs of installing Ipe hardwood decking is the amount of time it can take to pre-drill the Ipe deck boards. New screw technology has eliminated the necessity of pre-drilling Ipe decking. The stainless steel Ejector™ Screw drills through Ipe deck boards like butter.
Many quality-oriented, experienced building contractors and deck professionals like to build Ipe decks for their clients whenever they can. And rightly so… building high quality deck projects using Ipe decking helps give professional building contractors a consistently good reputation. Ipe decking is so strong, naturally beautiful and lasts so long; their decking clients can't help but be amazed at and pleased with their beautiful Ipe deck for decades of enjoyment. For quality deck building professionals, Ipe decking installation just got a whole lot easier. By eliminating the need to pre-drill Ipe deck boards, the Ejector™ screw saves an enormous amount of installation time for each and every deck.
Top 7 Reasons Why Decking Contractors Should Consider the Ejector™ Screw When Installing Ipe Decking and Other Hardwood Species
The Ejector Screw saves installation time for Ipe decks and other hardwood decking materials.

Reduces decking labor costs and saves money overall on Ipe deck projects.

The ergonomic design of the Ejector screw gun reduces fatigue and saves lots of stress on your back and knees.

Ejector Screws install faster and stronger with Ipe hardwood decking than any other deck screw options. We know this for a fact because we've tested every one of them.

With its #10 screw shank body, the Ejector screw creates the strongest fastening system for Ipe deck boards anywhere.

The Ejector screw gun pays for itself very quickly in labor savings. Depending on your hourly deck installation costs, it is not unusual to have the screw gun pay for itself on your first job.

The stainless steel Ejector screw works equally well on Ipe decking, Cumaru decking, Garapa decking and/or Machiche hardwood decking materials.
On extremely large decking projects, like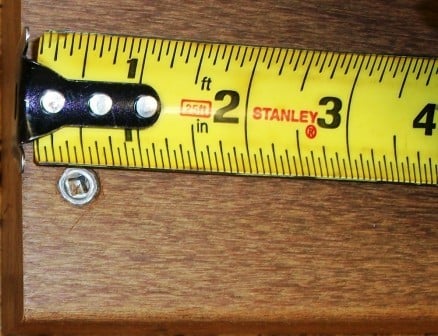 the Coney Island boardwalk for example, the decking contractors reported labor savings in the tens of thousands of dollars using the stainless steel Ejector screws. Whether your Ipe deck or other hardwood deck is small, medium or large, you will appreciate the strong fastening power, ease of installation and reduced wear and tear on your body on every Ipe deck or other hardwood decking project you build.
---
Please visit our website for additional information about Ipe decking, other hardwood decking options, decking installation and deck fastening solutions or follow any of the links below:
Ejector Hardwood Deck Screws and Other Deck Fastener Options
Installation Tips for Installing Ipe and Other Hardwood Decking
REQUEST A FREE HARDWOOD DECKING QUOTE TODAY
If you are interested in learning about all of the decking materials options, please download our highly acclaimed white paper, "The Ultimate Guide to Selecting the Right Decking Material". Click on the button below to download this valuable FREE Decking Guide today: