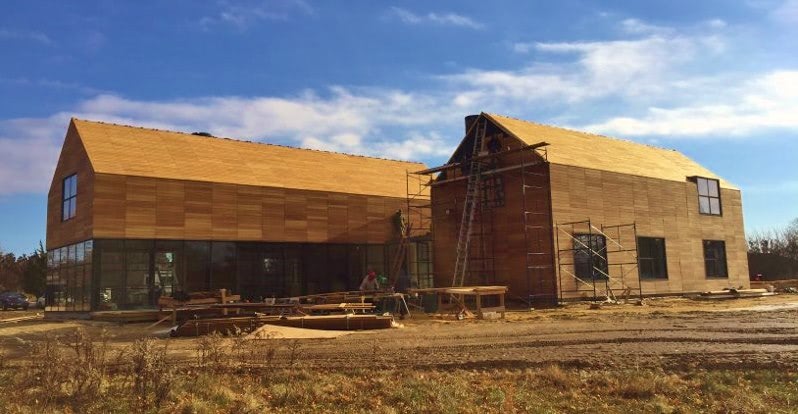 Green Building with Style: Wood Rainscreens Explored
Written by
Chris Nolan
on
Green building and sustainability have been an important movement in the design and construction industries for many years. And deservedly so. A safe and healthy home or building is the goal of many designers, builders, and property owners. See how a wood rainscreen system can add beauty and green building savings, naturally.
The beauty of wood rainscreen siding is easy to see, but it is the high performance of the system, hidden behind the siding that's a real game changer
What is a Wood Rainscreen and Why is it Considered Green Building?
Many of the green building efforts are focused on energy savings. A well-designed wood rainscreen can help there. Other sustainability efforts explore life cycle cost savings. Others benefits include removal and management of moisture, inside and out of your home or structure. Wood rainscreens can help here, too.
To begin with, a wood rainscreen is a design and installation technique to create a high performance cladding system. Nobody wants to waste energy when it isn't necessary. And who wants a moldy or sickly building? And why should you spend money on a design that won't last as long as it should? Save time, save energy, save money, and save aggravation. A well designed rainscreen can be a solution for all these problems.
Not all wood rainscreens are created equal. Some function far better than others. The best wood rainscreen system we have found is the Climate-Shield Wood Rainscreen System. If saving energy, creating a healthier living space, and lengthening the life cycle of your home, beautifully are important to you, please read on.
---
RELATED: Wood Rainscreen Project Photo galleries
---
How Does a Well-Designed Wood Rainscreen Work?
By spacing the exterior siding off the face of the building, a gap is created. This gap is often referred to as a 'wall cavity' or 'rainscreen gap'. This is where the magic happens. When wood siding is designed and installed in this manner, you have created a wood rainscreen.
---
RELATED: Wood Rainscreen Siding Species Options
---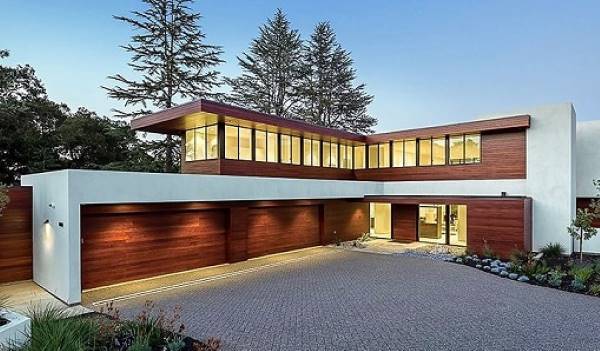 FSC Certified Machiche Wood Rainscreen Siding adds beauty and performance
How Does a Well-Designed Wood Rainscreen Save Energy?
The Climate-Shield wood rainscreen system is an open-joint, back ventilated, pressure equalized rainscreen design. The open joint allows air and moisture behind the siding. Oh no! It's alright, don't worry, the back ventilated part of the rainscreen allows any bulk water (dew, wind driven rain, etc.) to drain. The pressure equalized function of the rainscreen ensures that any moisture dries quickly and efficiently.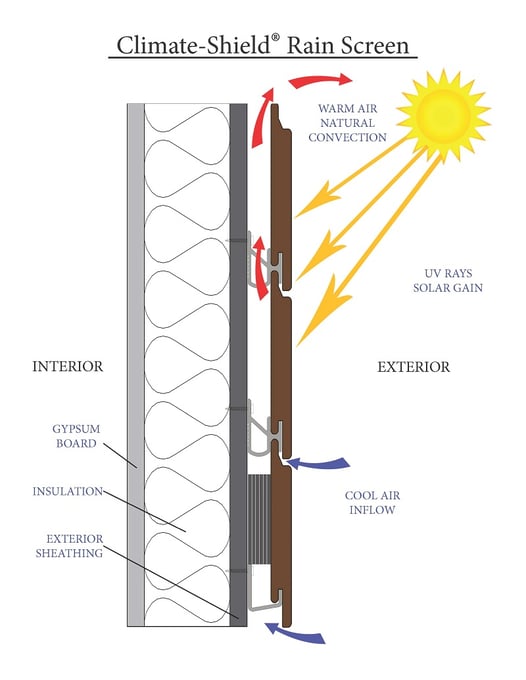 In warm weather, the open joint design of the Climate-Shield wood rainscreen system uses nature to keep your home or building cool. It's simple. Hot air rises. And when hot air rises, it carries moisture away with it. As the hot air rises and evacuates, natural convective air currents pull cooler air into the open joints of the rainscreen design.
Without a rainscreen gap, when siding is installed directly on a home, the wood siding heats up, which heats up the exterior sheathing which heats up your insulation and then your drywall. This is called thermal bridging. Hey, what's that noise? That's your air condition system kicking on.
With a well-designed wood rainscreen system, the opposite is true. Because there is a 'rainscreen gap', there is no thermal bridging bringing the heat into your home. This passive energy savings is highly effective and saves you money, too.
---
Download the "Ultimate Guide to Building Green with Rainscreen" today
---
How Does a Well-Designed Wood Rainscreen Manage Moisture?
Without a rainscreen, when siding is installed directly to exterior sheathing, there is nowhere for moisture to go. When the wood siding gets wet, it wets the exterior sheathing. If the moisture from outside (or inside) your home stays behind your siding for too long, mold grows, and bad things happen.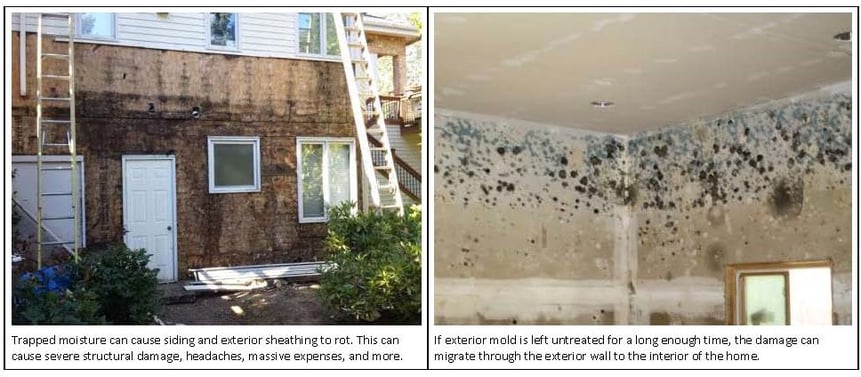 Proper design and installation can help minimize mold and rot damage
Without a rainscreen, paint peels, siding rots, wall sheathing rots, insulation gets wet and moldy. Before long, your wall gets moldy. It smells. It's unhealthy. And it needs to go away. That's why mold mitigation has become a billion-dollar industry. Is this your dream? Me neither.
You can save yourself all the angst, worry, rebuilding, insurance claims, construction scheduling, and expense of an unhealthy home by keeping moisture where it belongs – outdoors. A well-designed wood rainscreen system can do this for you, naturally. Here's how a high performance rainscreen can work for you, inside and out.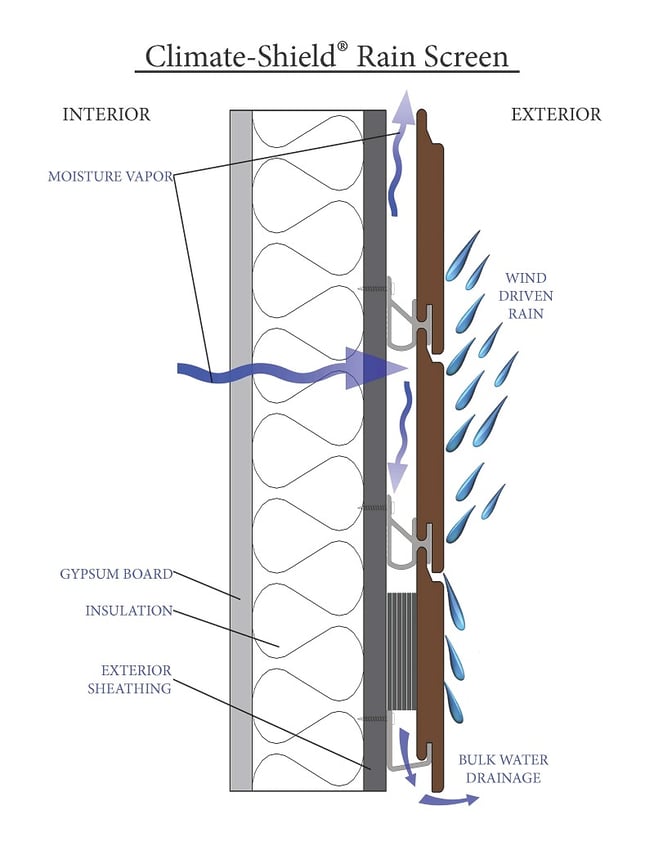 On the outside of your home or building, the wood siding sits off the exterior sheathing (building envelope). Any moisture that gets past the siding is easily handled, naturally, with the rainscreen gap. Bulk water can drain right out of the bottom of the rainscreen system through the weep holes in the bottom of your starter rail. Wind driven rain, sleet, or ice? No problem. Wave goodbye to it and sleep well.
An added moisture management benefit of a well-designed rainscreen system is that interior moisture (think bathrooms and kitchens especially) now has a place to exit your home. Naturally. As interior moisture vapor passes through to your exterior wall, it ends up in the rainscreen gap – NOT trapped behind your siding. No mold, no rot, no decay, no worries. The natural convection of the rainscreen design carries the moisture away effortlessly.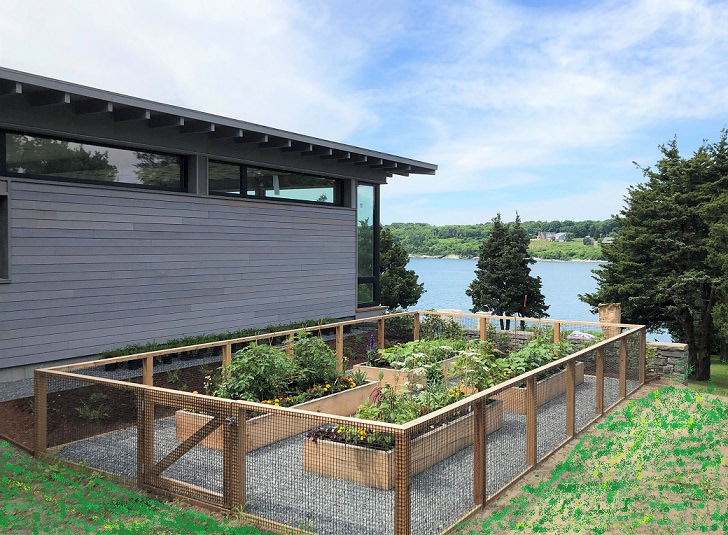 Ipe hardwood siding in a rainscreen installation on coastal home
How Does a Well-Designed Wood Rainscreen Improve Life Cycle Costs?
Life cycle cost analyses measure how much it costs to design, build, maintain, operate, and demolish a structure. When you add up all these costs, that is your total 'life cycle' cost. When you divide that cost by the number of usable years for your structure, that is your 'life cycle cost per year'.
We'll explore this important sustainable design measurement and goal more deeply in future articles. For now, suffice it to say, that a rainscreen system can extend the usable lifetime of your dwelling by many years. Save you energy along the way (operating costs), and prevent major exterior renovations (maintenance costs).
---
Looking for more information about wood rainscreen systems?
Download the "Ultimate Guide to Building Green with Wood Rainscreen Siding" today.
---
Looking for rainscreen design ideas?
See many award-winning residential and commercial rainscreen designs.
Download the "Featured Wood Rain Screen Project Portfolio" today.
Related Posts