One of the big trends we have been seeing in modern design is to create beautiful, healthy and functional outdoor spaces. A lot more consideration is given to how people live both inside and outside their homes and dwellings. Decks and patios have long been a great way to expand living space in homes by extending living spaces to the outdoors and this trend is continuing - and growing.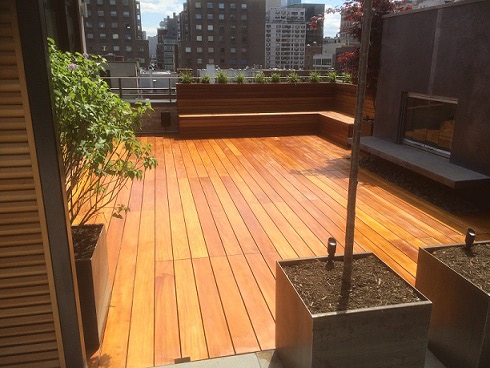 Rooftop deck designs are also making a major appearance on the scene, especially in urban areas. Decks are no longer limited to suburban or rural backyards to get great views and entertain outdoors. There are spectacular panoramic views in cities and urban areas to be enjoyed while dining, relaxing or celebrating the outdoors. Because urban yard space is often limited, or has obscured views, it makes sense to move up and out with a rooftop or balcony deck for a commanding viewpoint of your surroundings.
Competent design and construction professionals can help guide you through the proper steps of rooftop deck planning, design and construction. From evaluating the existing roof structure for soundness, to planning your space usage, through installing a great space for you, it is a best practice to engage professionals for long term enjoyment of your newly created outdoor space. Don't underestimate the value of qualified professionals - their experience can help you avoid unforeseen pitfalls and help you reach your goal happily.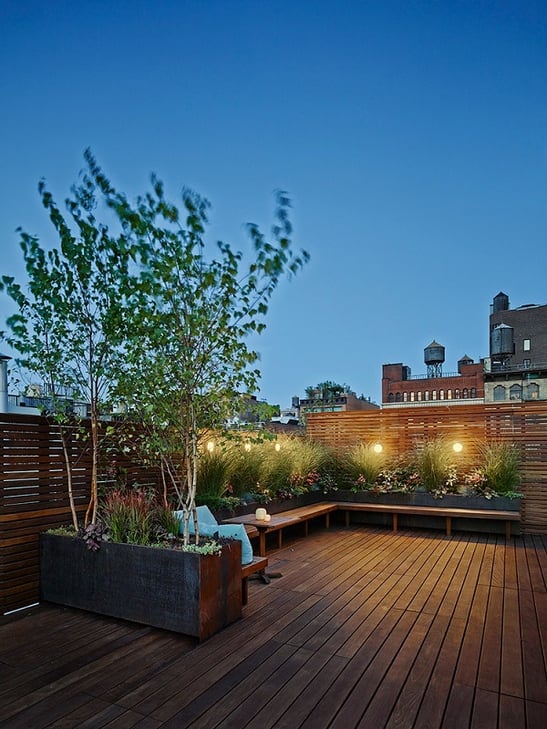 If the natural beauty of real wood decking is your goal, hardwood decking is a proven performer and is available in several different species to meet your project's design and budget goals. The Eurotec Deck System is now available in the US and can be used to create a sturdy and lightweight aluminum deck frame. With this reliable system, you are no longer limited to using small wooden deck tiles – full length deck boards can be used for more natural beauty and better performance.
We hope you enjoyed this article. Please visit MataverdeDecking.com for additional information about the Eurotec Deck System, rooftop decks, hardwood decking options and more.