"If you want your hardwood decking or siding project to look great for years,
best to show it a little love while you can."
We are often asked these important questions from decking design professionals and their clients. Here's the answers for you.
Question: "Is it necessary to pre-finish hardwood decking and siding"?
Our answer: An emphatic "Yes!" We strongly urge and wholeheartedly recommend using a UV inhibitive sealer or finish to help any exterior wood slow the acclimation process in its new outdoor environment. Even highly durable wood species like Ipe, Garapa, Machiche and Cumaru need some initial protection.
Question: "But why? If Ipe and other decking and sidings lasts so long, why should I pre-finish them?"
Our answer: The initial period is crucial. Pre-finishing exterior wood is a lot like using an appropriate sunscreen on a baby before going to the beach – who wants the suffering, pain and anguish of a nasty sunburn when it is so easy to prevent it?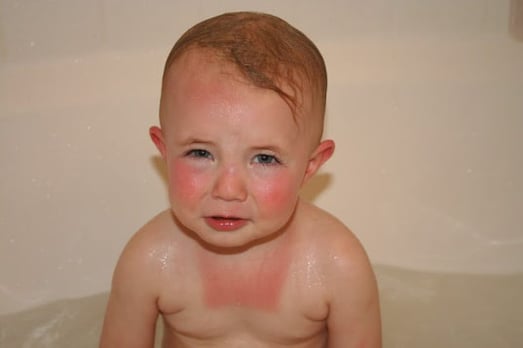 When you take time to pre-finish now, it saves you UV damage later.
In much the same way, applying a UV inhibitive sealer minimizes the most damaging force in nature, harmful UV rays, from cracking and checking brand new exterior wood siding or decking. Failure to do so will allow the sun's rays to wreak havoc on the surface of the wood when it is most vulnerable – new wood, outdoors for the first time. Who wants the anguish, poor appearance and extra expenses of wood that doesn't meet your expectations when it is so easy to prevent damage?
Question: "I want my wood to turn gray and naturally silver out. Should I still pre-finish the wood?"
Our answer: Yes! Absolutely! The UV inhibitors found in many sealers such as Penofin and Seal Once tinted formulas work well to help the new woods acclimate gently with minimal checking and movement. Whether or not you choose to maintain the 'like new' wood appearance over the lifetime of your project, pre-finishing exterior woods such as hardwood decking and siding is the best way to get your project investment off to a spectacular start. Then you can enjoy a beautiful deck for years to come.
Want more answers? Check out these other articles.