Featured Climate-Shield Rain Screen Projects
PRIVATE RESIDENCE - Los Altos, CA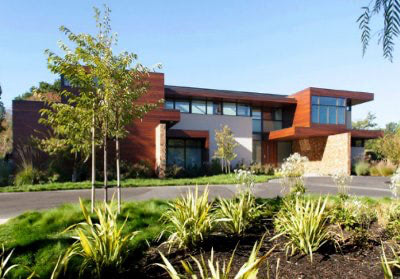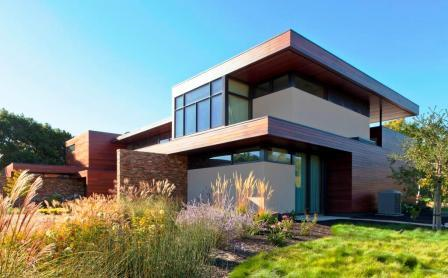 Swatt Miers Architects' impressive portfolio includes commercial, institutional and internationally acclaimed residential projects. This residence in Northern California features a number of design elements that showcases their design team's creativity with the artful blending of materials, tones and textures to create a unique and breathtaking design. The design combines such contrasting elements as stucco, stone and wood rain screen siding exterior and unifies the design by skillfully mingling the right proportions of these materials beautifully.
Mataverde Machiche hardwood siding offered a great value and provided all the advantages of a high-density hardwood and the benefit of an FSC certified cladding materials. The warm pallet of varying brown color tones and natural grain variations of Machiche siding beautifully complemented the other cladding materials; stone and stucco. Energy efficiency and green building practices were the
main focus. The Climate-Shield Rain Screen system with 100% FSC Certified Machiche hardwood cladding provided the best of both sustainable design options. Denis Mattson General Contractor of San Jose, California was very effective bringing this amazing rain screen design to life with his skillful team of construction professionals.