Featured Climate-Shield Rain Screen Projects
Treehouse at Memorial City - Houston, TX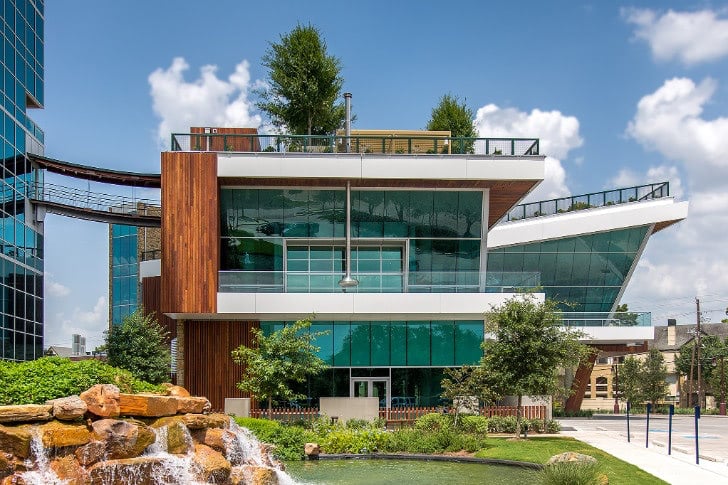 Memorial City is hailed as "a city within a city" featuring world class shopping, dining, living and office spaces.
MetroNational, the Memorial City developer, is a leader in environmentally conscious development. Glenn Fuhrman, AIA, VP Design & Construction at MetroNational stated "We are proud that the Treehouse is a highlight of our continuing sustainability efforts and the company's dedication and emphasis to building for the future."

The Treehouse project was designed to achieve LEED Platinum certification, and in fact earned one of the highest levels ever achieved. The Climate-Shield Rain Screen System is a key sustainable design feature of this project, keeping bulk rain away from the building and at the same time, allows moisture to egress to the exterior wall cavity. The exterior façade features extensive use of FSC® Certified Machiche rain screen cladding, decking and soffits. Not
only is Machiche hardwood a sustainably harvested siding species, it offers durability and natural beauty with its grain
and color variations. Machiche hardwood was also used as decking and railing on the Treehouse walkway, it was incorporated into many of the soffits as well, adding grace and visual appeal throughout the building's exterior façade.