Featured Climate-Shield Rain Screen Projects
Weeksville Heritage Center - Brooklyn, NY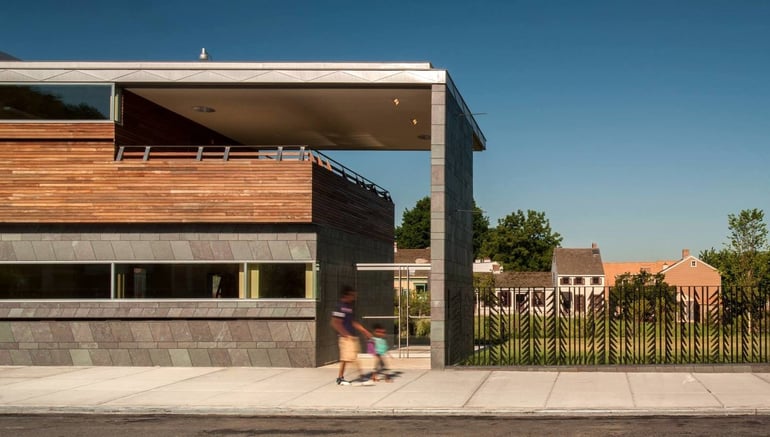 The Weeksville Heritage Center is a historic site in New York City. Weeksville is one of America's first free black communities. James Weeks, an African-American freeman, bought a plot of land in Brooklyn in 1838, eleven years after slavery was abolished in New York state. Here, the residents built schools, churches and homes and were active in the abolitionist movement. Weeksville is a historic settlement of national significance and one of the few remaining historical sites of pre-Civil War African-American communities.
In the 1960's it was discovered that several of the original homes still existed. These homes are now New York City landmarks and are listed on the National Register of Historic Places. The Heritage Center itself offers tours, arts and crafts, as well as historical preservation and literacy programs for public-school students. The site is managed by the Weeksville Society.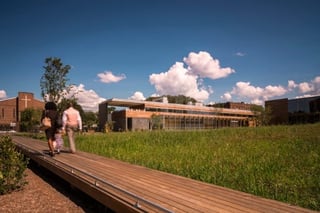 The design team at Caples Jefferson Architects did an outstanding job of creating a project design that kept the original intention of this site's African influence and wood cladding was included to be in keeping with wood siding of the original homes on site. The project has received national recognition and is LEED certified.
The patented Climate-Shield rain screen system adds significant warmth and beauty to the new buildings.
An elevated bridge and wooden walkway was built from Mataverde Ipe hardwood decking to join the new Heritage Center to the existing original homes.