Featured Climate-Shield Rain Screen Projects
PRIVATE RESIDENCE - Cambridge, MA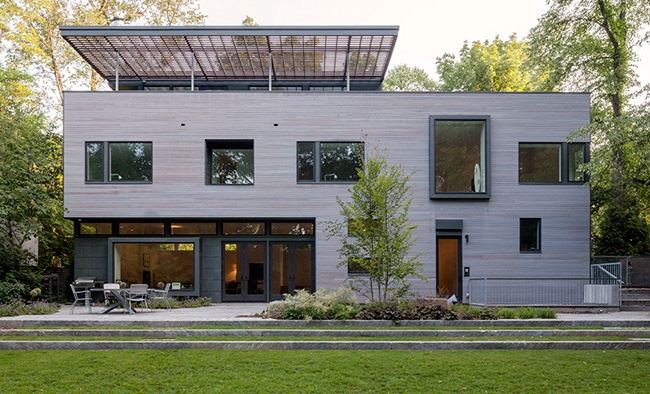 All photos courtesy of Anmahian Winton Architects and Jane Messinger Photography
Anmahian Winton's award winning minimalist design on this remarkable residential home has been described as "a modernist jewel box counterpoint to the colonial fabric of its Cambridge neighborhood." The design team carefully created a beautiful and durable exterior palette of Mataverde® Ipe hardwood rainscreen complemented by zinc panels.
Project architect Makoto Abe described the Climate-Shield rain screen system as "elegantly simple" and selected this system to help achieve this project's design vision. After testing and due diligence, the design team chose Seal Once with Cape Cod Gray semi-transparent tint to seal the Ipe hardwood siding. This served as a UV inhibitor to help protect the natural wood during acclimation. The gray tones also helped to instantly create a naturally mellowed appearance that will allow the cladding to weather in place until it develops its own silver-gray patina over time.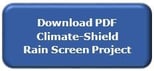 The Climate-Shield rain screen system and cladding were expertly installed with a high level of precision by the construction team at Shoreline Deck Company of Guilford, CT.