MATAVERDE® SANTA MARIA DECKING
Compare Santa Maria Decking to Pressure Treated and Red Cedar Decking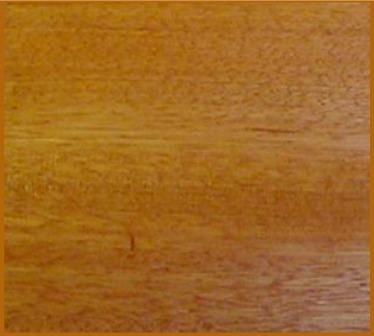 Mataverde Premium Santa Maria hardwood is an all natural sustainable decking material that has some clear advantages over both red cedar and pressure treated decking materials on many measurable performance ratings. Learn how Mataverde FSC Certified Santa Maria hardwood decking compares to red cedar decking and pressure treated lumber decking materials in the Santa Maria decking versus softwood decking materials comparison chart below.

COMPARISON CHART
Santa Maria Decking vs. Red Cedar and Pressure Treated Decking
PRODUCT CHARACTERISTICS

SANTA MARIA

DECKING

Red Cedar

Decking

Pressure Treated

Decking

Real Wood Product
Yes
Yes
Yes
Sustainably

H

arvested

M

aterial
Yes FSC
Yes
Yes
Low

M

aintenance
Yes
No
No
Density
High
Low
Low
Insect Resistance
Moderate
No
No
Rot Resistance
Yes
No
No
Cupping
Low

Medium

High
Splitting
Low

Medium

High
Warping
Low

Medium

High
Checking
Low
High
High
Splintering
Low
Medium
High
Heat

R

etention
Low
Low
Low
Stability
High

Medium

Medium

Strength
High

Medium

Medium

Span

C

apacity
High

Medium

Medium

Life Cycle

C

ost / SF /

Y

ear
Low
High
High
Initial Decking

C

ost
Moderate
Moderate
Low
SANTA MARIA vs. OTHER HARDWOOD DECKING
When you compare the beautiful and versatile Santa Maria medium density hardwood species to high density hardwood options such as Ipe, Cumaru, Machiche and Garapa, Santa Maria falls below them in hardness and strength. This does not mean that Santa Maria is not a beautiful and excellent decking material - because it is. It simply means that Santa Maria is not as strong as some of these other high density species.
When you compare Santa Maria hardwood decking or porch flooring to other wood decking material options, Santa Maria is in a league of its own. As you can see in the Santa Maria hardwood decking versus other wood decking materials comparison chart above, Santa Maria medium density hardwood decking clearly beats red cedar decking and pressure treated decking in terms of density, span capacity, strength of decking, splintering, insect resistance, decay and rot resistance and many more criteria.