Featured Climate-Shield Rain Screen Projects
Parkland College Student Union - Champaign, IL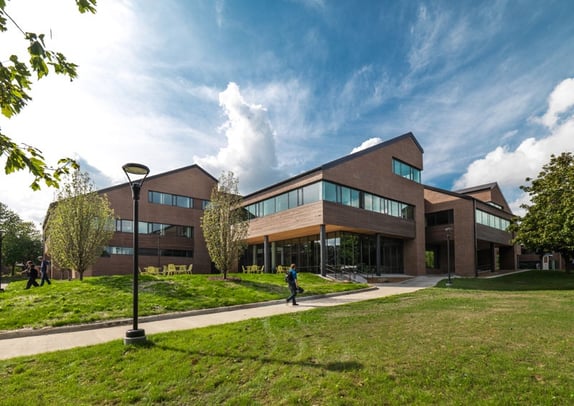 Photos courtesy of Perkins + Wills, IGW Architecture and (c)James Steinkamp Photography
IGW Architecture served as associate architect for Perkins + Will Chicago to complete the 108,000 square foot Student Union building at Parkland College's campus in Champaign, Illinois. This beautiful project builds off of the original work of Ernest J Kump & Associates' design vision for an "educational village" concept. The new Student Union creates an inviting and distinctive 'front door' to welcome students, faculty and visitors to the college campus.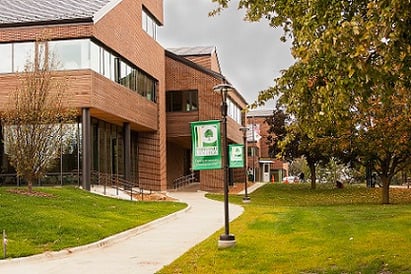 The 'mixed palette' exterior façade features a combination of glass, brick and the warm look of natural wood siding. The brick helps tie the design to the existing buildings on campus, the glass creates a wonderful natural lighting effect for the students and the warmth of natural wood siding forms an organic and welcoming open place to meet and gather.
Because LEED certification was an important design consideration, FSC® certified Red Cedar wood siding was specified for the cladding and the Climate-Shield® Rain Screen System™ was selected to create a healthy, sustainable and energy efficient wall system, to help "usher in a new standard of environmental stewardship for the College".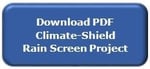 Poettker Construction Company served as general contractor for this project. Poettker Construction offers a full range of construction services including design/build, construction management and general contracting work, among others. Poettker was instrumental in developing unique installation details for challenging fascia and soffit transitions. Their construction team installed the Climate-Shield rain screen system expertly and with precision.