Press Release - Mataverde Eurotec Deck System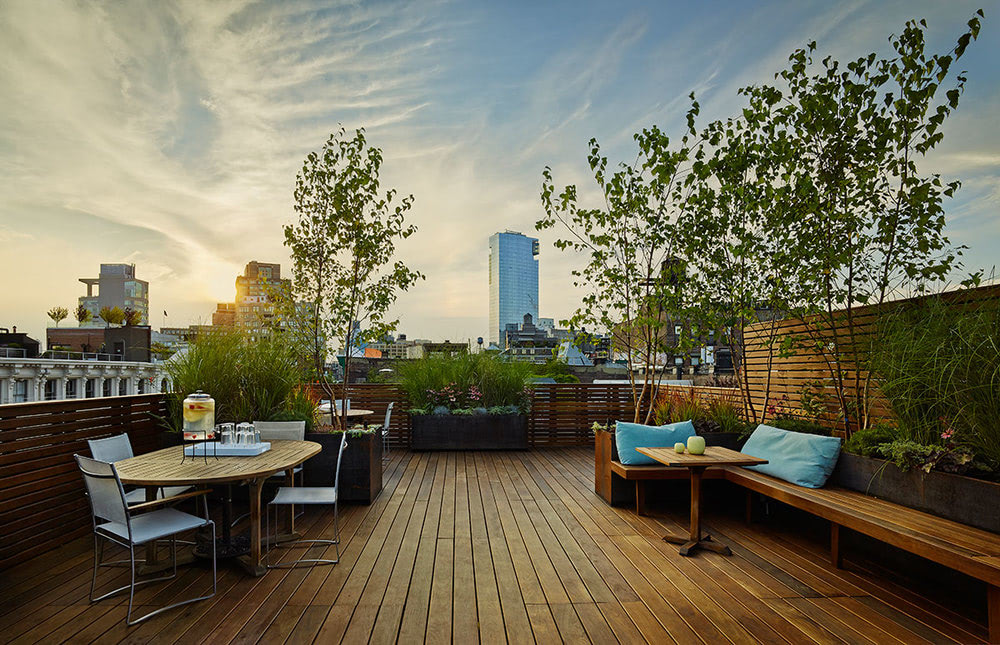 FOR IMMEDIATE RELEASE: (Jan 2, 2016)
MATAVERDE® LAUNCHES EUROTEC® DECK SYSTEM IN NORTH AMERICA
Partnership with Eurotec GMBH Strengthens International Distribution
New London, Connecticut - General Woodcraft has unveiled the proprietary Eurotec® Deck System and combined it with their Mataverde® Premium Hardwood Decking line to create what they believe to be the finest rooftop deck system available worldwide. The system combines the internationally acclaimed Eurotec deck components for the framework with the high performance Mataverde decking materials to create a highly stable long lasting deck system. The Mataverde Eurotec Deck System can be used on residential and commercial projects for rooftop or patio top deck structures even on unleveled surfaces.
General Woodcraft President and CEO Steven F. Crook shared that some of the key reasons that Eurotec was chosen over all other deck frame options was Eurotec's reputation and experience as an innovative and reliable global manufacturer. Eurotec products provide a distinctive ability to create a strong, stable and long lasting substructure for high quality Mataverde decking that could meet all the requirements of architects and construction professionals both short term and long term.
Because Mataverde decking is known to perform remarkably and last beautifully for decades, it was essential to find a deck frame system that could also perform exceptionally over the years. Crook also added that he was fascinated with the design flexibility of the Eurotec System. Every other system that was evaluated was limited to the use of deck tiles. Only the Eurotec system provided the best framework to use full length decking boards. He considers this to be a huge benefit for architects and designers to create spectacular project deck designs.
Unique Design and Performance Benefits of the Mataverde Eurotec Deck System include:
Allows design professionals the ability to create sleek linear designs using full size decking boards without being limited to 'checkerboard' style deck tiles. 

Aluminum System Profile creates an exceptionally strong yet lightweight joist system that outperforms wood deck framing in virtually every category 

Patented ClickFoot pedestal allows contractors efficient and reliable installation quickly with the ability to create a perfectly level deck even over irregular surfaces

Mataverde decking is exceptionally beautiful and offers many different wood decking material options to meet the project's design scheme and budget requirements.
*Photo courtesy of the Organic Gardener NYC
General Woodcraft is the importer and master distributor of Mataverde® Premium Hardwood Decking and Siding, the international manufacturer of the Climate-Shield Rain Screen System™ and is also the North American master distributor for Lamboo® ELEMENTS™ and the Eurotec® Deck System. With company owned world class distribution centers and inventory on both coasts, GWI can meet project needs accurately, timely and on budget.