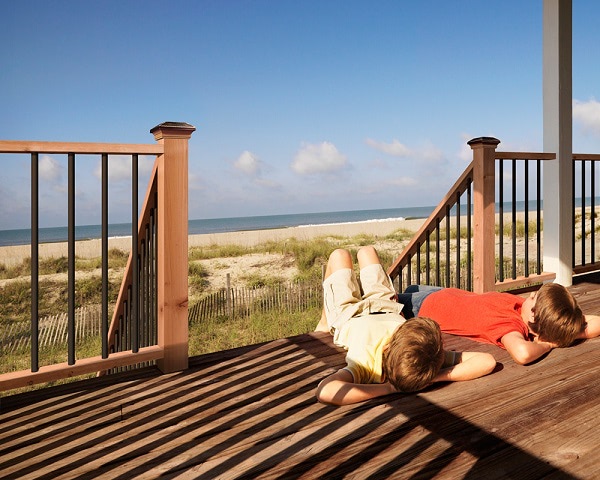 Mataverde® Ipe 6 x 6 Post Sleeve

If you are trying to achieve a sturdy, solid look in your design, perhaps the Mataverde® Ipe 6 x 6 Post Sleeve is an option you may wish to consider.
This Ipe post sleeve slips over an existing 4 x 4 structural post and creates a rich robust appearance. To complete the top of of the Ipe Post Sleeve, add a Mataverde Ipe Post Cap.
If you prefer a different look for the top of your Post Sleeve, choose from any of the Post Cap options shown below. Any of these caps could work nicely to complete your deck railing design.
---
Decorative Post Cap Options
For decorative deck post cap options, choose from a multitude of styles including Glass Post Caps, Glass Solar Post Caps, Metal Post Caps and Metal Ball Top Post Caps. These caps may then be matched, complemented or coordinated with your decorative baluster selections.
---
Decorative Baluster Options
These attractive decorative deck railing balusters may be combined with your Mataverde® Premium Ipe Railing System and substituted for 2 x 2 Ipe deck rail balusters for a totally different design appearance.
For a unique custom look for your Ipe hardwood deck, don't be afraid to consider adding a complementary material to your deck railing system, such as metal or glass balusters to enhance your Ipe post or Ipe railing design.