Featured Climate-Shield Rain Screen Projects
Sandy Hook School - Sandy Hook, CT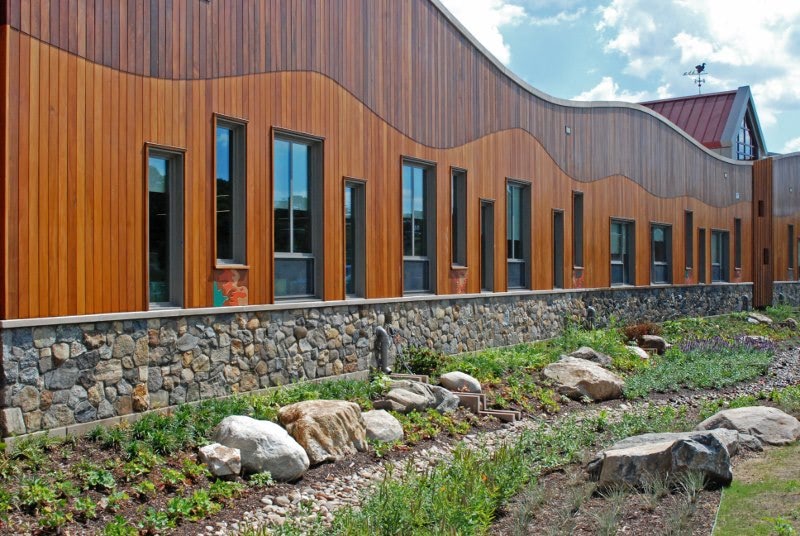 SANDY HOOK SCHOOL - Sandy Hook, Connecticut
ARCHITECT: Svigals & Partners, New Haven, CT
CONSTRUCTION MANAGER: Consigli Constrcution Co.
GENERAL CONTRACTOR: GDS Contracting Corp.
RAIN SCREEN: Climate-Shield® Rain Screen System™
CLADDING: FSC® certified Mataverde® Garapa (lower), FSC® certified Mataverde® Machiche (upper)
In the aftermath of the tragedy that befell the former Sandy Hook Elementary School and gripped, not only a community, but an entire nation, hope springs eternal. The old school was demolished and a new school has risen in its place like a phoenix from the ashes. The design team at Svigals + Partners, a respected architectural firm in Connecticut, was selected to bring this new project to life with a heartwarming design that is truly worthy of a building of this significance.
The architects' design intent was for the curved front façade of the building to extend out like two arms, embracing the children as they enter the building.
Because of its design flexibility, sustainability and ease of installation, (especially vertically) the Climate-Shield® Rain Screen System™ was specified for the building's exterior façade. The Climate-Shield system has been utilized on many schools and college campuses throughout the US. The rain screen installation was skillfully completed by the construction team at GDS Contracting Corp. of Berlin, Connecticut. They did a remarkable job with their craftsmanship and attention to detail.
Two Mataverde® FSC certified (Forest Stewardship Council®) hardwood species were selected for the facade; Mataverde® Garapa and Machiche hardwood siding. Both of these
exceptionally durable species are sustainably harvested and carry the additional assurance of the FSC certification are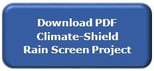 from properly managed forests. The golden tones of the Garapa rain screen siding were used on the bottom of the vertical design. The chocolaty brown Machiche rain screen cladding was used as an accent for the top of the facade.