Thank you for your interest in Pura NFC® siding.
SEE THE COLOR OPTIONS TO CHOOSE FROM BELOW
You will be amazed when you see how closely these handsome and low maintenance sidings look and feel like natural wood siding.

Your Trespa Pura NFC samples will be packaged for shipment within the next two business days.*
---
PURA NFC® BY TRESPA WOOD DECORS
Choose from eight rich, natural wood-tone color options that make up the Trespa Wood Decors collection.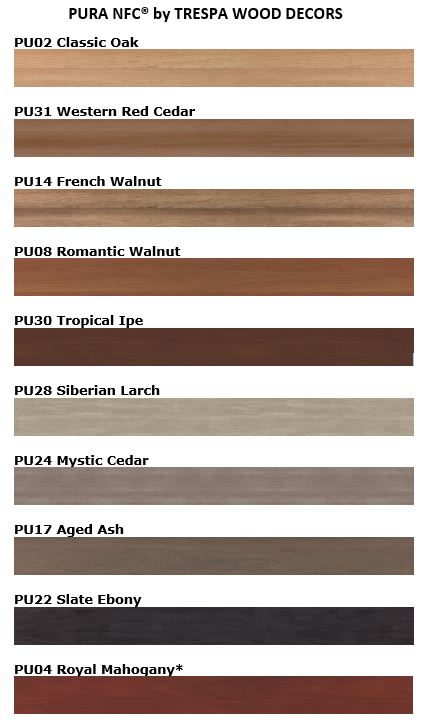 Trespa Pura NFC® Lumen Collection
The Pura NFC® Lumen Collection features two modern decors. The matte surface of Lumen decors gently diffuse and disperse light, creating a soft illumination in a saturated hue.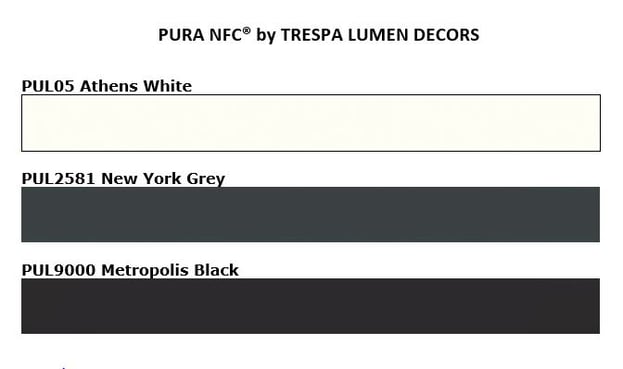 * Sample requests from outside of the US or Canada will incur shipping and handling charges. Please contact Mataverde at 1-860-444-7524 for additional information.