REQUEST A SAMPLE OF TRESPA PURA® NFC SIDING
SEE HOW BEAUTIFUL PURA NFC SIDING CAN BE!
Please reference the charts below for all the Wood and Lumen Décor Options
Wood Décors
Choose from rich, natural wood-tone color options that make up the Pura Wood Décor collection.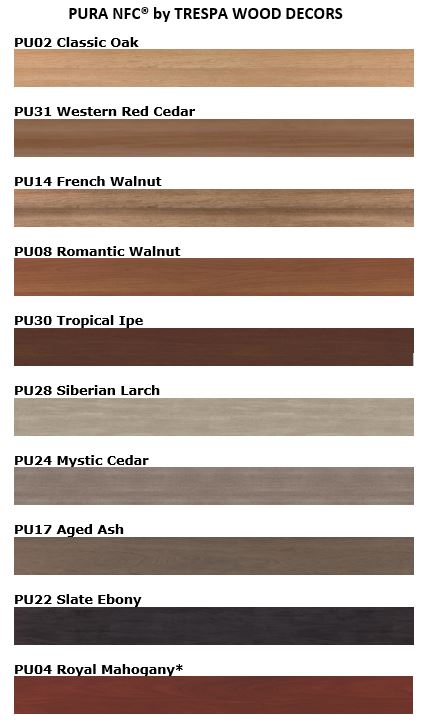 Lumen Décors
The Pura Lumen Décors feature modern matte surfaces that gently diffuse and disperse light, creating a soft illumination in a saturated hue.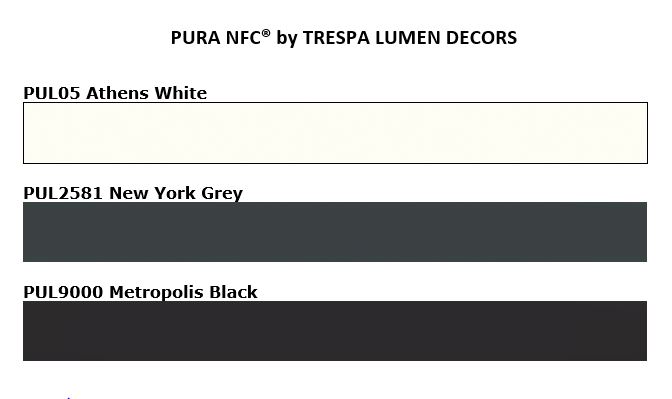 * Sample requests from outside of the US or Canada will incur shipping and handling charges. Please contact Mataverde at 1-860-444-7524 for additional information.