MATAVERDE®
Premium Decking and Siding Solutions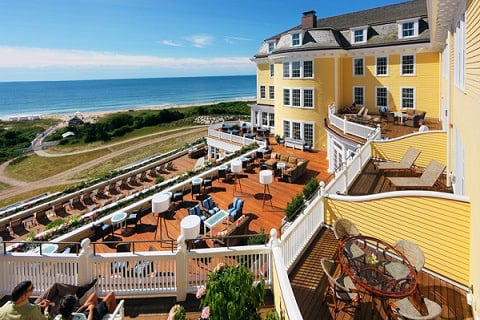 For more than 60 years, we have supplied homeowners, builders and designers with a stunning array of high-quality building materials to enhance most exterior residential and commercial projects. Our high-density, long-lasting hardwood decking and rain screen siding options include responsibly harvested wood species such as Ipe, Cumaru, FSC® Certified Machiche and Garapa - all are sure to complement any project's design and last beautifully for many years.
MATAVERDE® PREMIUM HARDWOOD DECKING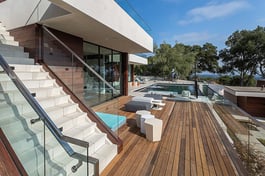 We select the highest rated species of sustainably harvested Brazilian hardwood decking and lumber available, including Ipe, Cumaru, Machiche, Garapa.
Mataverde's inventory of low-maintenance hardwood decking species are carefully chosen for their beauty, durability, resistance to decay and insect damage, making them favorites with Architects, Builders and Homeowners alike.
Mataverde Decking Info | Decking Photo Gallery | Request Decking Quote
MATAVERDE® DECKING OPTIONS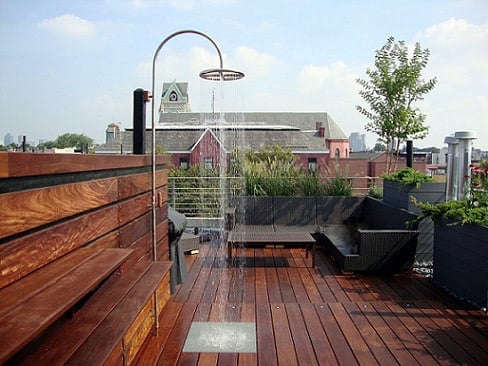 Mataverde offers a variety of handsome and eco-friendly hardwood decking species that will accommodate most projects, styles and budgets. Learn more about our most popular species by clicking their photos below, or visit our Mataverde Decking Material Options page for a complete inventory.
PHOTOS LINK TO CORRESPONDING DECKING PAGES
Mataverde Hardwood Decking & Lumber Options
Mataverde Decking Photo Gallery
Trying to figure out the best decking option for your project?
DOWNLOAD "The Ultimate Guide to Selecting the Right Decking" today:
Are you looking for some great deck design ideas?
DOWNLOAD "Deck Design Ideas Portfolio" for some inspiration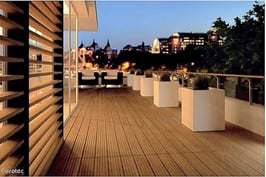 The Mataverde® Eurotec® Rooftop Deck System offers the optimal solution for the design and construction of rooftop, balcony or patio top deck structures.
Its European design and premium decking options create a groundbreaking system with exciting possibilities for those designing and building a deck over an existing patio, balcony or rooftop.
Mataverde Eurotec Deck System | Rooftop Gallery | Request Eurotec Quote
CLIMATE-SHIELD® RAIN SCREEN SIDING SYSTEM™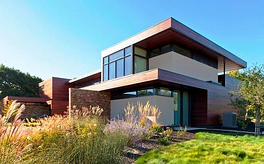 The remarkable Climate-Shield™ Rain Screen Wood Siding System will provide you with the most efficient, versatile and weather-proof rain screen siding system available.
When the Climate-Shield System is paired with Mataverde hardwood siding, you will have a handsome and effective exterior cladding solution that is tough as nails.
Climate-Shield System | Rain Screen Gallery | Request Rain Screen Quote
MATAVERDE® WOOD RAIN SCREEN SIDING OPTIONS
Mataverde's wide array of eco-friendly and durable hardwood rain screen siding species will accommodate most projects, styles and budgets. Learn more about our most popular species by clicking their photos below, or visit our Rain Screen Siding Options page for a complete inventory. Learn more about the Climate-Shield® Rain Screen Siding System™.
PHOTOS LINK TO CORRESPONDING WOOD RAIN SCREEN PAGES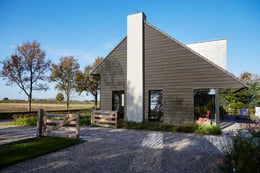 Mataverde proudly offers Trespa Pura NFC® Sidings, a contemporary and sustainable form of exterior cladding made from up to 70% natural fibers and artfully designed to look and feel like natural wood. Weather-resistant, long-lasting and easy to clean, Trespa Pura NFC® sidings offer the warmth and beauty of wood – with none of the hassles.
Trespa Pura NFC® Sidings | Trespa Pura Gallery | Request Trespa Quote
THE MATAVERDE SUCCESS PLAN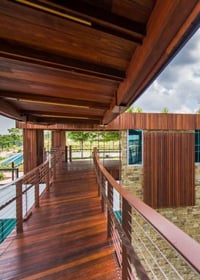 For over sixty years, our goal has been to provide high quality products and an extraordinary level of service to our clients. We believe that short-term and long-term satisfaction is a key to our client's success (as well as our own).
We strive to provide our clients with the best information, so they can make an informed decision for their projects. Part of the information you will want to know as a Mataverde client is what to expect when you make a decision to buy Mataverde Decking, Siding or Lumber products for your exterior project or structure.
Download the Mataverde Success Plan




25-YEAR LIMITED WARRANTY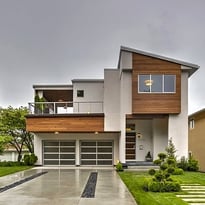 Many Mataverde® Hardwood Decking and Siding species including Ipe, Cumaru, and FSC® Certified Machiche hardwoods are backed by a 25-year limited warranty against insect damage and decay.
Mataverde high density hardwood decking materials are responsibly-harvested, all-natural, real woods that have proven durability for residential and commercial projects in all 50 states and many other parts of the world and in some installations for over 50 years.
See the Mataverde Decking and Siding Difference



VIRTUALLY MAINTENANCE-FREE

DECKING & SIDING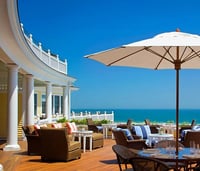 Mataverde® hardwood decking materials are all high density real wood products that are extremely durable, free of toxic preservatives, many are also naturally fire resistant and all species can be a virtually maintenance free decking and siding material option.
Discover Low-Maintenance Decking Options
How Easy Caring for Hardwood Decking and Siding Can Be