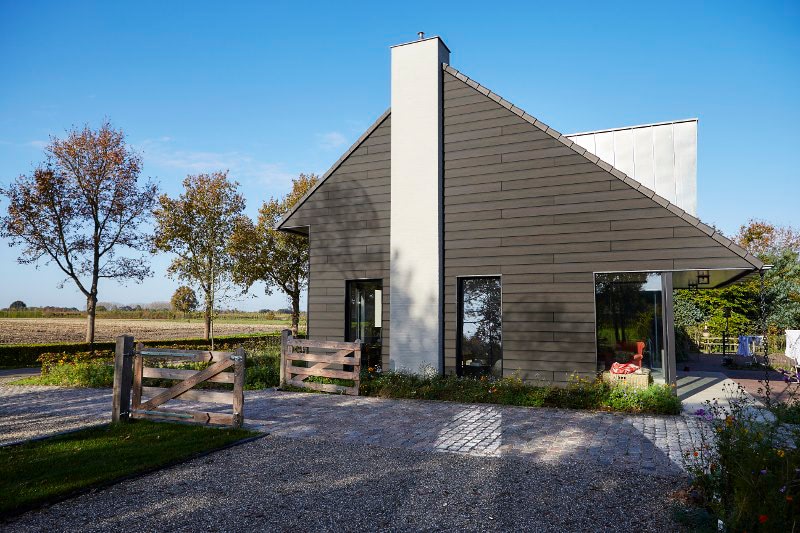 PURA® NFC SIDING by TRESPA USA OFFERINGS

Pura® NFC sidings are designed and created by Trespa, a global specialty siding company headquartered in the Netherlands. Trespa was founded in 1960, and is highly respected by many of the world's leading architects.
The Benefits of Trespa Pura NFC Sidings
Because Pura® NFC sidings by Trespa are a manufactured product, there are many benefits that lend to their consistency and performance, making Trespa wall panels and plank siding an excellent specification for exterior cladding:
Provides the warm look of wood siding, without the grain and color variations that are inherent to natural wood siding materials
Requires no pre-finishing or re-finishing over the lifetime of the siding
Low maintenance
Choose from 8 Wood décor color options
Additional custom colors available
10-year guarantee on product performance and color stability provided by General Woodcraft
Find out more about Trespa Pura Installation



---
Pura NFC Siding Colors
PURA NFC WOOD DECOR COLLECTION
Available in handsome wood decors and color options for the natural look of wood, without the maintenance.
Trespa Pura Wood Decors Color Options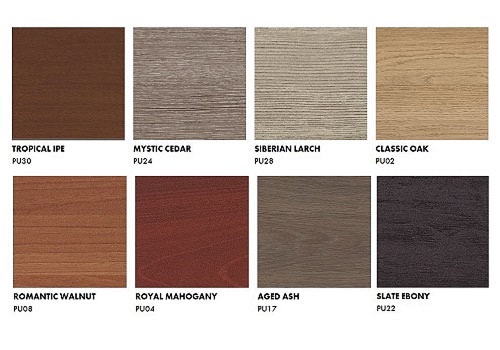 Check out Trespa Pura Wood Decor- "Tropical Ipe"

Trespa Pura® NFC PU30 Tropical Ipe
---
PURA NFC SIDING LUMEN DECORS
Introducing the Lumen Decors Collection.
The matte surface of Lumen decors gently diffuse and disperse light, creating a soft illumination in a saturated hue.
Pura NFC Lumen décor

Metropolis Black

Pura NFC Lumen décor
New York Grey
Take me to Trespa Pura Siding Colors
---
PURA SIDINGS FLUSH PROFILE & LAYOUT
Pura NFC Flush Sidings Profile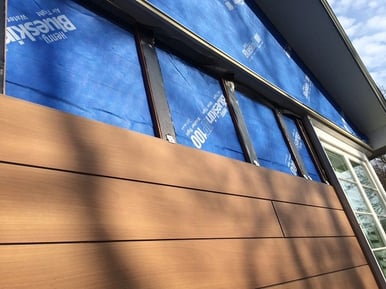 Pura® NFC Sidings by Trespa are offered in a flush profile whose modern sophistication is complemented by any of the 16 available Trespa North America color options.
The clean look and modern appearance of the flush Pura® cladding profile is sought after by many design professionals when looking to impart a sleek and contemporary feel to their project.
DOWNLOAD PURA NFC SIDING BROCHURE
---
For a closer look at Trespa Pura NFC sidings, feel free to download the Pura Residential or Commercial Project Portfolios:
---
RELATED: