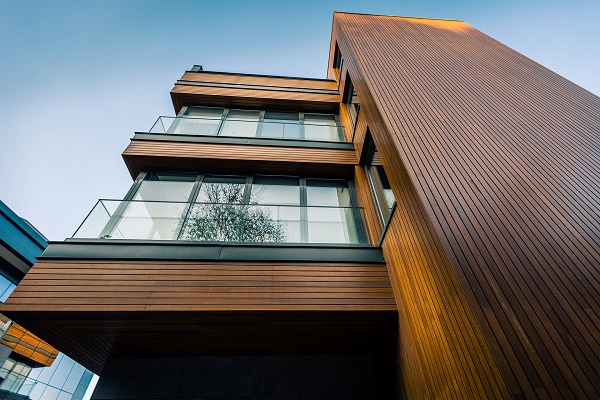 MATAVERDE VERTICAL RAINSCREEN SIDING PICTURE GALLERY
Vertical wood rainscreen siding installation is quickly becoming a major design trend. Gone are the days of the old fashioned T-111 siding. New higher performance siding materials, like high-density hardwoods, and Pura NFC siding by Trespa, create a whole new palette of premium cladding options. The sleek vertical lines create an eye catching effect, making your home or building look taller. Vertical siding designs and installations can change the entire look and feel of a facade.
Designing vertically with the Climate-Shield rainscreen system is a game changer. Save time with the Climate-Shield system for vertical siding installations and create a high performance wall assembly that can withstand the elements. Check out pictures of vertical wood siding projects below.
Looking for more information about Vertical Rainscreen Siding?