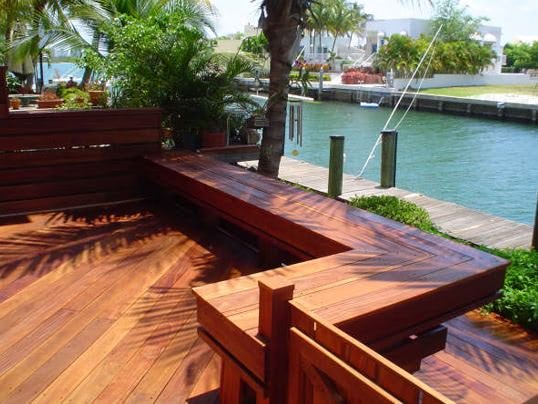 MATAVERDE® CUMARU DECKING GALLERY
Cumaru Hardwood Decking is increasingly popular thanks to the incredible combination of strength, beauty and affordable pricing. Pronounced "KOO'-mah-roo", this sustainable hardwood decking has naturally durability characteristics which make it a standout choice for wood decks of all types. Check out these photos of Cumaru hardwood decking projects from all over the U.S. for some great ideas.
Looking for the best decking options for your project?
Download "The Ultimate Guide to Selecting the Right Decking" today.
---