MATAVERDE THERMOWOOD RAIN SCREEN SIDING
Climate-Shield® Rain Screen System™
Mataverde Nova Thermowood siding is a unique wood cladding product with exceptional stability. Mataverde Thermowood is real wood siding material that has been embraced by architects and designers worldwide, to create and enhance beautiful and enduring project designs from the Arctic Circle to Africa and far beyond. Thermowood is a sustainable, natural wood cladding solution for rain screen siding and other outdoor projects.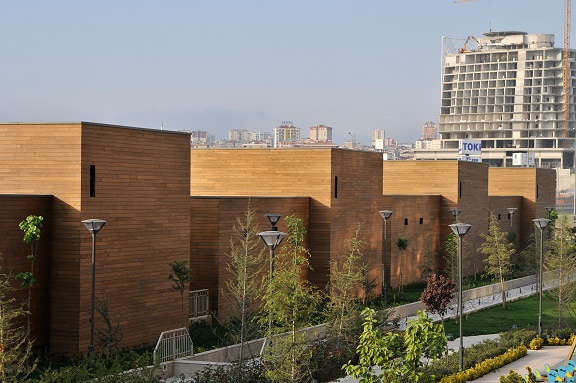 1x6 Thermowood siding installation with oil finish
Why Use Mataverde Thermowood Rain Screen Cladding and Siding?
Mataverde novathermowood siding is an exceptionally strong, durable and highly stable wood cladding option available for rainscreen siding designs and installations. Mataverde thermowood rainscreen siding is a thermally modified wood siding material that performs exceptionally well both indoors and outdoors.
| | |
| --- | --- |
| | |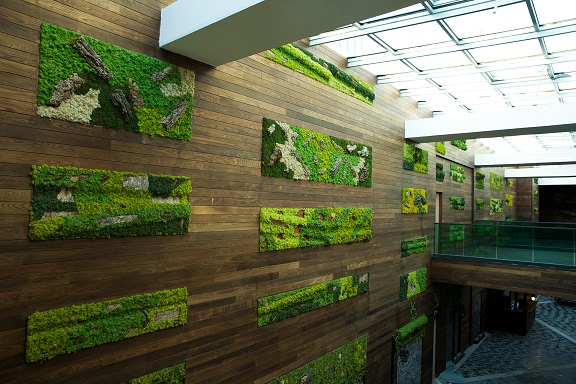 Mataverde thermowood cladding can be used indoors and outdoors
Mataverde Thermowood siding is gorgeous. Thermowood makes an impressive and long lasting rainscreen cladding material. The beautiful chocolaty brown tones of thermally modified wood siding add an embracing allure to a facade. The exceptional stability of Mataverde novathermowood rainscreen cladding makes it a great fit for siding and rainscreen system installations. To view siding project photos, check out the Thermowood Rain Screen Gallery.
---
Care and Maintenance of Mataverde Thermowood Cladding
Mataverde novathermowood decking is a low maintenance real wood cladding material. As a result of thermowood technology, Mataverde Thermowood looks and acts much like other hardwood siding materials. Mataverde Thermowood is sustainably harvested, non-toxic and safe to the environment and humans.
Mataverde thermowood requires no maintenance beyond normal cleaning. Thermowood cladding is easy to care for and there are appearance options, including oil finishes and a low maintenance option, where you can allow your deck to weather to a gray driftwood look.
Mataverde Thermowood siding finishing options. Thermally modified siding is real wood, but it performs so well, it can be finished or allowed to weather. Thermowood rain screen wood siding has a rich natural dark beauty that can be enhanced with a natural oil finish or it can be allowed to "weather out" to a natural silvery patina. Whether you prefer to maintain the 'like new' wood look, or the silvery look, the choice is yours. For more information about your finish options, DOWNLOAD "HOW WOODS WEATHER GUIDE".
---
Additional ThermoWood Technical Information
For more information about the Thermowood process and scientific testing:
---
Want to see if Mataverde ThermoWood siding meets your project budget? Request a quote today.