Trespa Pura NFC® Siding Solutions for Design Professionals
Many architects and design professionals around the world have either worked with, or are familiar with, Trespa claddings. Over the past fifty years, Trespa has earned a solid reputation for high-performance cladding on many award winning project designs throughout the world.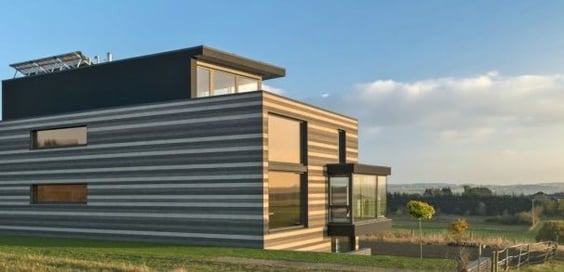 Because many design professionals and architectural firms work on both residential and commercial project designs, Trespa developed their Pura cladding to help bridge the design gap. Trespa Pura NFC® sidings offer design professionals numerous benefits.
Why Design with Trespa Pura NFC® Siding?
Trespa Pura NFC® sidings are high-performance, consistently manufactured architectural cladding products, making them an excellent specification solution for exterior facades. Here are a few reasons to consider Trespa Pura NFC siding for your next cladding design:
The Wood Decors Collection has the warm appearance of wood siding in eight different colors, without the normal maintenance of wood.

Requires no pre-finishing or re-finishing over the lifetime of the siding.

Low Maintenance

Low life cycle costs

10-Year Warranty

Readily available and budget friendly
Choose Your Trespa Pura NFC® Siding Color
Trespa Pura NFC® Sidings Wood Decors Collection
The Wood Decors Collection offers the warm look of real wood siding in an easy-clean, low maintenance, low life-cycle cost cladding. Eight wood decor color options are readily available for your design needs. The look of wood helps create a warm and inviting appealing facade, while the cladding itself has a more contemporary design appearance.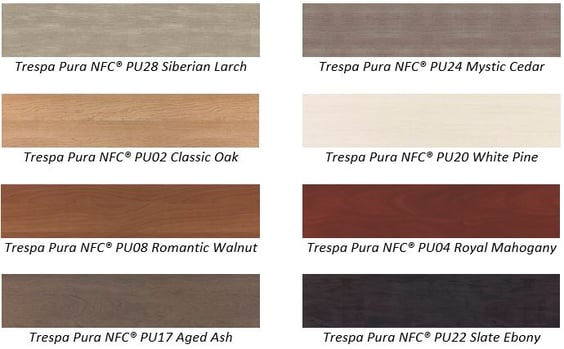 T
respa Pura NFC® PU30 Tropical Ipe
REQUEST TRESPA PURA WOOD DECOR SAMPLES TODAY
---
Need different Trespa Pura color options for your design?
CUSTOM TRESPA PURA CLADDING COLOURS
Trespa Pura NFC® Sidings Uni Colour Collection
For special projects with unique designs or color schemes, consider The Uni Colours Collection. These monochromatic custom colors offer design professional unique additional choices for full facades or a mixed-palette design complement.
Please CONTACT US if we can help with your project design or these custom colors.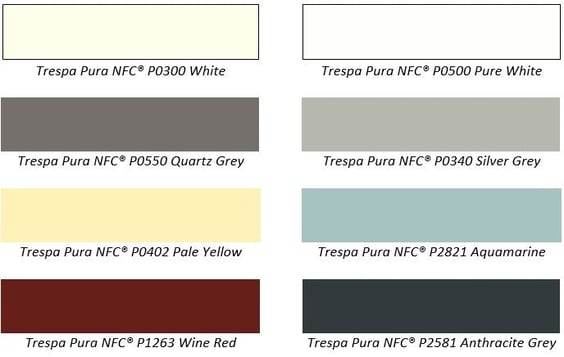 ---
HORIZONTAL CLADDING DETAILS
Download Trespa Pura NFC® Cladding Drawings
for Horizontal Designs
Download Trespa Pura NFC® siding architectural drawings for horizontal designs and details here and save time.
Wait. Need vertical design details? Go here, instead.
Trespa Pura NFC Flush Siding Typical layout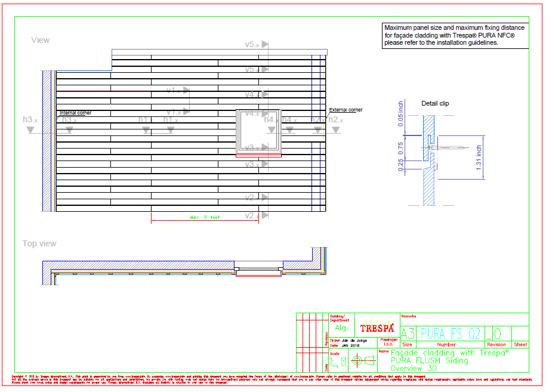 Download PDF - Trespa Pura NFC Flush Sidings Typical Layout
Download DWG - Trespa Pura NFC Flush Sidings Typical Layout
Trespa Pura NFC Flush Sidings - Fastening Details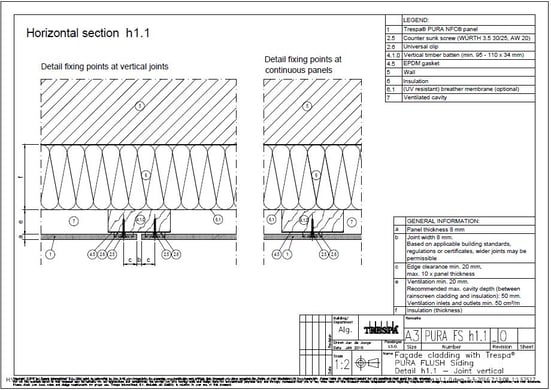 Download PDF - Trespa Pura NFC Flush Sidings Fastening Details
Download DWG - Trespa Pura NFC Flush Sidings Fastening Details
Trespa Pura NFC Flush Sidings - Outside Corner Details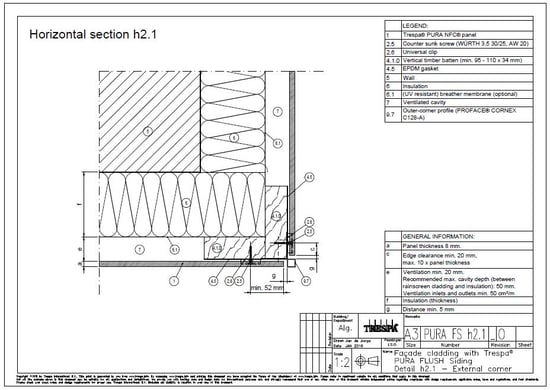 Download PDF - Trespa Pura NFC Flush Sidings Outside Corner Details
Download DWG - Trespa Pura NFC Flush Sidings Outside Corner Details
Trespa Pura NFC Flush Sidings - Inside Corner Details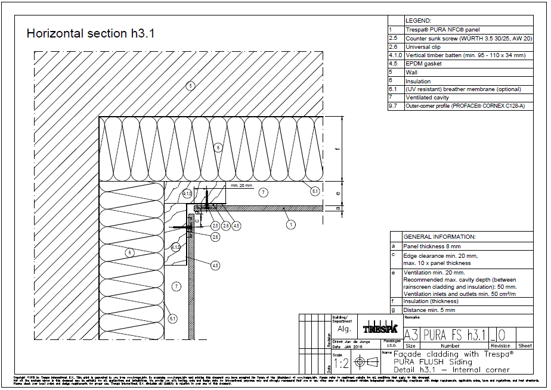 Download PDF - Trespa Pura NFC Flush Sidings Inside Corner Details
Download DWG - Trespa Pura NFC Flush Sidings Inside Corner Details
---
TRESPA PURA VERTICAL SIDING DETAILS PAGE
---
---
Trespa Pura NFC® Cladding for Residential Project Designs
Designs with Trespa Pura can create a modern yet inviting look for facades. Here's a peek at some creative residential designs using Trespa Pura NFC sidings: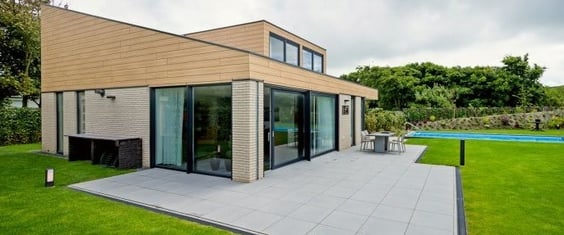 Vacation home with Trespa Pura siding as a warmer complement to brick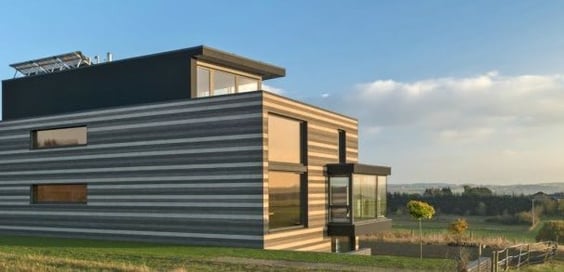 Clever usage of Trespa Pura color palette for artfully arranged design in pastoral setting

Trespa Pura siding on waterfront home
---
Trespa Pura NFC® Cladding for Commercial Project Designs

Trespa Pura architectural cladding can be creatively arranged to add drama to exterior designs. Here are a few skillfully deployed designs using Trespa Pura NFC sidings on commercial projects:

Trespa Pura cladding installed vertically on apartment project

Trespa Pura architectural cladding used horizontally and vertically on school project

Trespa Pura - closeup of "random pattern" on multifamily housing design in California


VISIT TRESPA PURA SIDING GALLERY TO SEE MORE PICTURES
TAKE ME TO ARCHITECTURAL DETAILS FOR VERTICAL TRESPA DESIGNS