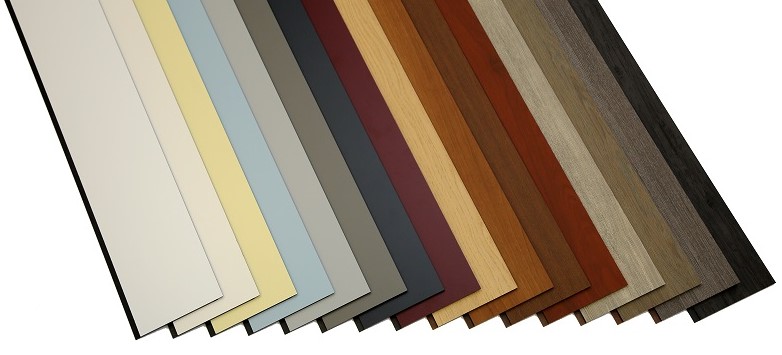 PURA® NFC by TRESPA
PURA® DECOR COLORS

Pura® NFC sidings have been developed for a wide array of project types. Pura® NFC offers you colors and decors to meet your design needs for a beautiful, low maintenance and long lasting façade. Ideal cladding option for residential and light commercial projects. Check out all the Pura® NFC decors and colors below.
Go to:
PURA® NFC Siding by Trespa
WOOD DECORS COLLECTION
The Pura NFC Siding Wood Decors Collection provides the look of real wood, without the usual maintenance, and with very low life cycle costs. For project designs that call for the warm look of wood and low maintenance, choose from the Wood Decors Collection below. The wood decors can add the warmth and beauty of natural wood siding to existing homes, new homes, apartment buildings, multi-family dwellings, light commercial projects and more.
Choose the décor - or décors- that work best for your project or design.
IN STOCK PURA® NFC WOOD DECOR OPTIONS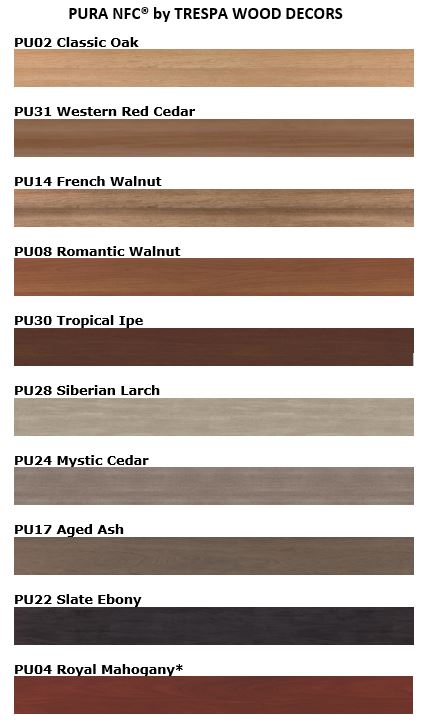 Additional Trespa Pura wood décor option PU04 Royal Mahogany: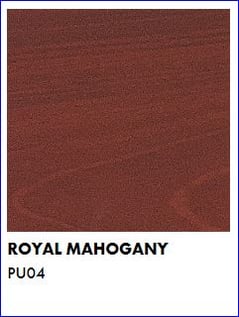 Ask us about special pricing for Trespa Pura® NFC PU04 Royal Mahogany wood décor
---
PURA NFC VISUALIZER TOOL
Would like to see how the different Pura NFC siding decors will look on various buildings?
Click here to try out the Pura NFC Visualizer by Trespa
---
Request a sample of Pura NFC Siding and see the gorgeous colors for yourself
---
Choose one Trespa Pura NFC siding color, or you can 'mix and match' decors to meet your project design needs.

---
For more siding design inspiration with Pura NFC, download your copy of the
Pura NFC Project Portfolios for Residential or Commercial projects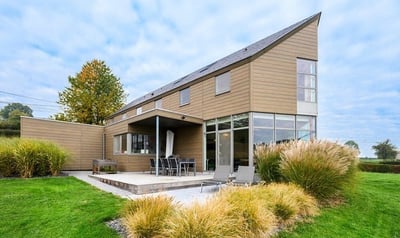 Pura NFC PU02 Classic Oak wood décor

Pura NFC PU31 Western Red Cedar wood decor

Pura NFC PU08 Romantic Walnut wood décor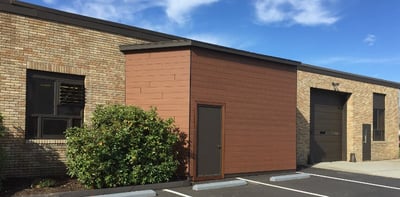 Pura NFC PU30 Tropical Ipe wood décor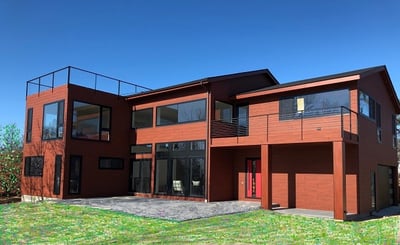 Pura NFC PU04 Royal Mahogany wood décor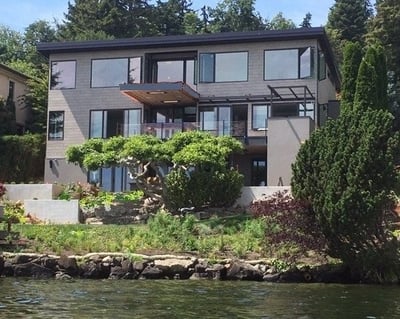 Pura NFC PU28 Siberian Larch wood décor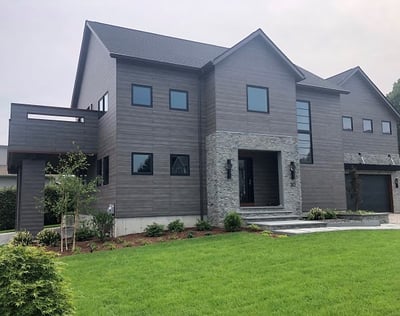 Pura NFC PU24 Mystic Cedar wood décor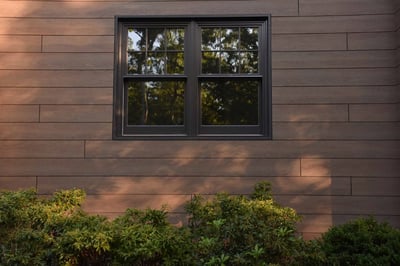 Pura NFC PU17 Aged Ash wood décor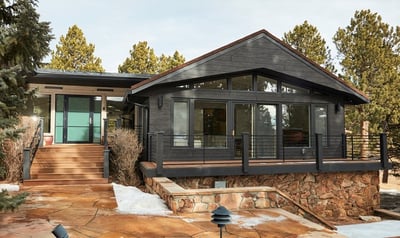 Pura NFC PU22 Slate Ebony wood décor
INTRODUCING PURA® NFC BY TRESPA LUMEN
The Pura® NFC Lumen Décor Collection features two modern decors.
The matte surface of Lumen decors gently diffuse and disperse light, creating a soft illumination in a saturated hue.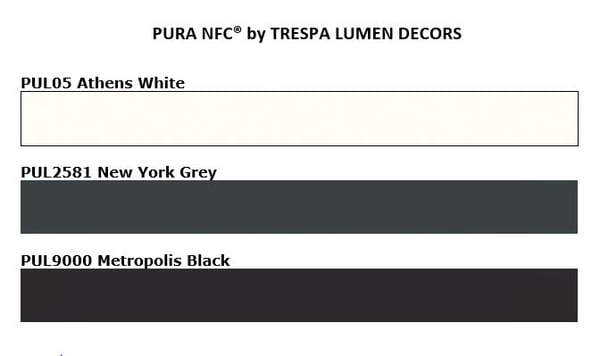 ATHENS WHITE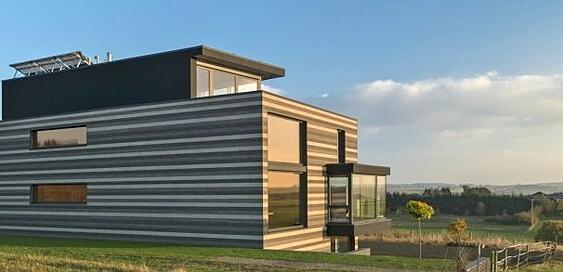 Example of Pura lumen decors combined with wood decors on architect's home
DOWNLOAD PURA NFC SIDING BROCHURE
TRESPA PURA® NFC SIDINGS COLORS (Custom Order)
The Uni Color Custom Collection offers a sleek and uniform appearance for your façade with low maintenance and low life cycle costs. These monochromatic tones can be used to enhance project designs of all types. These are factory order custom color options and subject to prior approval.
CUSTOM COLORS FOR CUSTOM PROJECT DESIGNS:

UNI COLOUR CUSTOM COLLECTION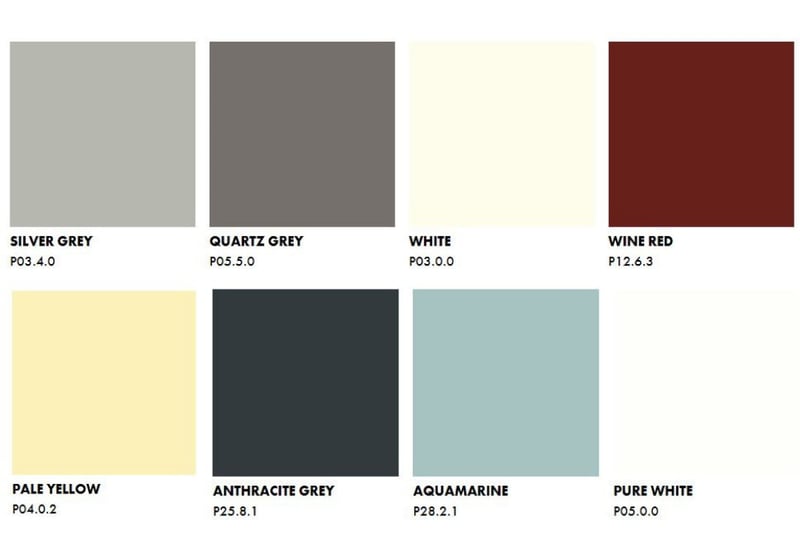 Don't see the Pura® color or decor you like? CONTACT US TODAY. We can help!
---
Need pricing for a Project? Request a Pura® NFC Price Quote.
---
RELATED: