Trespa Pura NFC® Siding Solutions for Design Professionals
VERTICAL CLADDING DETAILS
Many architects and design professionals worldwide have specified and worked with Trespa claddings. Trespa Pura claddings offer many design advantages over other premium cladding solutions. Trespa Pura sidings are an excellent design solution for residential and light commercial projects where performance is required. Trespa Pura may be installed horizontally, vertically or diagonally.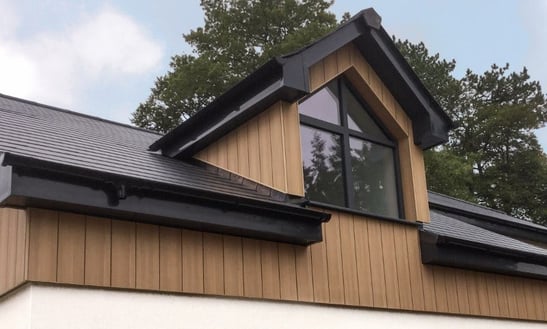 Trespa Pura vertical installation on residential project. Photo courtesy of Performance Panels UK
Why Design with Trespa Pura NFC® Siding?
Trespa Pura NFC® sidings are high-performance, consistently manufactured architectural cladding products. Trespa is excellent design and specification solution for many exterior facades. Here's why: are a few reasons to consider Trespa Pura NFC siding for your next cladding design:
16 readily available color options for all types of designs

Including the Wood Decors Collection - with the warm look of wood siding in eight different colors.

The Uni Colours Collection is available in eight monochromatic tones for accents, full facades or a mixed-palette design complement

Requires no pre-finishing or re-finishing over the lifetime of the siding

High performance

Low Maintenance

Low life cycle costs

10-Year Limited Warranty

Readily available and budget friendly
---
Download Trespa Pura NFC® Cladding Drawings
Download Trespa cladding details for your architectural drawings with vertical designs here and save time.
Trespa Pura NFC Flush Siding - Typical Vertical Layout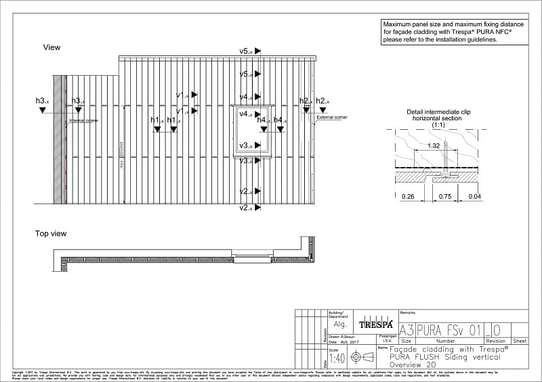 Download PDF -Trespa Pura NFC Flush Siding - Typical Vertical Layout
---
Trespa Pura NFC Flush Sidings - Vertical Fastening Details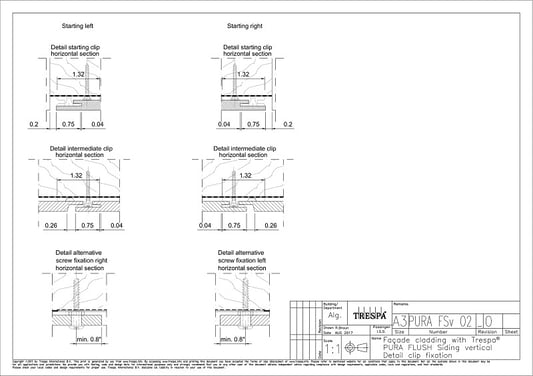 Download PDF - Trespa Pura NFC Flush Sidings Vertical Fastening Details
---
Trespa Pura NFC Flush Sidings - Vertical Starter Base Detail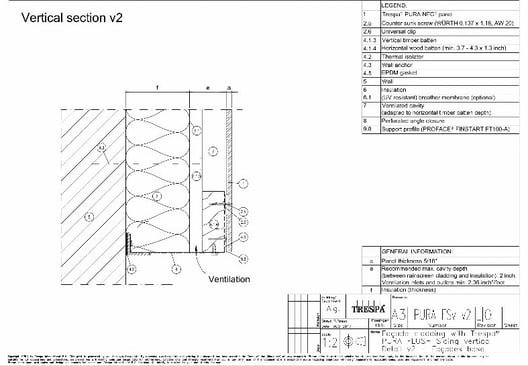 Download PDF - Trespa Pura NFC Flush Sidings Vertical Starter Base Detail
---
Trespa Pura NFC Flush Sidings - Vertical Inside Corner Details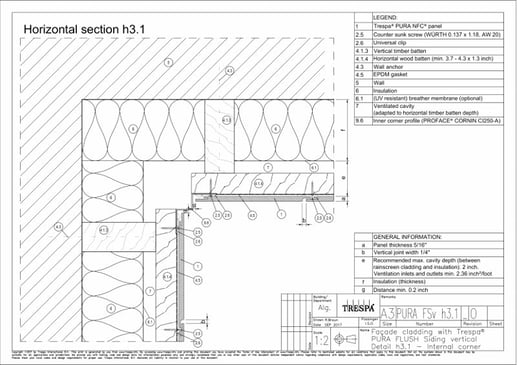 Download PDF - Trespa Pura NFC Flush Sidings Vertical Inside Corner Details
---
Trespa Pura NFC Flush Sidings - Vertical Panel Overlap Details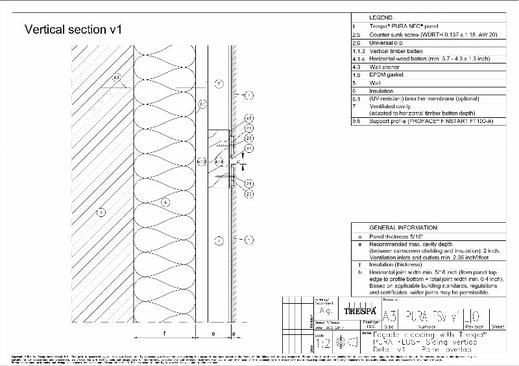 Download PDF - Trespa Pura NFC Flush Sidings Vertical Panel Overlap Details
---
Trespa Pura NFC Flush Sidings - Vertical Top of Wall Detail
Download PDF - Trespa Pura NFC Flush Sidings Vertical Top of Wall Details
---
Trespa Pura NFC Flush Sidings - Vertical Window Sill Detail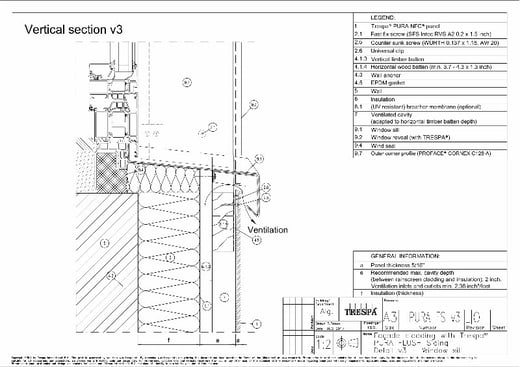 Download PDF - Trespa Pura NFC Flush Sidings Vertical Window Sill Details
---
Trespa Pura NFC Flush Sidings - Vertical Window Header Detail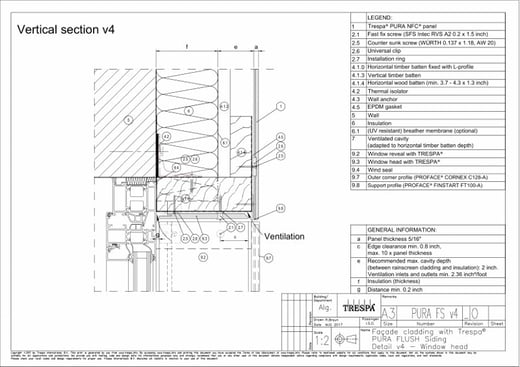 Download PDF - Trespa Pura NFC Flush Sidings Vertical Window Header Details
---
Trespa Pura NFC Flush Sidings - Vertical Window Embrasure Detail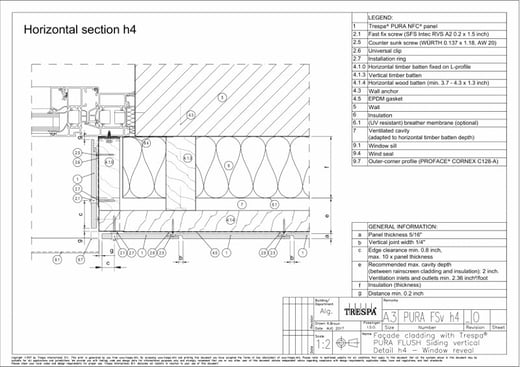 Download PDF - Trespa Pura NFC Flush Sidings Vertical Window Embrasure Details
DOWNLOAD TRESPA PURA NFC CLADDINGS 3 PART CSI SPECIFICATIONS 07 42 43
---

Trespa Pura vertical installation on walls and soffits

Trespa Pura cladding installed vertically on apartment project

Trespa Pura architectural cladding used horizontally and vertically on school project
VISIT TRESPA PURA SIDING GALLERY TO SEE MORE PICTURES