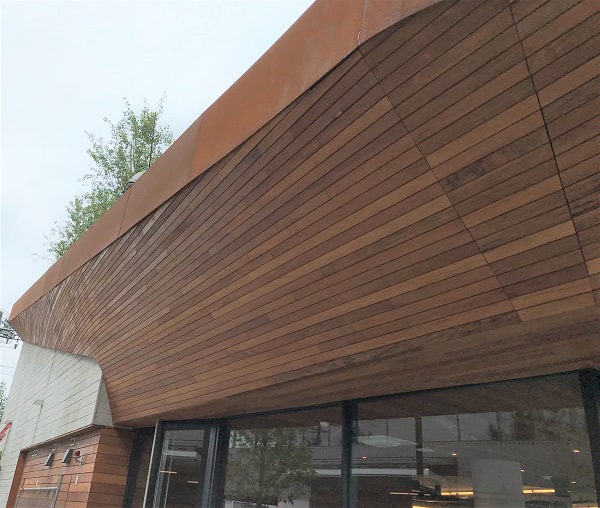 Where to Buy Mataverde Premium Decking and Siding Materials
Mataverde® Premium Decking and Rainscreen Siding
Buy Mataverde Premium Hardwood Decking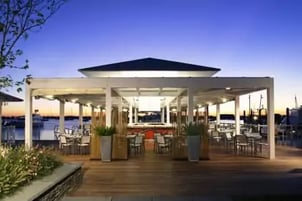 Select the best Mataverde Premium Hardwood Decking materials for your project. When you are looking for the best decking materials, consider Mataverde's premium collection of responsibly harvested building materials. Our durable and long lasting hardwood decking includes species such as Ipe, Garapa, Cumaru, Jatoba decking and FSC® Machiche - all sure to complement any project's design and last beautifully for many years.
---
Buy Mataverde Eurotec Rooftop Deck System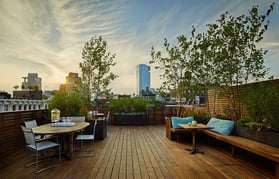 The Mataverde® Eurotec® Deck System. If you are designing and building a new structure, or are considering a rooftop deck, balcony deck or a deck over an existing patio, the MATAVERDE® EUROTEC® Deck System offers you a myriad of new looks and design opportunities.
Adjustable rooftop deck pedestals and aluminum joists are the heart of this unique rooftop deck farming solution. Choose the best Mataverde decking material option to complete your deck.
---
Buy Climate-Shield Wood Rainscreen Siding System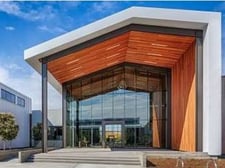 The Climate-Shield® Rainscreen System® is the ultimate wood siding system. It combines 'tried and true' rain screen methods with modern technology to create a healthy, energy efficient and weather resistant rain screen wood siding system. Combine the Climate-Shield® System with our premium line of Mataverde® Hardwood Cladding, and you have a durable and long-lasting project that will endure beautifully for many years.


---
Buy Pura NFC Siding by Trespa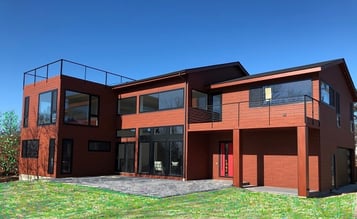 Trespa Pura NFC claddings are an excellent option for exterior facades. Mataverde offers the full line of Trespa Pura NFC® sidings in its product offerings. The Pura Wood Decor Collection offers the handsome look of real wood siding in a low maintenance wood decor colors that last beautifully. Choose these durable and low-maintenance exterior claddings for the warm look of wood without the maintenance requirements required with natural wood siding. Because no pre-finishing or re-finishing is required, this architectural cladding option is very popular for light commercial and high end residential projects where quality, beauty, low maintenance and low life-cycle costs are desired.
---
CONTACT INFORMATION
North American Decking, Lumber and Rain Screen Inquiries
General Woodcraft, Inc.

Chris Nolan

531 Broad Street

New London, Connecticut 06320

860-444-9663

General Woodcraft, Inc.

Perry Alibrio, Divisional Manager

Mataverde West Distribution

Cotati, California 94931

707-794-0510

California Dealers

Royal Plywood

14171 East Park Place

Cerritos, CA 90703

562-404-2989 or 714-521-5735

Beronio Lumber

2525 Marin Street
San Francisco, CA 94124

415-641-3244

Pine Cone Lumber Company

Paul Cilker

Serving Greater Bay Area

Sunnyvale, CA

408-736-5491

Hayward Lumber

All CA Locations

Redwood City - Pacific Grove - Salinas

San Luis Obispo - Santa Maria

Santa Barbara - Goleta

Golden State Lumber

All CA locations:
Santa Rosa - San Rafael - Concord

Stockton - Brisbane - Newark

OK Lumber Company, Inc

1061 Howard Ave. San Carlos, CA 94070
(650)-593-8041
www.oklumbercompany.com



Dixieline Lumber

All CA locations:
Escondido - El Cajon - Kearny Mesa
La Mesa - Miramar - Solana Beach
Rancho San Diego - South Bay -Sports Arena
www.dixieline.com

Builders FirstSource / San Lorenzo Lumber

All CA locations:
Soquel - Santa Cruz - Salinas Felton
www.sanlorenzolumber.com

Big Creek Lumber

All CA locations:
Atwater - Half Moon Bay - Paso Robles
Santa Cruz - Watsonville
www.bigcreeklumber.com

Royal Plywood

Chandler, AZ 90703
Your satisfaction is our goal
Learn more about our process here.
---
CONTACT INFORMATION
Wholesale FSC® Decking and Lumber Inquiries
For full container and partial container inquiries about FSC® Machiche, FSC® Santa Maria, FSC® Mahogany, FSC® Pucte, and other FSC® Certified hardwood species, please contact:
General Woodcraft, Inc.
Perry Alibrio, West Coast Regional Manager
Cotati, CA
707-794-0510
---
CONTACT INFORMATION
Wholesale Climate-Shield® Rain Screen System™ Inquiries
For wholesale distribution opportunities regarding the Climate-Shield Rain Screen Wood Siding System in the US, Canada, Central America, South America, Europe, Australia, Africa and Asia, please contact:
General Woodcraft, Inc.
Chris Nolan, Chief Operating Officer
New London, CT 06320
860-444-7524
---
WHAT TO EXPECT When You Buy Mataverde Premium Decking, Siding & Lumber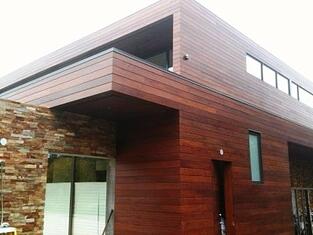 "Proper prior planning prevents poor performance."
PREPARING FOR YOUR PROJECT
For over sixty years we have established an excellent reputation as a reliable supplier who truly cares about your long term satisfaction. As part of our commitment to helping you achieve the best results for your project, we have developed the following short guide titled, "The Mataverde Success Plan for your Deck or Outdoor Project".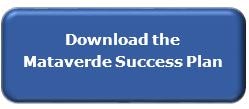 Learn about our ordering process, installation guidelines, hardwood acclimation and the species' natural color and graining variations, and more. If you are planning to purchase Mataverde Premium Hardwood Decking, Siding, Lumber, or any of our other products, we highly recommend that you review this short plan.