Trespa Pura NFC® Sidings
Design with Trespa Pura Siding using the
Climate-Shield® CST1 Rainscreen System™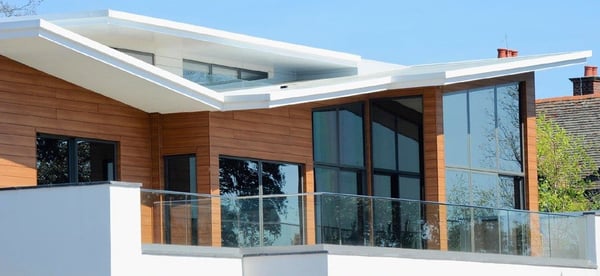 Design your facades beautifully and efficiently using Trespa Pura NFC® Sidings and the patented Climate-Shield Rain Screen System. Get the elegant look of wood siding for your design - without all the maintenance of real wood. Keep your project on time and on budget and delight your clients.
---
Why Use the Climate-Shield CST1 Rainscreen System?
Climate-Shield® is the recognized leader for wood rainscreen technology. Climate-Shield's patented rainscreen components offer architects and design professionals sustainable solutions and methods to design and build high-performance rainscreen systems.
The Climate-Shield CST1 Rainscreen System is specially designed to work with Trespa Pura architectural claddings over plywood or OSB exterior sheathing, using an appropriate AWB (Air / Water Barrier). The CST1 system eliminates the need for furring strips for 'field siding'. This creates an efficient, high performance, back-ventilated, pressure-equalized rain screen system.
The Climate-Shield CST1 rain screen clip and CSTSR8 Starter Rail provide a design/build assembly solution that minimizes the need for wood furring strips in the rain screen cavity.
The key design benefits for the CST1 system with Trespa cladding are that it creates a sustainable design with a pressure equalized rainscreen that provides superior ventilation, faster cavity drying time and extended life-cycle expectations.
The key installation benefits for the CST1 system with Trespa siding are that it saves labor time, labor cost and material costs upfront, and provides a better performing system for your client, throughout its life cycle. The starter rail makes it much easier to set the first course of cladding perfectly level.
The key benefits for owners are a healthier, higher performing rainscreen system with lower life cycle costs, low maintenance and long lasting beauty.
---
DESIGN WITH TRESPA PURA CLADDING AND CLIMATE-SHIELD CST1 SYSTEM
Create a healthier, more sustainable design for your clients with Trespa Pura claddings using the patented Climate-Shield CST1 rainscreen system.

Design your project facades with Trespa Pura wood decor claddings. Provide the allure of natural wood sidings with a low maintenance cladding solution

Improve the performance of your wall assembly, while reducing upfront cost for your clients and offering low life-cycle costs
---
HORIZONTAL CLADDING DETAILS FOR TRESPA PURA
Download Trespa Pura Horizontal Details using Climate-Shield Rain Screen Components
Climate-Shield CSTSR8 Starter Rail Trespa Pura Wall Assembly Details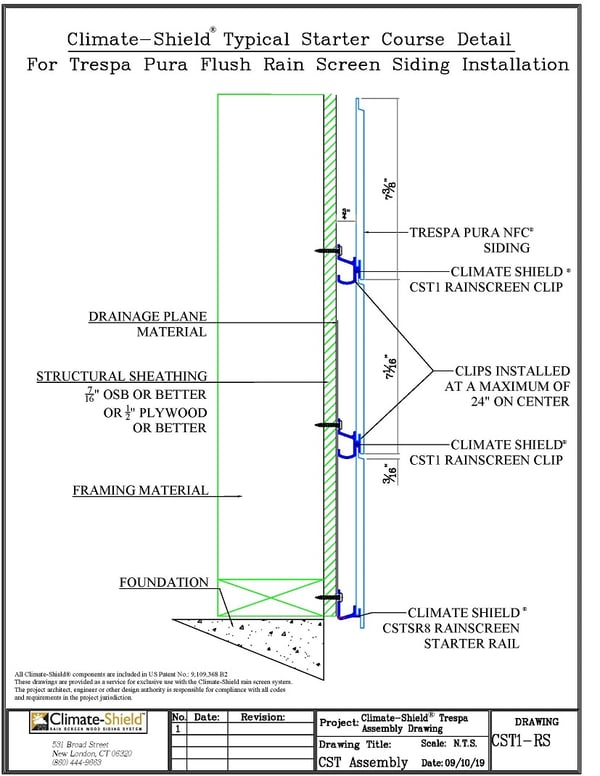 ---
Climate-Shield CST1 Trespa Pura Top of Wall Assembly Details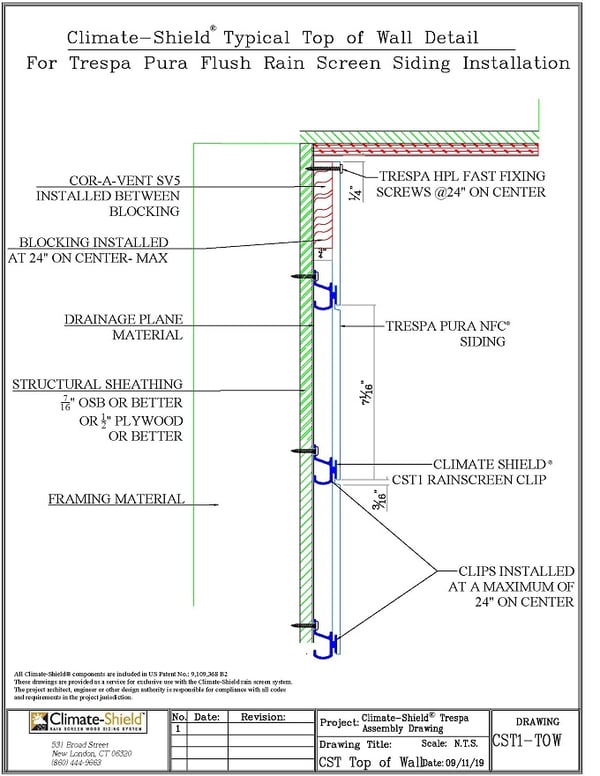 ---
Climate-Shield CST1 Trespa Pura Soffit Assembly Details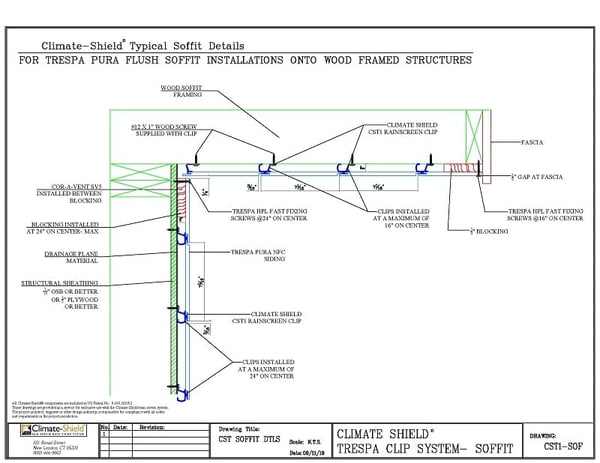 ---
Additional Downloads:
DOWNLOAD CASE STUDY: COMPARE COST AND BENEFITS FOR TRESPA PURA CLADDING USING TWO DIFFERENT INSTALLATION METHODS
DOWNLOAD TRESPA PURA CLIMATE-SHIELD CST1 BROCHURE
DOWNLOAD TRESPA PURA CST1 INSTALLATION GUIDELINES
Additional helpful Links to Information:
GO HERE FOR ADDITIONAL TRESPA PURA HORIZONTAL DETAILS
GO HERE FOR TRESPA PURA VERTICAL DETAILS
---
Need More? Let us know how we can help!