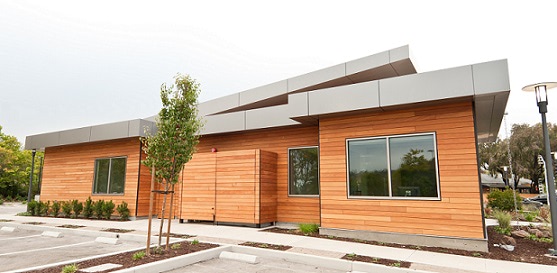 MATAVERDE® GARAPA RAIN SCREEN SIDING GALLERY
Mataverde® Garapa Rain Screen Siding is a beautiful and sustainable architectural cladding option that is extremely resistant to shrinking, splintering, cupping, twisting, checking and warping. Garapa's light honey blonde tones and soft looking satiny grain will turn a lovely silver color if left to age naturally.
Please select individual Garapa Rain Screen Gallery photos below to enlarge.
Looking for additional information about Garapa wood rainscreen?