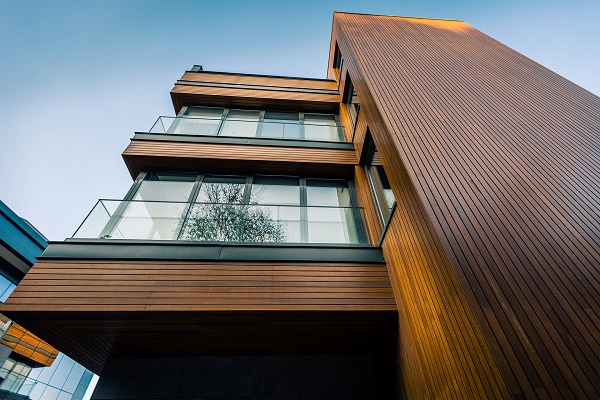 MATAVERDE® THERMALLY MODIFIED HARDWOOD RAINSCREEN GALLERY
Mataverde® Thermally Modified Hardwood Siding is a beautiful and eco-friendly hardwood siding option. These thermally modified American Ash siding options are far more stable than standard wood siding. The thermowood process 'cooks' the sugars out of the wood, which makes them far more resistant to insects, mold and decay, to create a more durable and stable wood cladding material.
Looking for additional information about Thermowood rainscreen?