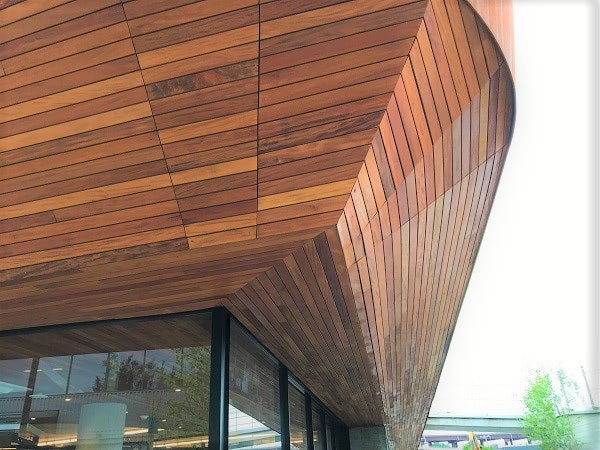 RAIN SCREEN WOOD SIDING PRODUCTS

A Wood Rain Screen Siding System is a handsome and healthy way to add sustainable design and natural beauty to your home or structure. These ancient techniques and ingenious modern cladding systems help walls manage moisture in a sustainable and eco-friendly way.
The remarkable design of the Climate-Shield® Rainscreen Wood Siding System™ is a major advancement in rain screen system technology. It combines tested and true rainscreen methods with a new and more effective design technology to create a long lasting, energy efficient wood siding system.
Interested in seeing some phenomenal wood rainscreen siding pictures?
Download any of our rainscreen project portfolios here.
---
RELATED: