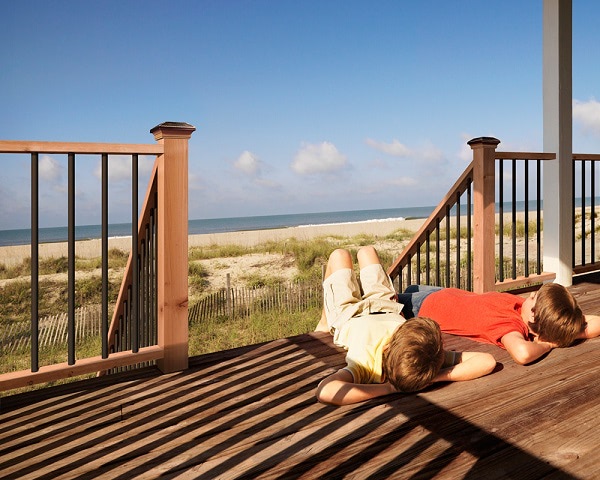 Technical Information About Hardwood Decking and Other Decking Material Options
MataverdeDecking.com takes pride in helping you make informed decisions when it comes to wood decking and wood siding. By offering a wealth of valuable information regarding Cumaru wood, Ipe hardwood, Garapa decking, Machiche decking, Jatoba decking, Rain Screen siding and more, we make it easier for you to ensure you're getting exactly what you need and making a decision you will be satisfied with. On this page, you'll find resources to help you compare decking species, technical information about wood decking materials, and so much more.
You may have heard about the beauty and durability of premium Ipe hardwood, but perhaps Garapa decking or other hardwood decking options may be more what you're looking for. By using our decking material comparison, you will be provided with the knowledge of these beautiful decking materials so you can go into the buying process easily and make the right decision.
We are here to help make your wood decking and siding decisions stress free and rewarding. Browse our resources today and learn technical information about hardwood decking and other decking materials options today. When it comes to premium decking, choose MataverdeDecking.com.
LEARN MORE
Learn more about all of the commonly used decking material options. Compare decking prices, compare decking species, technical information about decking materials. Click on the links below for helpful information about decking materials:
Technical Information about Decking Materials (wood and synthetic decking)
Deck Pricing and Decking Price Comparisons
Proper Acclimation of Wood Decking and Siding
Class A Fire Rating Information for Decking and Siding Information