ABOUT US
For more than 60 years, we have provided solutions to building material suppliers, architects, builders, homeowners, property managers, tradesmen, craftsmen, hobbyists and more.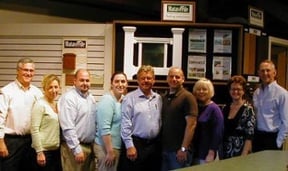 Our goal is simple; satisfy each customer, one at a time, to the best of our abilties and they will return and also tell others. This steadfast commitment to providing the highest quality products and world class service to discerning clients has enabled our business to grow even during difficult economic times.
Providing Lasting Solutions for Exterior Structures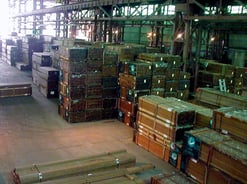 After searching the world for high quality building materials and reliable suppliers, we are confident in our ability to meet, or exceed, our clients' expectations - both long and short term - by consistently:
Selecting high quality, long-lasting wood species; our quest for the best materials continues every day. We offer durable high density species such as Ipe, Cumaru, Machiche, Garapa and Santa Maria hardwoods.
We have established the highest quality manufacturing standards in the industry with our partner mills to ensure client satisfaction from day one throughout the life cycle of your project.
Our products and material qualities are so unique that they carry the brand name "Mataverde®". That is your assurance that our materials meet the highest criteria available.
We are so confident in the performance of our materials we offer you a 25 year limited warranty on many of our Mataverde® high density hardwood species.
Leaders in Building Material Technology and Distribution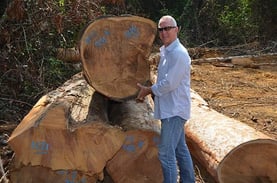 From identifying the best high density hardwood materials that will meet your design and construction needs to manufacturing top-notch architectural millwork and rainscreen products, we are always searching for new product opportunities that with provide you the best options for your exterior project or structure.
Complete offering of premium high density hardwood decking, hardwood siding, lumber and accessories

Custom millwork manufacturing capacity

Large beams and timbers with incredibly high strength and durability

Distribution Centers on both coasts and partnered distribution throughout the US and Canada
Thought Leaders in Sustainable Design
We are committed to providing the best educational information and building material options for projects using the practices and principles of sustainable design technology.
Offer extensive educational materials for architects, construction professionals and others.

Continuously work to develop design and construction solutions for sustainable rain screen systems and applications

Explore additional material options to meet the needs of sustainable design projects including FSC Certified materials, recycled products and locally produced building materials