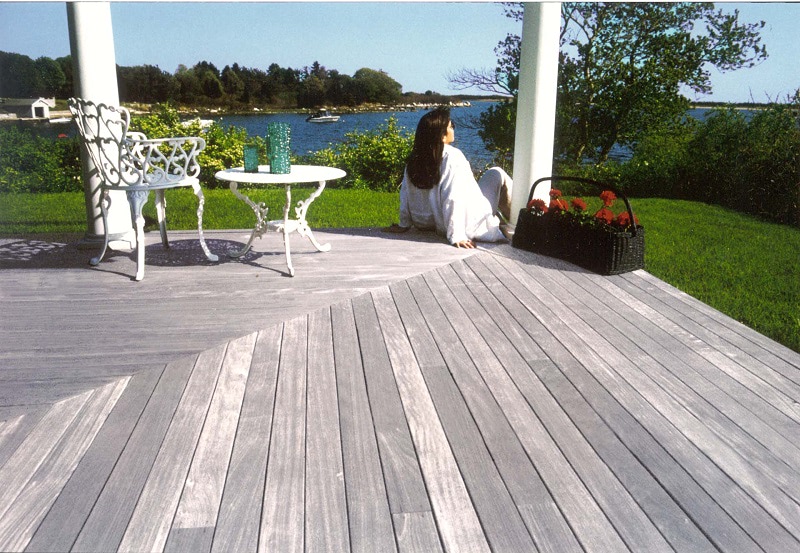 LOW MAINTENANCE DECKING
Hardwood Decking is a Virtually Maintenance-Free Option
If you are looking for a low maintenance decking material, all-natural hardwood decking is an excellent option. Find out how these beautiful Brazilian hardwood decking materials age and just how easy they are to care for.
---
Naturally weathered hardwood decking develops a beautiful silvery patina that adds a welcoming warmth to your home's exterior.
If you would like your new high density hardwood decking to weather naturally to a delicate silvery-gray patina, there is very little that needs to be done after installation; a single light coating of Penofin oil sealer (or similar UV inhibiting finish) is highly recommended to allow your new deck boards to properly acclimate to its new environment. After this initial coating, simply allow the weather and environmental conditions to naturally season your high density hardwood deck boards.
Download "How Exterior Hardwoods Weather", for great information on your low maintenance decking options.




Hardwood decks will age gracefully at their own rate.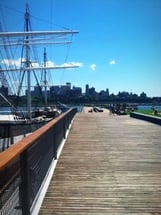 The rate at which your hardwood deck naturally ages to a silvery hue depends greatly on the amount of sunlight, humidity, temperature, indirect light and other environmental factors to which it is exposed.
And regardless if you have selected Ipe, Cumaru, Machiche, Garapa or other hardwood decking, bear in mind that each decking board has unique characteristics and each deck board (and portions of each board) will weather at a different rate. These natural variations in finish further enhance a deck's lovely weathered patina. Like a wooden boardwalk, a backyard deck can have that driftwood appearance for a low maintenance, graceful look.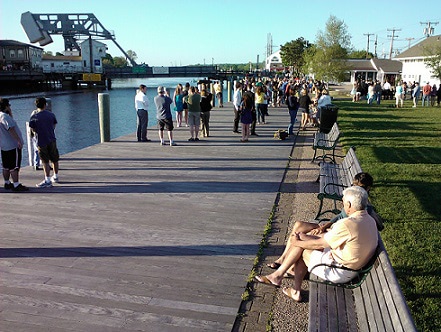 Add beauty, value and comfort to your home or decking project without investing a lot of time or effort.
A naturally aged hardwood deck can add beauty and value to your home without you having to invest a lot of time and effort to speed up this process. In fact, once you have selected the best decking material for your home and budget, you can simply seal your new deck with a UV inhibiting oil sealer, such as Penofin oil, to keep the wood intact and help it age naturally and damage-free. You won't regret investing in this long-lasting, low maintenance wood decking option.
Regardless of your preference for your hardwood decking or siding, download the FREE GUIDE, "How Hardwoods Weather" to learn more about your options.