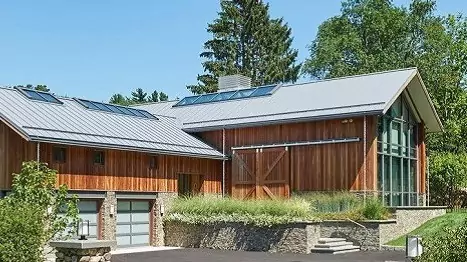 Siding Installation: Labor Saving Wood Rainscreen System
Written by
Liza Sivek
on
Mark Twain once said, "Find a rainscreen siding system you enjoy installing, and you will never have to work a day in your life." OK, maybe not exactly those words, but you get the idea. If you are a siding contractor, you might be looking to save time, labor, materials, call backs, and costs on your projects. All without sacrificing project quality. A true, well-designed wood rainscreen siding system can be a solution to all of these concerns.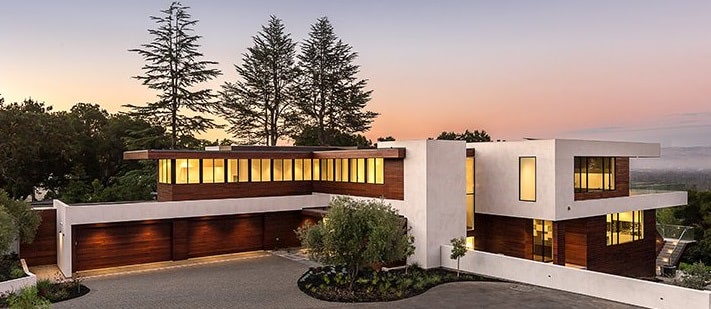 FSC Machiche wood rainscreen siding installed on a gorgeous custom home
Traditional T&G (tongue and groove) closed joint rainscreen siding calls for lots of materials, installation steps, and time. So how can a high-performance open joint wood rainscreen system improve those numbers?
In four BIG ways.
---
Grab your copy of the Ultimate Guide to Wood Rainscreen for tons of project options and details.

---
1. Forget the Furring Strips
Yes, you read that correctly. Eliminate furring strips in your siding installation.
In T&G wood siding profiles, wood furring strips create the ventilated space between the building envelope and the siding. Unfortunately, when trying to avoid moisture trapped behind wood siding, wood furring strips are part of the problem, not the solution.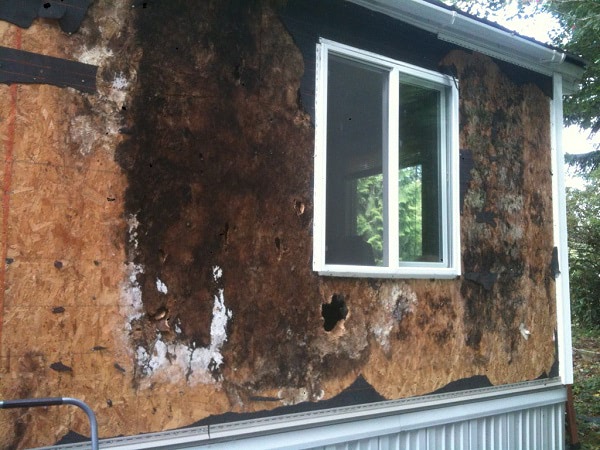 Incorrectly ventilated siding installation is a recipe for mold, rot, and building damage.
Furring strips in a closed joint system like T&G restrict the air flow behind the siding into the area between the strips only. The area behind the strips, and anywhere they create grids or corners, will create pockets of trapped moisture that can't escape at all. And we all know what happens to wood when moisture is trapped against it. Rot happens.
RELATED: Exterior Siding to Minimize Mold Inside and Out
You could add siding vents, creating an escape route for water and moist air at the top and bottom of the wall. But this does not address the trapped pockets.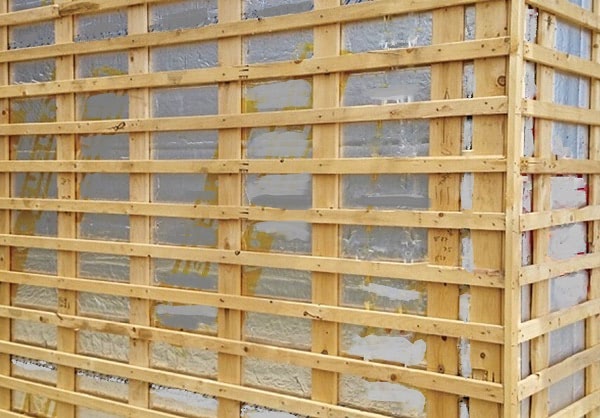 Furring strips ready for vertical siding installation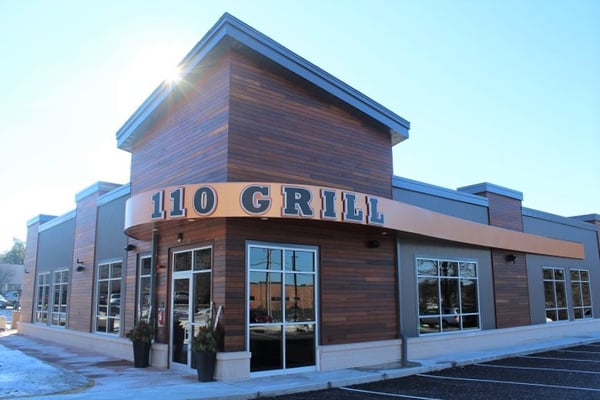 Commercial property with Ipe hardwood rainscreen siding using Climate-Shield
RELATED: Wood Rainscreen Siding Material Options
With a true open joint rainscreen system, like the patented Climate-Shield® Rainscreen Wood Siding System, these issues are avoided by:
Eliminating all the furring strips needed to install the field siding. And eliminate the material cost of the furring strips and the labor to install them, one by one (by one by one...)
Using a stainless steel starter rail, marine grade aluminum alloy clips and stainless-steel screws that won't rot or create pockets of trapped moisture.
No need to cut your siding planks to fit 16" spaced furring strips, saving you time and wasted siding material.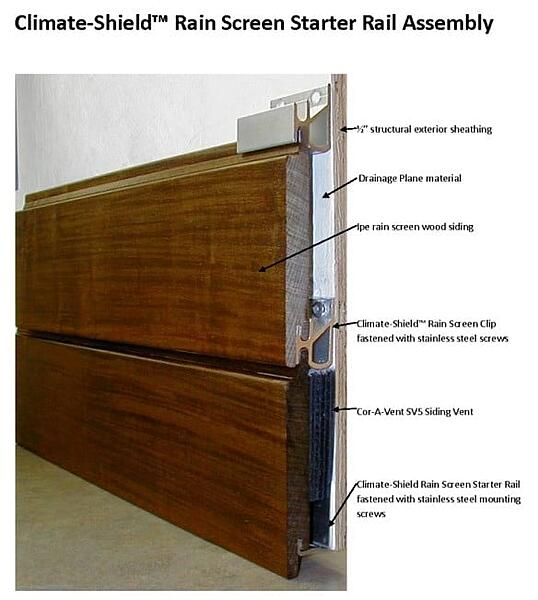 This cut away view shows the first courses of siding with the Climate-Shield wood rainscreen starter rail and clips
Garapa hardwood rainscreen installed vertically at LaSalle University
RELATED: Rainscreen Siding Projects Picture Gallery
2. Faster Siding Fastening
A plus of the T&G rainscreen method is that nearly all of the screws are hidden, except at the top course of siding. However, all of those screws are fastened into the many furring strips beneath the field siding. That's a lot of time, labor, and fasteners.
With Climate-Shield, once you install your starter rail level, all your other courses will line up perfectly from there.
The patented CS2 aluminum rainscreen clip and two stainless steel screws are hidden fasteners that install quickly, easily, and more securely so you can move on to the next one.
The Climate-Shield fasteners can be fastened to OSB, plywood, or other structural sheathing at a straight angle, eliminating the need to install the siding at an uncomfortable angle.
The CS2 clips fasten to the top of each course of siding as well as the bottom of the next one, so you are only installing them once per course. Rainscreen clips can even be "shared" between board ends where they meet to avoid wasted siding.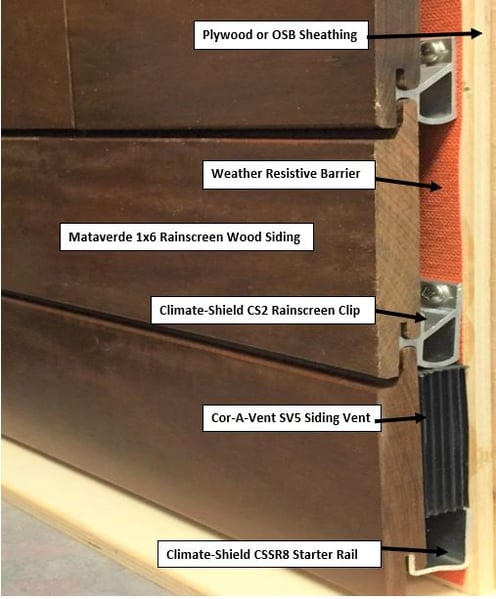 Cross section view of CS2 rainscreen clips and wood siding boards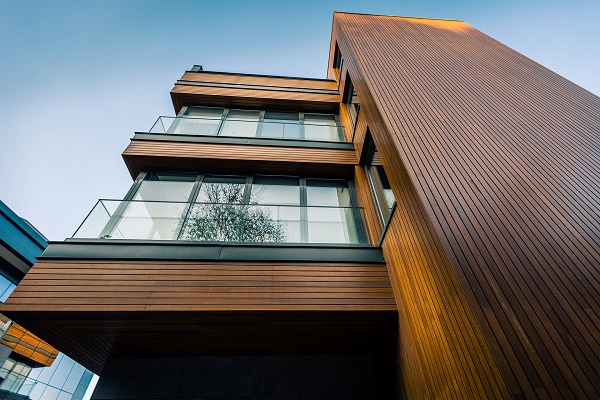 Thermally modified wood rainscreen siding installed horizontally and vertically
RELATED: Wood Rainscreens Are Not Just For Rain
---
Wood rainscreen projects. installation, siding options and more - download your free Ultimate Guide to Wood Rainscreen now
---
3. Proper Siding Ventilation Gaps
T&G closed joint rainscreen is, obviously, a closed joint system. As mentioned, creating siding vents at the top and bottom are your fastest method to create ventilation gaps.
Climate-Shield CS2 Rainscreen clips automatically create the recommended gap between the boards, for natural air flow.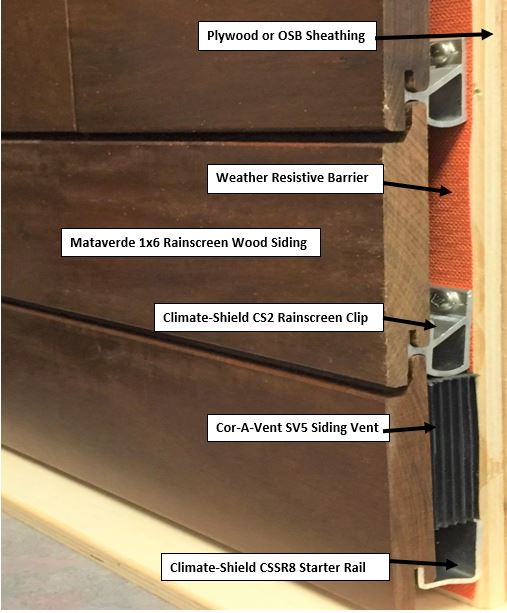 A cross section view of CS2 rainscreen clips and rainscreen siding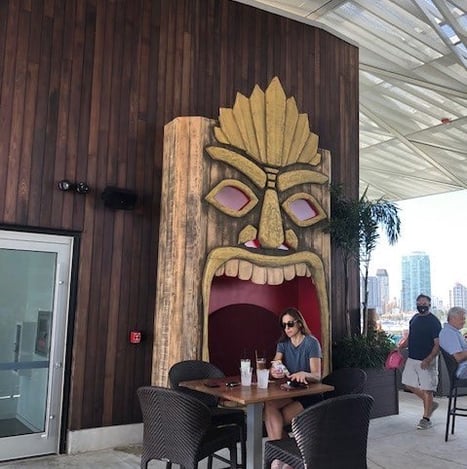 Thermally modified wood rainscreen siding installation in Florida. Tiki head optional.
4. Avoid Customer Siding Call Backs
Using Climate-Shield wood rainscreen over T&G siding means:
No risk of rot or decay from moisture trapped behind the siding and between furring strips.
No loose fasteners or broken siding boards from high winds. The Climate-Shield system is so well designed that it can withstand hurricane wind forces in excess of 200 MPH

.

No replacing sections of siding if one siding plank is damaged by a storm or other hazards, Climate-Shield system lets you replace individual boards, if needed.

A higher performance, higher lifetime return on investment rainscreen system means happier property owners long term.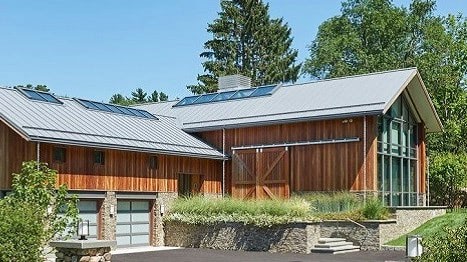 Wood rainscreen installation suits many styles of property
Now that you know your installation options, be sure to check out the best performing real wood siding choices here, next. Improve your rainscreen siding projects with real wood siding that is extremely durable and incredibly resistant to rot, decay, insect damage.
---
If you found this article helpful, please let us know. If you have questions or want more information, please contact us. We are ready to help.
---
Get your free pdf download of the Ultimate Guide to Rainscreen here
Related Posts