KEBONY® DECKING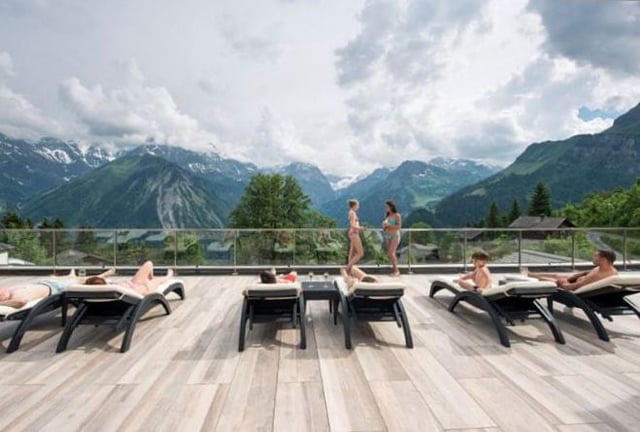 What is Kebony Decking?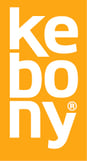 Kebony® is beautiful wood recommended by leading architects.
Developed in Norway, the Kebony technology is an environmentally friendly, patented process, which enhances the properties of sustainable softwood with a bio-based liquid. The process permanently modifies the wood cell walls giving Kebony premium hardwood-like characteristics. The result is a high performing, durable exterior decking material, unlike any other.
---
Color and Graining of Kebony Decking
The Kebonization process gives the wood a rich, dark brown color. If the "new wood look" is your goal, Kebony decking may be finished with various sealers and maintained periodically as needed.
However, if you prefer a more natural 'weathered wood' appearance, Kebony decking can be left untouched and will gradually age to a lustrous silvery gray patina over time, for a low maintenance, real wood deck.
Kebony is available in Clear and Character grades
---
Kebony Decking Care & Maintenance
Kebony decking is a low maintenance real wood decking material. As a result of the Kebony technology, Kebony wood looks and acts much like hardwood decking. Kebony is non-toxic and safe to the environment as well as humans. Kebony requires no maintenance beyond normal cleaning.
---
Kebony Deck Installation Tips and Techniques
Kebony decking can be installed by a number of standard deck construction methods including, face screw, specified hidden fasteners and Eurotec deck system components. Because of its strength and hardness, Kebony wood decking can be installed very similar to methods used for hardwood decking species.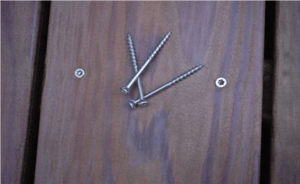 The most secure and best way to install Kebony wood decking is with face screws. When installing Kebony with face screws, take care to maintain a 1" distance of screws from the edges and ends of boards for best results. This fastening method will minimize the potential for splits and will hold up very well throughout the lifetime of your Kebony deck.
Download Kebony Deck Installation Guide
---
---
Kebony Physical
and Mechanical Properties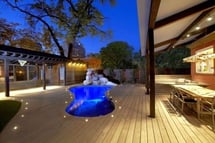 Kebony Clear Radiata decking has excellent stability, durability, strength and performance ratings. Kebony machines well, can be coated with a variety of stains and sealers (although not required), has good gluing characteristics and much more.
Download Information about Kebony Clear Radiata Decking
Check Out this YouTube video on the Kebonization process