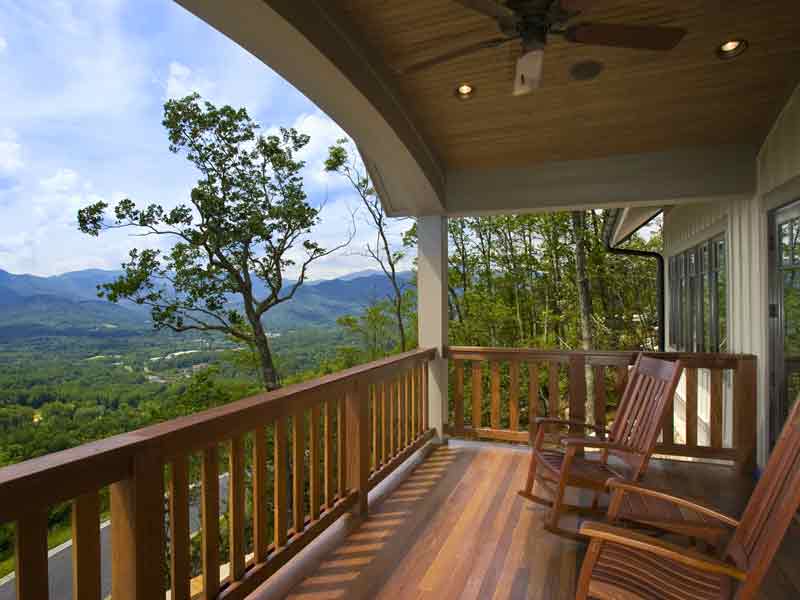 PENOFIN HARDWOOD FINISHES OPTIONS
Exterior Hardwood Decking and Siding
"Protecting exterior hardwood decking or siding initially, is an absolute must - even if you want it to weather to a silvery gray natural tone."
High-density hardwoods like Ipe, Machiche, Garapa and Cumaru are tough and durable decking and siding options. They're also tough to finish. The tight graining of these high performance hardwood species makes finishing them a challenge. Very few finishes work. That's why we continue to test them all. It takes time. But it's worth the effort to find the best finishes for our products and clients.
After years of continuously testing all the oil finish options on decking and siding, we have found Penofin hardwood finishes to perform the best. We have been using Penofin Hardwood formula for many years. It works well. Recently we have been testing Penofin Architectural Grade finishes. They work even better.
Penofin Hardwood Formula Penetrating Oil Finish
Penofin Hardwood Formula is a penetrating oil finish. It enriches the look of hardwood decking and siding. From an appearance standpoint, Penofin Hardwood Formula shines, literally. It has a beautiful sheen that beautifies the graining and color of hardwood decking and siding.
Penofin Hardwood Formula also provides critical UV protection for your decking and siding.

UV protection is essential while your exterior hardwood acclimates and seasons in its new environment. It's like putting on sunscreen before you go to the beach.
Best Penofin Finishes Tip:
For your first coat, applying Penofin hardwood finishes to all four sides of the board helps the wood 'breathe' and perform at its best.
If you wish to maintain the 'like new' wood look, simply clean and reapply a refresher coat of Penofin Hardwood Formula as needed. If you put on a maintenance coat at a later date, you only have to refinish the face of the decking or siding boards.
Many of our clients want to know how long Penofin will last on their hardwood decking or siding project. It's hard to say, because there are so many variables. The amount of sunlight, weather, traffic, exposure all factor in.
The initial coat is often called a 'sacrificial coat". With high density hardwood decking, you will likely want to re-coat your deck boards after 6 months or so. Additional coats usually last much longer. An annual re-coat of the surface of your decking boards will keep your deck looking terrific.
With high density hardwood siding, the length of time before a refresher coat is needed varies. Siding does not take the same weather punishment as decking. Generally, Penofin usually lasts much longer on siding than decking. (The western side takes a UV beating from the noon and late afternoon sun and may require an additional refresher coat of Penofin sooner than other elevations.)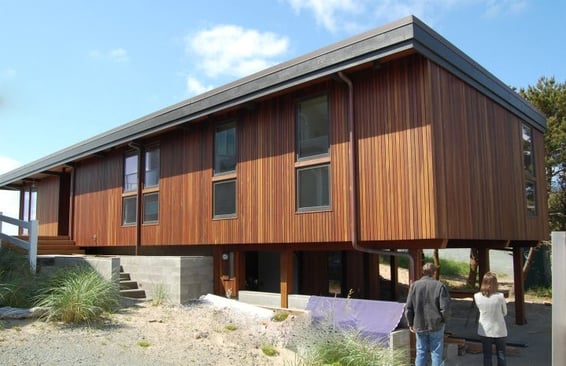 Even if your ultimate goal is to allow your exterior hardwood to weather to a gray patina, a single coat of Penofin hardwood finishes are a great way to protect your investment. We believe Penofin Hardwood Formula is the best and most cost-effective way to reach this goal.
---
Penofin Architectural Grade Finishes
When Penofin released their new high performance Architectural Grade Finishes, we couldn't wait to test them. So we did. We tested these finishes on Ipe, Garapa, Machiche and Cumaru hardwood decking. We are very impressed with the performance of these new finishes on all four hardwood species.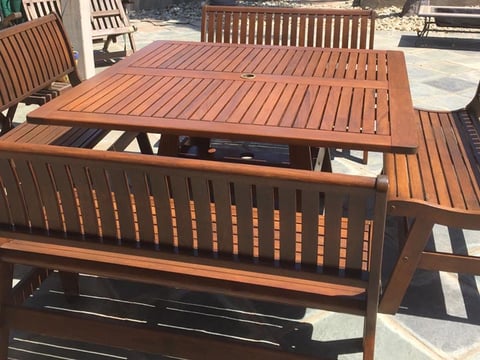 We always test new finishes against our best performing known finishes. So we tested Penofin Architectural Grade Finishes against Penofin Hardwood Formula. The new Penofin Architectural Grade finishes won! Penofin Architectural grade finishes are available in either a matte or satin finish.
Penofin Architectural Grade TMF Hardwood Finish

Transparent

Matte

Finish for Decks, Siding & Fences
Penofin TMF Hardwood is a transparent matte finish. This finish looked beautiful as soon as we applied it to hardwood decking. We think it is an excellent option to consider, both for hardwood decking and especially for hardwood siding.
Penofin Architectural Grade TSF Hardwood Finish
Transparent Satin Finish for Decks, Siding & Fences
Penofin TSF Hardwood is a transparent satin finish. This finish adds a slight sheen to hardwood siding or hardwood decking. We think it is a great option to consider, for decking and especially for hardwood siding.
DOWNLOAD PENOFIN ARCHITECTURAL GRADE FINISHES BROCHURE
DOWNLOAD PENOFIN ARCHITECTURAL GRADE FINISHES APPLICATION TIPS
DOWNLOAD PENOFIN ARCHITECTURAL GRADE FINISHES TECHNICAL DATA SHEET
DOWNLOAD PENOFIN ARCHITECTURAL GRADE FINISHES SAFETY DATA SHEET