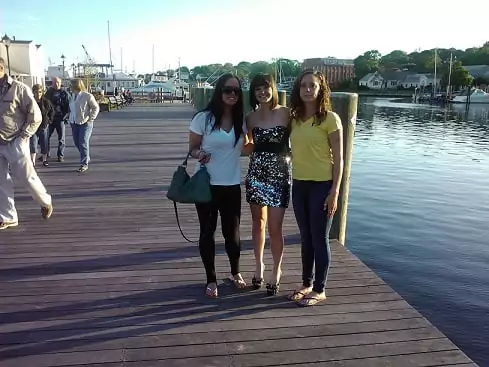 10 Solid Reasons Deck Builders Use Ipe Decking
Written by
Liza Sivek
on
Choosing Ipe decking material says a lot about you and your business. As tough as it is beautiful, Ipe is a smart choice for residential and commercial projects alike. Here are the top 10 reasons why deck builders prefer Ipe decking - and 3 reasons why they don't.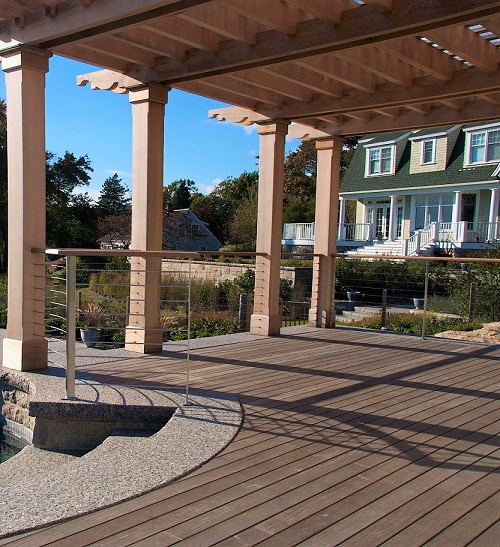 Ipe decking was used for a curved pool deck surround and pergola with steel railings,
for long lasting beauty.
1.

Ipe decking is a high-density, extremely strong hardwood.
Strength and durability are the key factor in its longevity. As a matter of fact, Ipe is the standard all other hardwoods are compared to. It is naturally resistant to termites, rot, and decay; will not sag like synthetic decking; is stable in heat and cold; and does not expand and contract like other decking materials. It resists scrapes and gouges and holds up to extreme conditions like salt water and high humidity.
2.

Ipe decking has a Class A fire resistance rating.
Mataverde Ipe hardwood decking has been tested and it surpassed the ASTM International E84 test requirements handily. This is an important factor to property owners, one which you cannot offer with lower durability materials. And it also surpasses the requirements for similar fire testing code requirements both nationally and internationally.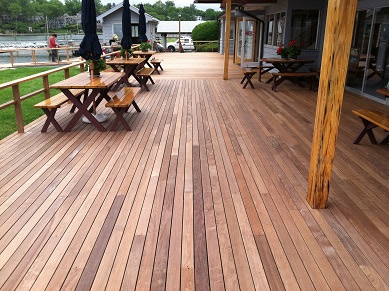 Unparalleled quality and beauty convinced Norwalk Yacht Club to build their
deck with Ipe.
---
"But Ipe is hard to cut!"
The benefit of Ipe wood being extremely hard and dense can also make it difficult to cut with the usual tools. That is why deck builders and other construction professionals use carbide saw blades when cutting Ipe wood. Carbide saw blades will give you a good clean cut through Ipe wood, quickly, safely, and repetitively. Investing in a few carbide blades is a minor cost compared to the quality of the finished project for years to come.
---
3.

Ipe decking has naturally low-slippage.
As a matter of fact, Ipe exceeds the Americans with Disabilities Act (ADA) requirements for friction resistance in wet environments, meaning surer footing for everyone. This makes Ipe decking a top choice for pool decks, boardwalks, piers, and dock floats
Splintering will not ruin the look of your deck since Ipe is splinter resistant. Let's face it, stepping on a splinter in bare feet is far from relaxing.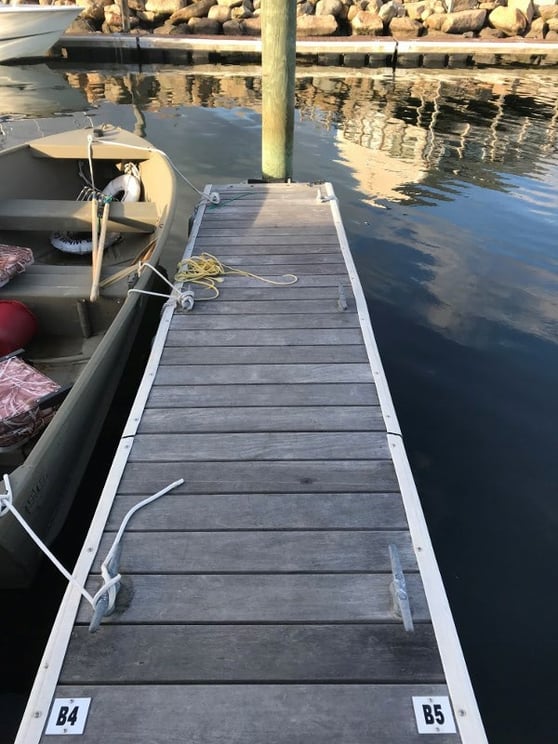 A Ipe dock in the water on floats is as safe and durable as it is attractive.
4.

Ipe decking is a high-traffic powerhouse.
Ipe is one of the longest lasting natural decking materials on earth. High scratch and gouge resistance will keep it looking newer longer with low maintenance. High traffic tourism? Restaurant deck? Large family gatherings? Lots of dogs? Bring it on. The boardwalk in Mystic, Connecticut or the stunning levels of decks at Ocean House, Watch Hill, Rhode Island are just two great examples of Ipe chosen for heavy use areas.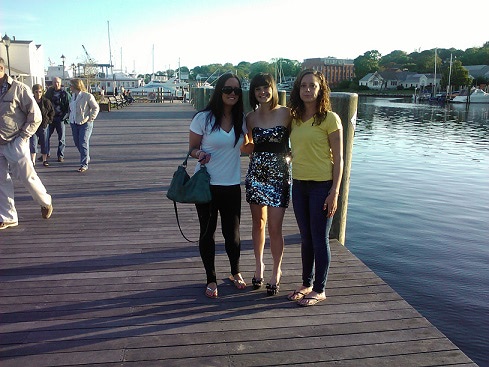 Shown here 17 years after installation, the Ipe boardwalk in downtown Mystic, Connecticut continues to be the enduring backdrop for photo opportunities.
5. Ipe decking, over time, has an extremely low cost and a high return on investment.
Look past the short-term initial cost of a decking material. If you take the longer view, Ipe decking has been analyzed and valued as the lowest overall life-cycle cost material. Since Ipe decking keeps its looks and lasts decades longer than other wood or synthetic decking materials, the return on your investment is big.
---
Watch this short video now to see how long Ipe really lasts untreated versus other options in our real-time, 15 year decking material test:
---
"But Ipe wood is expensive!"
Upfront costs might be higher than some other materials but are comparable to synthetic options and for real, natural wood. When factoring all the costs in building a new deck, the decking boards themselves typically account for only about 25% of the total cost of a new deck project. Plus, Ipe gives you that much higher return on investment.
---
6.

Ipe decking is eco-friendly and sustainable.
We agree that it is imperative to harvest Ipe in a responsible manner to maintain proper environmental stewardship. Ipe decking is sustainably harvested and a renewable natural resource. All Ipe decking from Brazil is required by law to be harvested by sustainable forestry methods including the FSC (Forest Stewardship Council).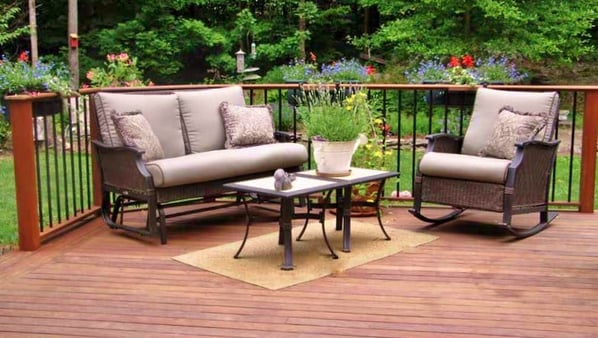 Know that your natural wood decking material is eco-friendly and sustainably harvested.
7.

Ipe decking is stunning to look at.
Ipe wood naturally ranges in color from light browns to medium and chocolatey dark browns, with a variety of shades in between. The exotic figuring, striping and grain variations add natural beauty and character to your Ipe deck.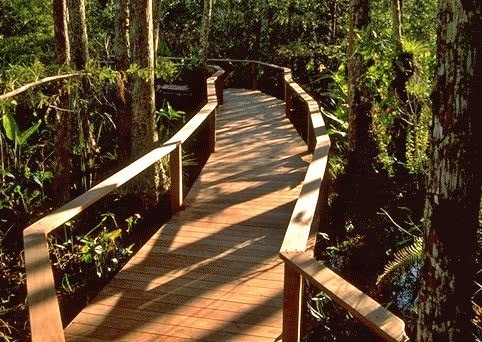 A boardwalk in a Florida sanctuary extends over wetlands and shows off the varied graining of Ipe.
---
"But Ipe wood turns gray!"
Yes, if you want it to. Or you can maintain the "like new" look with a few easy steps once a year. Like any natural wood species, over time the surface of the Ipe decking will oxidize to a silver-gray patina if left to weather naturally. This does not hurt the Ipe wood at all or affect the structural integrity of Ipe in any way.
---
Want to see how Ipe decking weathers compared to other hardwoods? Download this FREE guide now.
---
8.

Ipe is simple to finish.
The first thing we suggest you do when you install Ipe decking is give it a coat of a UV protective oil finish such as Penofin Hardwood Formula. Whether or not you plan to let your Ipe decking 'silver out', this first coat helps the wood acclimate to its new environment. Then reapply as needed annually, or let it turn a natural silver patina.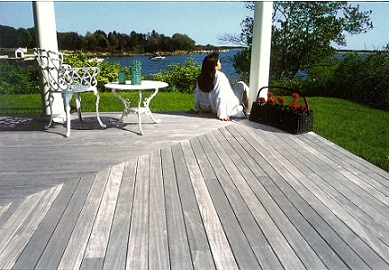 9. Ipe decking is a perfect fit for exterior projects.
Ipe hardwood's durability makes it a popular choice for outdoor deck designs. Ipe lumber comes in a variety of sizes needed for structures, framing and details. Consider Ipe hardwood for decks and railings, plus pergolas, boardwalks, and piers, to name just a few.
---
Check out this short video showing just some of the natural variations in color and graining in Ipe hardwood.
---
RELATED:
Ipe Decking Project Photo Gallery
---
10. Ipe decking does not have to be pre-drilled (necessarily).
While pre-drilling Ipe decking boards is one installation option, there are other techniques that require no pre-drilling for Ipe. A great deck installation method that requires no pre-drilling is using pre-grooved Ipe decking with the Mataverde Hidden Deck Fastener. Construction professionals and their clients like the clean look of this hidden fastener method, with no visible screw heads.
Have we encouraged you to consider Ipe? If Ipe decking is right for your next project, we can help. Request a deck quote here and we will get started on your project right away.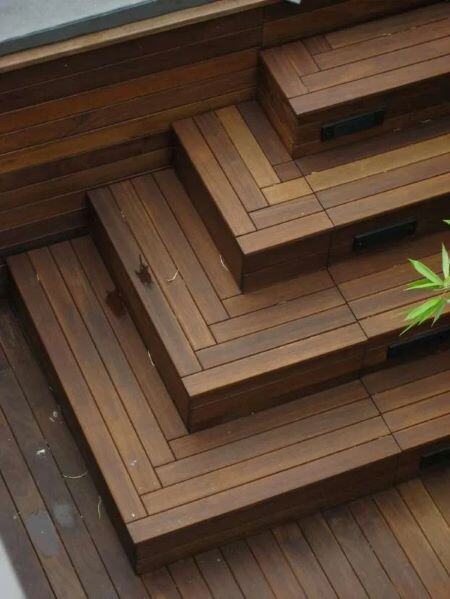 ---
Is a hardwood deck project in your future? We put together over 150 photos and ideas for you in the 61 page FREE download of the "Deck Design Ideas eBook"
---
Ready to see a sample Ipe wood decking material for your next decking project? Request a FREE sample now.
---
RELATED:
---
Related Posts