"When someone first suggested that I consider Ipe hardwood for my wood siding, I was shocked. But the more I learned, the more sense it made."
It's no secret that Ipe decking is considered the best natural decking material in the world. But Ipe siding...are you serious? Absolutely! Ipe rain screen siding is every bit as long lasting an all natural wood siding as it is for a decking material. The same natural strength, beauty and durability characteristics that have made Ipe decking the best decking material in the world don't change just because you've decided to put Ipe siding on your home or building. Why not let Ipe siding be the best natural siding material on earth...and on your home or structure?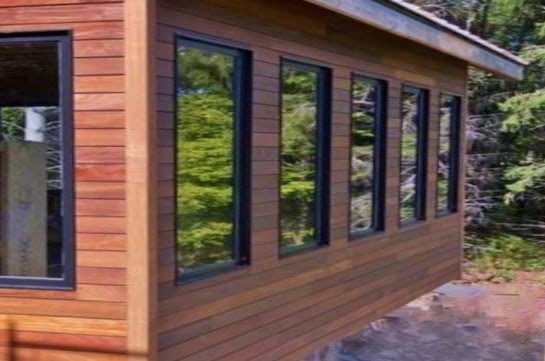 Ipe siding 1x6 installed horizontally with Climate-Shield rainscreen system
All natural wood siding isn't for everyone...there are lots of vinyl siding options available at a variety of price points and quality levels. But for the purist who loves the warmth and rich natural beauty of real wood, why not consider the possibilities of real wood Ipe siding?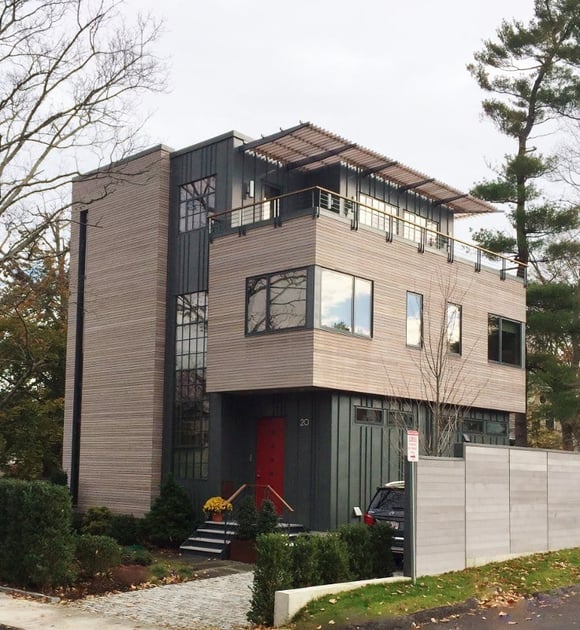 Ipe Rainscreen siding 1x4 installed horizontally for great linear design
Ipe siding can be selected in a wide variety of different profiles and patterns. From classic shiplap and V-groove patterns to a host of rain screen siding profiles, Ipe siding can add a handsome facade to your home or structure. If you can imagine a wood siding profile...we can probably make it into an Ipe siding reality for you.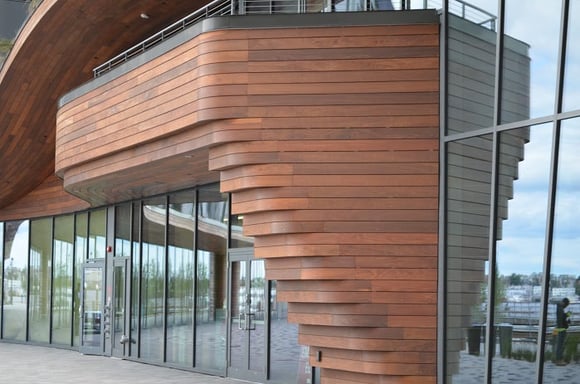 Custom Ipe rainscreen siding design
If you are thinking about Ipe siding or other hardwood siding options for your home or structure, you may want to consider Ipe rain screen siding. Rain screen wood siding has been used successfully for over 800 years (several structures around the world are still standing). Ipe siding can be installed vertically, horizontally or diagonally in a rain screen design.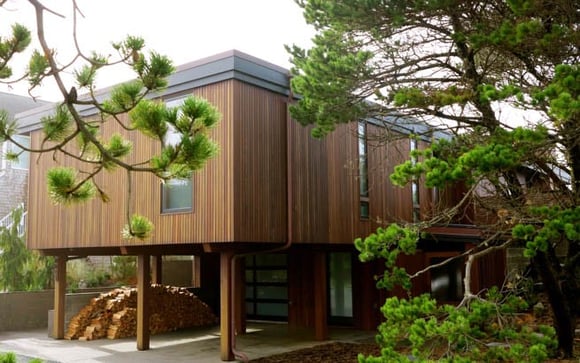 Ipe siding 1x4 profile, installed vertically, in coastal Oregon
We hope you enjoyed this article. Please browse our website to learn more about Ipe siding, other wood siding materials, wood rain screen system, rain screen design and more.
---
For more information about wood rain screens, download your own FREE COPY of the "The Ultimate Guide to Building Green with Rain Screen Siding".
---
Looking for some inspiration? Download the Wood Rainscreen Project Portfolio today.
---
Request a Rain Screen Quote