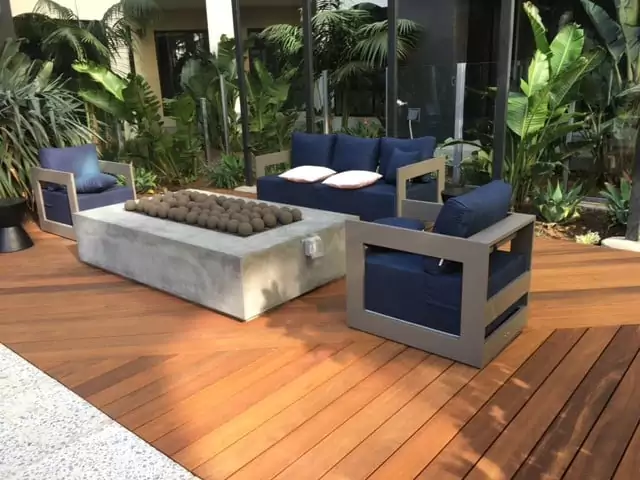 How to Find and Select a Qualified Decking Contractor
Written by
Chris Nolan
on
Finding the right decking contractor for your new decking project is every bit as important to the long term success of your deck as using the right decking materials. There are many highly qualified, experienced and reliable contractors that can build your deck legally and safely. Selecting a reliable decking contractor helps ensure great long term success for you and many years of satisfaction with your deck. But beware! There are many unscrupulous, fly-by-night characters masquerading as quality contractors. If you are not careful, you might end up with one of them. Here are a few tips to find the right decking contractor for you.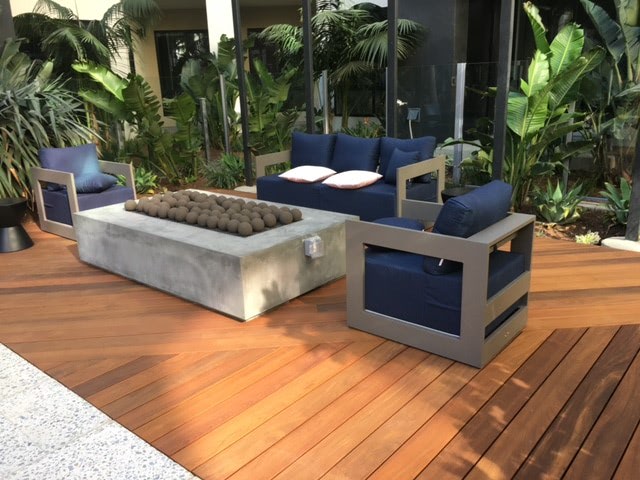 In the past, finding a list of possible decking contractors meant looking in the Yellow Pages and making a few telephone calls. An online telephone book may still be a source of possible leads but you'll also want to talk to any friends or relatives who have had a good experience with a builder. Although the internet may be a good source to get names, you will still want to "vet' any potential decking contractor s through your own process. Your local Home Builders Association is another great place to find reliable deck builders and contractors.
---
How to Select a Qualified Decking Contractor
While this is by no means a complete list of all the qualities you may want to consider a potential decking contractor, we hope it's a helpful starting point for your search. As a bare minimum qualifier for selecting the right decking contractor, here is a list of characteristics a good decking contractor should have:
Is your decking contractor licensed in your state or municipality?
If your state or municipality requires a building license, and your prospective deck builder is not licensed, don't walk away…run. If this person is not licensed, it is unlikely they are unaware of, and may not follow, all the building code requirements that are in place for your safety and good construction techniques.
Speaking of building code requirements, always make sure your contractor pulls a building permit before starting your project. By getting a building permit for your project, a building inspector can check your contractors' work, and make sure your deck meets the requirements.
If your contractor does not get a building permit for your project, you bear the responsibility. Improper materials, improper fastening, or an out-of-code project may result. Shoddy or improper workmanship is a distinct possibly in such a case.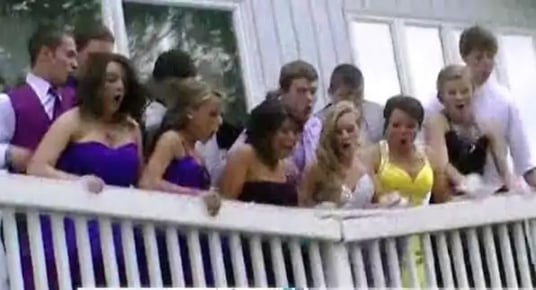 As an example, there are many cases of rotted or improperly built decks collapsing every year. The sad truth is that decks rarely collapse when just a few people are on the deck. Decks typically collapse when they are overloaded with weight. This extra weight is sometimes people, usually a party, and many people are often injured. Is risking your family and friends' safety on an unlicensed contractor worth it?
Does your potential deck builder have adequate business insurance?
A minimum of a million dollar business insurance policy is considered standard nowadays. Business insurance is very reasonably priced. If the contractor you are considering is uninsured, that's a danger flag. Think about it. What if some disaster, or failure, or unplanned event occurred, during or after construction, who is going to pay for it? If your builder is underinsured, or worse, uninsured, the answer is likely you.
Unlicensed and uninsured "builders" are the scourge of the construction industry. If you ask ten quality builders what the biggest problem facing the construction industry is, nine of them will probably tell you that inexperienced, unqualified and untrained "wanna-be" builders are at the top of their list. Inexperienced, uninsured and unlicensed deck "builders" may not be aware of all the costs of building a deck properly, so their pricing may be lower than other bids you receive.

How many years worth of experience does your potential decking contractor have?
The more experienced a decking contractor is, the less likely it is that they will make "rookie" mistakes. Five years worth of experience is the minimum requirement for commercial construction work. This helps ensure experienced workmanship and reduces their risks. You may want to consider that a minimum for your deck project, too. Experienced decking contractors have already 'paid for their education' so you don't have to learn by, and pay for, their mistakes.
---
Looking of some inspiration for your deck design?
Download the "Deck Design Ideas Portfolio" today with over 150 deck ideas.
---
How is the quality of your decking contractor's work?
Experience is helpful, but checking out their workmanship is even more helpful. If the contactor you are considering is a referral from a friend they did work for, how did their project look? You should also ask for a minimum of two or three referrals for similar projects they have done work for. If they can't provide a list of three satisfied customers, do you want them doing your work?
Here are a few questions you may want to ask their referrals:
Were they happy with the workmanship?
Did they do what said they'd do?
Were they timely?
Were you happy with the overall experience?
Would you use them again?
You may have some more questions about items that are important to you. It pays do your homework.
Is your deck builder a member of any local or national organizations?
While this may not be an automatic qualifier or disqualifier for selecting your decking contractor, it will certainly give you a better sense of their business and business practices. If they are members of a local, state or national builder's organization, this is usually a very good indicator of a legitimate and reputable business. Membership with the Better Business Bureau or the Chamber of Commerce is typically a good sign, too.
To summarize, please take the necessary time to select the decking contractor that will do the best job for you, both short term and long term. Please don't let price be your only or primary consideration. Reliable, experienced, licensed, and insured contractors have higher overhead than their fly-by-night nemeses, so you should expect to pay a little more for their quality and reliability.
And you may have to wait for a quality builder. They are often in high demand. If they have a long backlog of work, there's a reason for it. If so, you may want ask yourself, "Do I want it right? Or right now?". Making the right decision on a good decking contractor can lead to many years of satisfaction, peace of mind and enjoyment on your new deck. Best of success to a great deck you can enjoy and be proud of for years.
---
Need some help selecting the right material for your deck?
Download the "Ultimate Guide to Selecting the Right Decking Material" today.
If you are using hardwood decking, such as Ipe, Cumaru or Garapa decking for your decking material, you may also want to ask the contractor if they have experience with any of these decking species. Hardwood decking lasts considerably longer and performs far better than other decking options, but it also harder to cut and work with during the installation. It is helpful if the contractor knows this and has experience with hardwood decking.
Please visit our website for additional information about decking, decking material options, decking material prices and more.
Hardwood Decking Material Options
Decking Installation Guidelines
REQUEST A FREE QUOTE FOR YOUR DECKING MATERIAL TODAY
If you are deciding on which type of decking material to select for your project, you may want to read our FREE Decking Guide titled, "The Ultimate Guide to Selecting the Right Decking Material". This helpful and comprehensive FREE Decking Guidebook compares the pros and cons of all the most popular decking material options and has been widely praised by the architectural and design communities. Download your own FREE Decking Guide today:
Related Posts