When considering siding options for your home, most people think of wood siding, for a natural look, or vinyl siding for a low price. Others consider fiber cement or metal siding. Well, there is a new kid on the block; Trespa Pura siding. Trespa is an HPL (high pressure laminate) and offers you a better premium siding and cladding solution than nearly any product on the market.
Trespa Pura siding wood decors
Trespa Pura is Quality Siding
As a high-pressure laminate cladding, Pura is made from about 70% wood fiber and thermo-setting resins. At high pressure and heat, the materials are compressed into an exceptionally sturdy panel. From there a top surface is bonded to the panel and a patented process ensures the wood décor face of the siding is beautiful – and UV resistance.
The net result is a high-quality siding product that can withstand harsh weather, like hail, winter storms, Florida sun, and many seismic events. Because of its closed, non-porous surface, Pura siding is exceptionally easy to clean and very UV resistant. Graffiti can be easily removed, and the product can take a beating, so you won't have to worry about.
Download additional information about Trespa Quality testing
Trespa Offers Beauty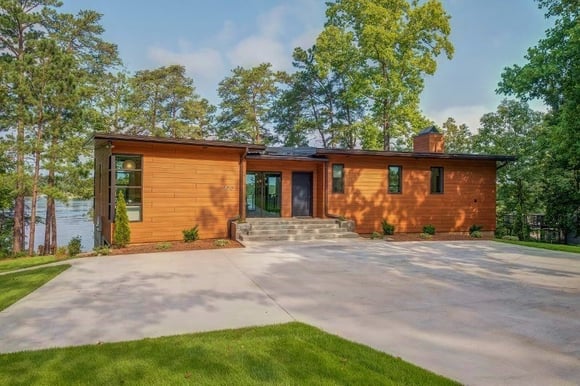 Use Trespa Pura siding for your entire home
Trespa Pura offers the great look of real wood. Maybe even better. The wood decors are very realistic and yet have less grain and color variation than real wood siding. So, there's no need for sorting and defect-cutting, when installing. The labor is fast, and the beauty is built in.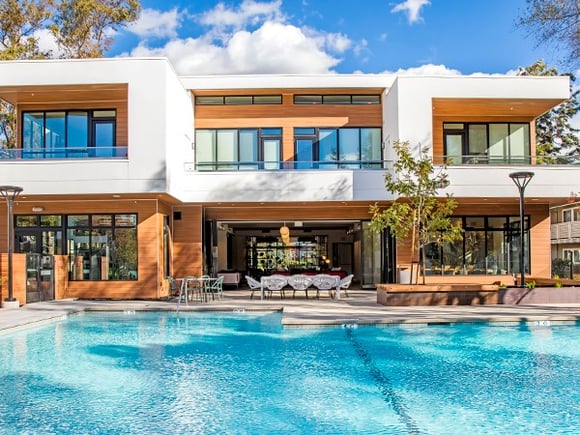 Consider Trespa Pura siding as an accent (or for soffits)
Trespa is available in eight different wood decors. These siding decors are very realistic and truly beautiful. You can use them for your entire exterior or just a portion of your home. Some homeowners will use it on the front of their home to make it look warm and inviting. Others will use it as an accent with other claddings, like stone or stucco.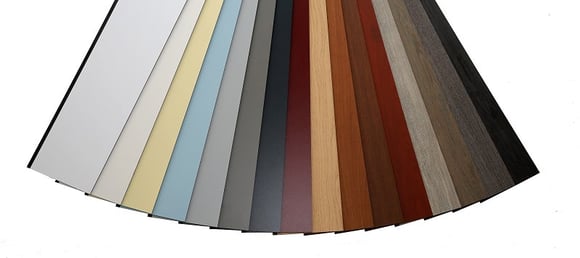 Trespa Pura is Low Maintenance and High Value
Real wood siding usually requires a periodic repainting, re-staining or refinishing. Trespa Pura does not. An occasional cleaning with soap and water, is all it takes to keep your siding looking fresh. Trespa never needs painting, sanding, or staining. It simply doesn't get any easier than this.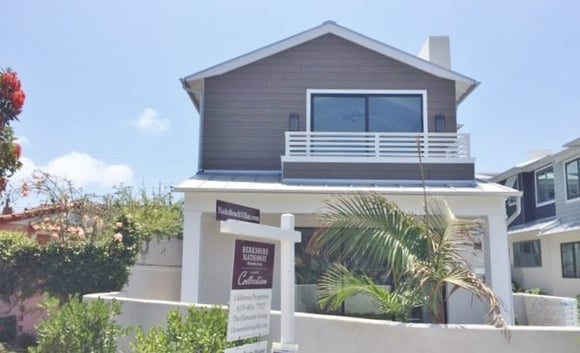 Best yet, as a premium cladding, Pura siding adds to the look and value of your home. Don't believe it? just ask your favorite real estate professional. They're very likely to tell you that after 'location, location, location', the next most important thing to a home buyer is the front façade of your home. Add value with Trespa. it's a worthy investment.
Trespa Pura Installs Easily
If you are installing your siding over a block wall, exterior gypsum or other non-plywood exterior sheathings, the standard furring strip installation method for Pura works great. This is a tried and true installation method to create a rainscreen assembly. Check out installation videos, guidelines, and additional information here.
However, if you are planning to install Trespa Pura siding over plywood or OSB exterior sheathing, there's a better way. The new Climate-Shield CST1 installation system offers you an even faster and more efficient way to install Trespa siding planks. By eliminating the need to install furring strips over your entire wall, you are likely to save 25% or more of your labor time and labor cost. This method not only saves time but creates a high-efficiency pressure-equalized rainscreen assembly.
Need some inspiration? Download Trespa Pura Residential Project Portfolio:
Ready to see if Trespa Pura meets your budget? Request a quote today: