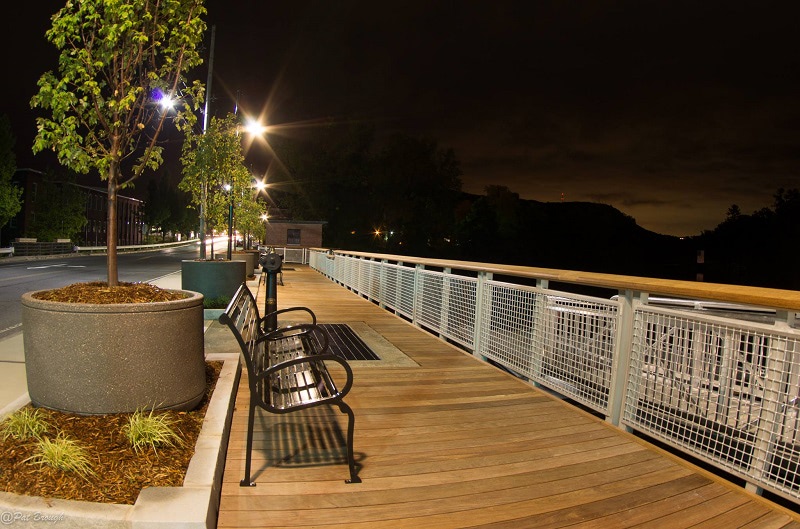 Technical Information and Mechanical Characteristics
Hardwood Decking, Wood Decking and Synthetic Decking
Mataverde® Premium Ipe, Premium Cumaru and Premium Garapa Decking are all long-lasting, strong and durable hardwoods that clearly outperform other commonly used decking materials. On virtually every technical measure of strength and durability (see chart below), Mataverde® Premium Decking products are far and away superior to redwood, pressure treated lumber, composite decking products, cedar and mahogany.
---
WHICH DECKING MATERIAL IS BEST?
Technical Differences Between Decking Materials
To help our customers make an informed buying decision we have created the following chart which explains the technical differences between different species of premium hardwoods such as Ipe wood decking, Garapa decking, Cumaru decking. We hope that this information will help you to identify the best hardwood decking for your project's specific needs and specifications. Please contact us if we may be of assistance.
DECKING SPECIES TECHNICAL COMPARISONS

NAME
Mataverde Ipe
Mataverde Cumaru
Mataverde Garapa
Philippine Mahogany
Western Red Cedar
Redwood
Composite Decking
CCA-Treated Pine
Botanical name
Tabebuia spp.
Dipteryx odorata
Apuleia molaris
Shorea spp.
Thuya plicata
Sequoia Semper-Virens
N/A
Pinus spp.
Type
Hardwood
Hardwood
Hardwood
Hardwood
Softwood
Softwood
Plastic / Wood
Softwood
Maintenance
Low
Low
Low
Medium
Medium
Medium
Low
High
Decay Resistance
High
High
Medium High
Medium
Medium
Medium
Varies
Varies
Termite Resistance
High
High
Medium
Low
Low
Low
Varies
Varies
Strength
High
High
Medium-High
Medium
Medium-Low
Medium-Low
Low
Medium
Fire Rating Class
A
A
A
C
C
C
C
Varies
Weight / cu. ft.
69 lbs.
67 lbs.
54 lbs.
32 - 42 lbs.
30 lbs.
30 lbs.
60 - 64 lbs.
35lbs.
Bending Strength
(in psi)
25,400
22,400
12,900
9,500 - 11,400
6,800
7,900
1,423 - 4,500
9,900 - 14,500
Shear Strength
2,060
2,395
1,475
970 - 1,450
900
940
561 - 1,010
1,370
Hardness
3,680
3,340
1,631
460 - 802
580
480
940 - 1,390
690