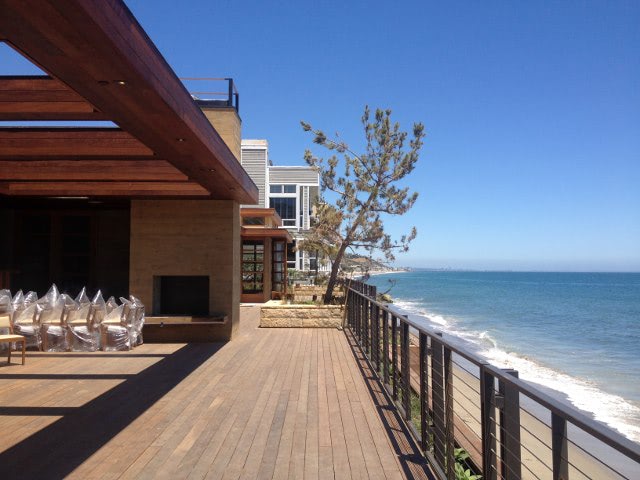 MATAVERDE PREMIUM DECKING FAQs
Frequently Asked Questions
When you're looking for premium hardwood decking, chances are that you're going to have a lot of questions. At MataverdeDecking.com, we're here to help you make an informed decision by providing you with the information to select the best decking material for your specific needs.
From how the wood is harvested to the types of finishes, you'll find commonly asked questions below that are related to premium hardwood decking. Please contact us for further explanation or more information to help you find the best decking material.
---
Q: What type of finishes are required for Mataverde® Premium Hardwood Decking?

A: Mataverde® Premium Hardwood Decking and Rain Screen Wood Siding provides a virtually maintenance-free option when allowed to weather to a silvery gray patina. For this option, apply a single coat of Penofin or similar UV inhibitive sealer as soon as possible, no additional application is needed. If the natural wood tone appearance of your decking boards or rain screen siding is desired, use additional maintenance coats as needed. There are many products to choose from. Please refer to the manufacturers' guidelines before application.
Q: What about cutting the trees... isn't that harmful and destructive to the rain forest?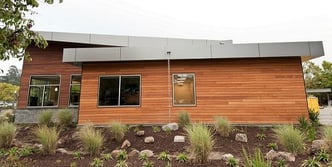 A: Mataverde® Premium Hardwood Decking and Siding is harvested according to all the guidelines of sustained yield forestry. Mataverde® Premium Decking and Siding is harvested from approved projects that insure that only two to three trees per hectare are removed every 20 years. Opening the canopy in the rain forest in this small way has proven to provide more sunlight and rain to smaller trees, thereby yielding a 15% increase in growth. This "sustained-yield forestry" system ensures there are as many mature trees in the rain forest in 20 years as there are today without harming the environment.
Q: Is Mataverde® Premium Hardwood Decking and Rain Screen Siding priced competitively with other outdoor woods?
A: Mataverde® Premium Hardwood Decking and Rain Screen Siding is not only competitively priced with wood and composite decking materials it is actually a superior economic and environmentally responsible alternative to other products when the entire life-cycle cost is considered.
Pressure treated decking splits, cracks, twists and splinters, requiring costly maintenance programs and finally replacement several times during the lifetime of a home or commercial installation.
These materials and their bothersome maintenance often reflect negatively on the installer or designer.
Redwood, Cypress, and Cedar are rarely available in the clear heartwood necessary to eliminate long-term concerns regarding rot and weathering or at a price competitive with Mataverde® Hardwood Decking and Rain Screen Siding. Contact us for a specific quote for your decking material or wood siding needs.
Q: Does Mataverde® come with a warranty?
A: Many species of Mataverde® Premium Hardwood Decking and Rain Screen Siding have a full 25-year, limited warranty against decay and insect damage. Even Mataverde species that do not carry a warranty are are known to perform exceptionally well with proper care and maintenance. There are numerous 50-year-old installations throughout the world that have yet to require replacement.
Q: How is Mataverde® Premium Decking and Hardwood Decking and Rain Screen Wood Siding any different than other Ipe, Cumaru or Garapa products on the market?
A: There are a multitude of different species and subspecies of trees that can be called Ipe, Cumaru and Garapa. Mataverde® Ipe, Mataverde® Cumaru and Mataverde® Garapa are selected from the only best of these species and logs available. Once the logs are cut into boards, they are graded to meet the strict specifications of Mataverde® Premium Export Grade hardwood decking and rain screen wood siding. Why accept anything less?
---
RELATED: