Replacing Damaged House Siding? Know the Impacts!
Written by
Liza Sivek
on
Siding is essential for protecting your home from wind, rain, and debris. But when it becomes damaged,
it compromises its functionality. To avoid future repairs, it is crucial to choose a durable, damage-
resistant siding. In this article, we compare the resistance of fiber cement, vinyl, OSB engineered wood, and Pura NFC® by Trespa, to the most common causes of damage.


Pura NFC Siding by Trespa in Aged Ash Wood Décor was trusted for this home exterior.
---
In This Article
---
How Do You Find the Most Damage-Resistant Siding?
No one wants to have to replace their siding, and certainly not twice!
When homeowners replace their siding, damage is the primary reason. To find siding that will protect your home and your wallet look for materials with: proven impact resistance, flexibility, and high wind resistance. What the siding material is made of will have a big influence on these factors.
Fiber Cement Siding
Fiber cement is made from a mixture of cement, sand, and cellulose fibers. While offering excellent impact resistance, fiber cement siding is inflexible, brittle, and prone to cracking, chipping, or breaking in harsh weather. It can also absorb water if not properly sealed and requires regular refinishing.
Vinyl Siding
Vinyl siding is made from PVC plastic so is affordable and low maintenance, but its impact resistance varies based on thickness and quality. It can crack or split under pressure around fasteners and at the board ends. Bending vinyl can leave creases and splitting. Impacts can leave cracks and holes. Vinyl tends to show wear and tear earlier than other types of siding, affecting how long it will keep its curb appeal.
OSB/Engineered Wood Siding
OSB siding (also called engineered wood siding) combines wood fibers with resins and binders, providing good impact resistance. t has low flexibility which can lead to cracking. splitting, and loose board in high winds. Improper maintenance of OSB siding can lead to moisture-related issues like swelling or rot.
Pura NFC High Pressure Laminate
Pura NFC is a high quality High Pressure Laminate (HPL) designed and tested for damage resistance. Pura NFC siding is made from real wood fiber core and has a unique laminate bonded with a proprietary EBC (Electron Beam Curing) process. This solid core and sealed surface create built-in layers of protection. Pura NFC has high resistant to impact, moisture, debris, and high winds. Trespa puts their Pura NFC siding materials through rigorous testing to ensure it can withstand harsh weather conditions without damage or losing its curb appeal.
RELATED: "9 Ways Trespa Pura Kicks Other Siding To The Curb"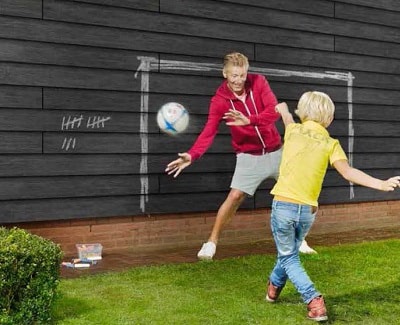 House exterior with Pura Wood Décor in Slate Ebony
---
Get inspired with the Pura NFC Siding Residential Projects Portfolio, with lots of siding design ideas.
Grab your now.
Avoiding Water Behind Your Siding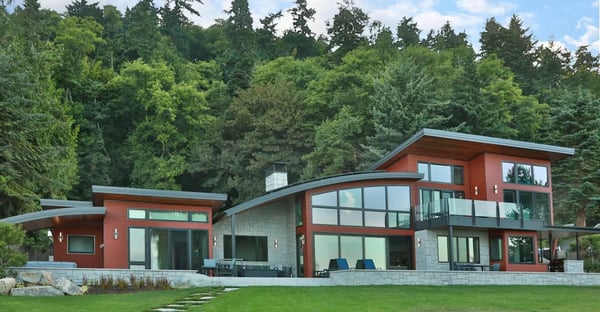 This modern home along Puget Sound, WA chose Pura NFC Romantic Walnut Wood Décor siding.
Problem: Proper siding installation and maintenance are essential to avoid water infiltration and trapped moisture. Without proper ventilation and a way for moisture to easily escape it can get trapped behind the siding. If your siding is damaged in a storm, rainwater may be able to get behind your siding. Resistance to common causes of storm damage is important.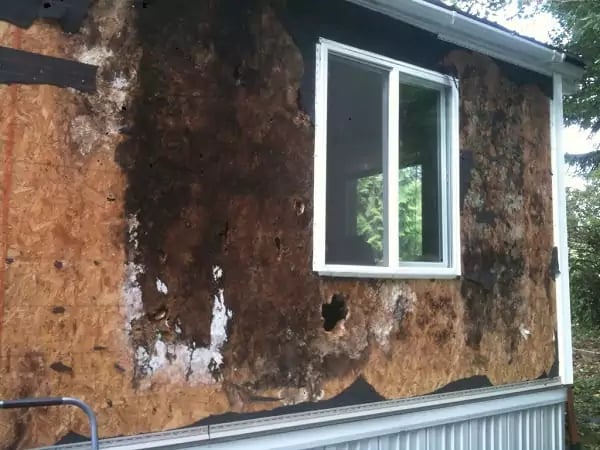 Mold and mildew was found invading the exterior wall of a home that had traditional siding installed without proper ventilation, leading to extensive repair before replacement.
Solution:
Choose siding that will not absorb water, such as heavy-duty vinyl or Pura NFC HPL.
Vinyl is PVC plastic so has better moisture resistance than OSB or Fiber Cement. Vinyl has low impact resistance, so storms can create holes, cracks and loose boards where water can still get in.
Pura NFC has a sealed surface that won't wear off and keeps water out. It does not absorb moisture and has very high resistance to impacts.
RELATED: Types of Exterior Siding to Minimize Mold Inside and Out
---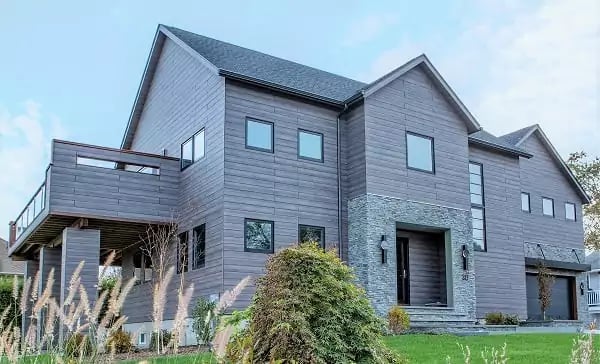 Pura Aged Ash Décor using the Climate-Shield Rainscreen System on this Rhode Island coastline home
Pro Tip: When you replace siding (or install new), consider a well-designed Rainscreen siding installation system like Climate-Shield. A good rainscreen siding system will be designed to allow rainwater or humid air to flow in and out of your siding freely, provide correct ventilation against your exterior wall, and prevent trapped moisture. This significantly lowering the risk of water damage. Check out "The Ultimate Guide to Rainscreen Siding" for more on how rainscreen benefits your home, your wallet, and your curb appeal.
---
Take a look for yourself - seeing is believing!
Request your sample of Pura NFC siding, choose from a wide choice of wood décor color options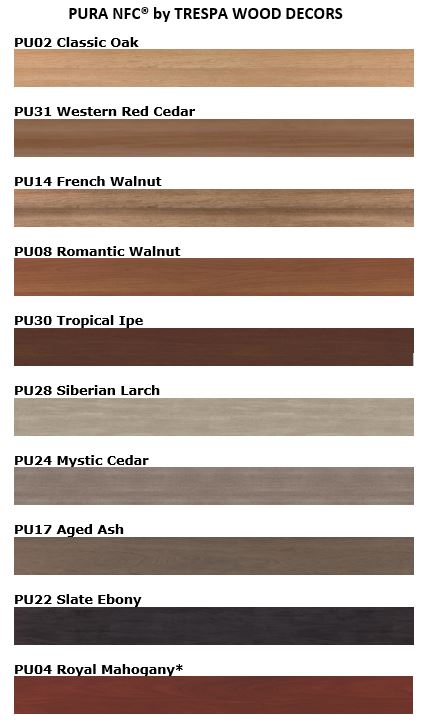 ---
All Hail Hail Resistance!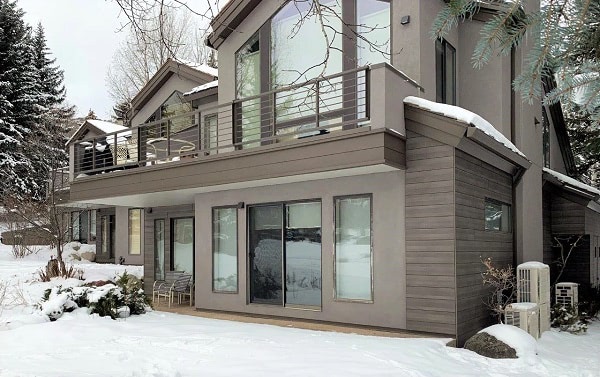 Pura Aged Ash Wood Décor is made for all seasons and climates.
Problem: Hailstorms can be particularly damaging to siding materials. Hail can come in fast and furious, and loud! Before you know it there are dents, dings, and holes all over your beautiful home.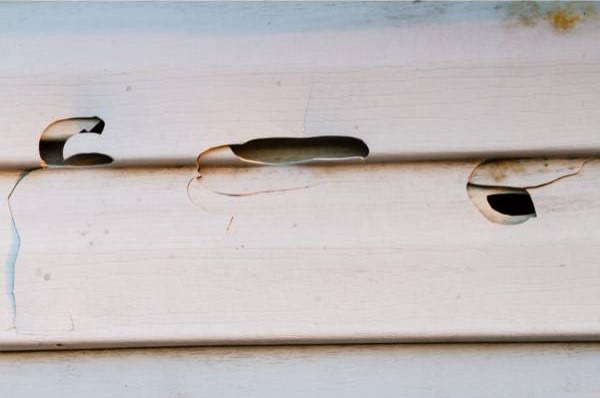 Solution:
Look for siding with the highest proven impact resistance.
Vinyl has very low resistance to hard impacts.
Fiber cement and OSB have good impact resistance but watch for chipping and cracking.
Pura NFC Siding's solid core and high impact resistance provide a higher level of protection against hail damage.
VIDEO: Pura Testing Impact Resistance by Large Diameter Ball and mimics resistance to hail, sleet and branches.
---
The strength and durability of Pura NFC siding is unmatched,
except by its good design looks.
Stand Strong In High-Speed Winds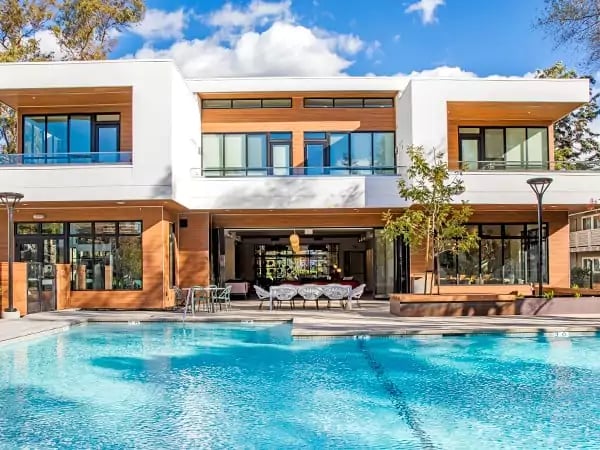 Problem: If you live in a climate with hurricanes, tropical storms, and high wind conditions, this is very important. High winds can stress the siding, leading to detached boards or larger damage.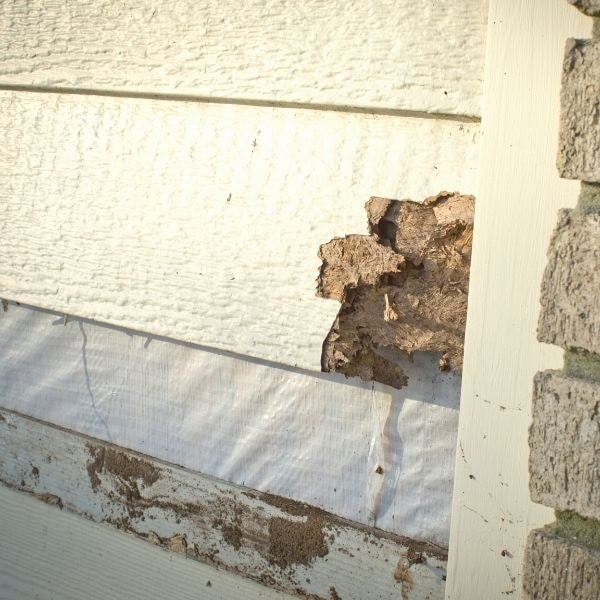 OSB (engineered wood siding) storm damage shows where planks can be loosened and ends can break from stress.
Solution:
Opt for siding materials with excellent wind resistance and flexibility. These will be designed to withstand mother nature's tantrums and provide a secure barrier for your home.
Pura NFC Siding offers excellent wind resistance, flexibility, and doesn't crease or split under pressure.
OSB and fiber cement have good wind resistance but may split, break at the ends or fasteners.
Vinyl may bend, crease, and break away from fasteners.


VIDEO: These 1-minute videos show the Trespa Labs Quality Testing of Pura NFC siding's
Mechanical Strength, which measures the tensile strength and flexibility of Trespa panels.
And the Test for Fixing Strength, measuring the resistance to splitting and fastening.
Knock Out Woodpeckers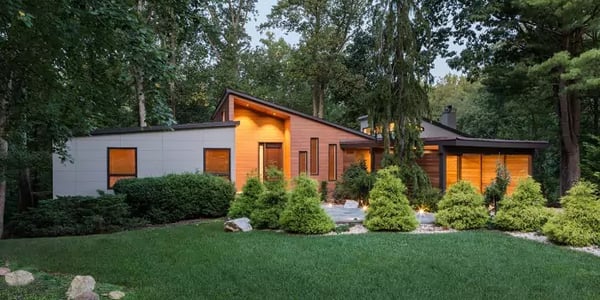 Did you know that woodpeckers will peck holes in siding even if it isn't wood?
Problem: According to @AllAboutBirds, there are many reasons this avian intruder might be knocking on your home: To mark territory; dig out a nesting hole; in the Western states Acorn Woodpeckers store food in siding.
And everyone's first fear when they hear a woodpecker? The bird found convenient buffet of bug larvae behind the siding and it's time to call the exterminator!
K
eep in mind that the more resistant to damage your siding, the less likely bugs can get inside and set up camp.
Tip: If the holes are small and unevenly spaced, they are trying to reach insects. Larger holes are nesting and food storage.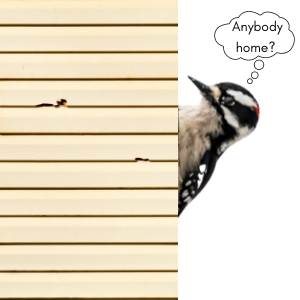 Solution:
First try natural tactics that discourage woodpeckers from approaching your home. The birds can be annoying but are just following their instincts.

The article

from AllAboutBirds.org has some great methods.
Discouraging them isn't foolproof. To be fully protected, choose a siding that resists woodpecker attempts and makes your siding unwelcoming. Fiber Cement and Pura NFC are going to be the most impact resistant when it comes to Woodpeckers.
Fiber Cement is cement and too hard for the bird's beak. The woodpecker will eventually give up and move on. But it could damage the finish first.
The patented electron beam process used on Pura NFC's surface seals and protects your finish, making it impenetrable to a persistent woodpecker.


Based on this comparison, Pura NFC Siding by Trespa rises to the top as the best choice for damage-resistant siding. It excels in impact resistance, flexibility, and wind resistance. Invest in Pura NFC Siding to protect your home and enjoy a beautiful, damage-resistant exterior for years to come.
Related Posts