Atlantic City, NJ – The Atlantic City Boardwalk first opened in 1870, making it the first boardwalk in America. Trains came in and great hotels soon followed, making Atlantic City and its iconic boardwalk the most popular destination for seaside travelers in the US. Because of the harsh maritime weather on the seacoast, they chose high-performance Cumaru hardwood decking for the latest renovation.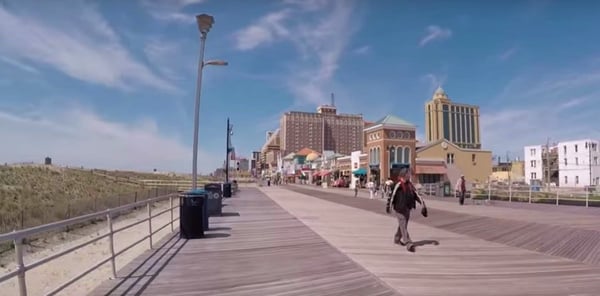 Atlantic City's rich history is legendary; the Monopoly board game uses its street names. The Miss America pageant. Legend has it that David Bradley invented salt water taffy and sold it at his candy shop here. Before the casino era, there was the "night club era". Many of the big bands and great musical acts performed at Atlantic City nightclubs. An excellent history of the Atlantic City Boardwalk may be found here.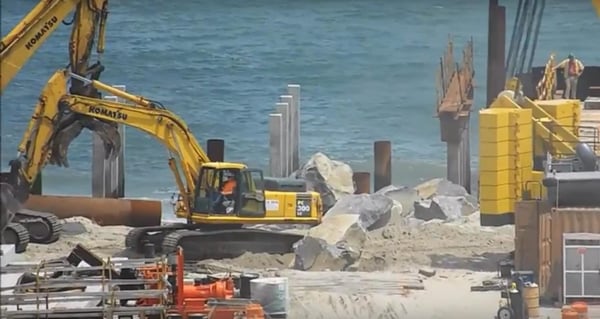 The original boardwalk was 7 miles long, until the Great Atlantic Hurricane of 1944 devastated all but 4 miles. Since then, the boardwalk has weathered many an Atlantic storm. The boardwalk remained unscathed by Super Storm Sandy. Over the years, abandoned sections of the boardwalk have been rebuilt. Today's new boardwalk is over five and a half miles long. Long lasting Cumaru hardwood decking is often the material of choice. Cumaru decking is sustainably harvested and takes punishing foot, bicycle and vehicle traffic like a champion.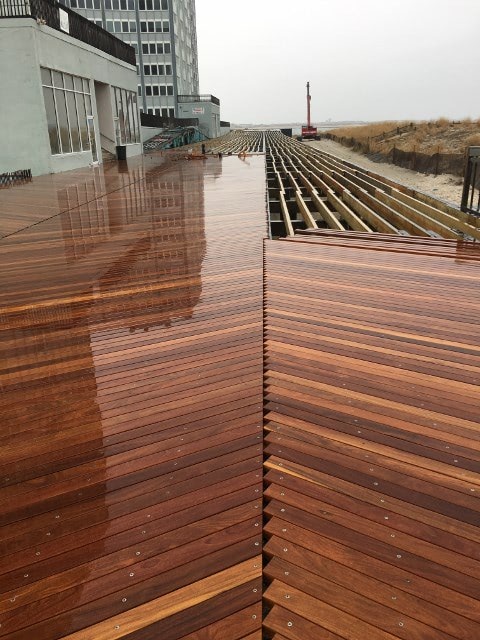 Because of its long-lasting durability, high performance and strength, Cumaru hardwood is an excellent decking material for boardwalks and marine use. Cumaru decking is also used extensively for commercial and residential decks. Cumaru decking is often selected instead of Ipe because of its lower price and reliable performance. When considering a decking material for your project, you owe it to yourself to take a look at Cumaru hardwood decking.
It's a new era in Atlantic City today. With many of the local casinos closing, Atlantic City is experiencing a rebirth and a new excitement fills the air. Runners, walkers, hikers, bikers, fishermen, tourists and triathletes all adore the newly rebuilt and refurbished boardwalk, helping maintain Atlantic City as a destination location for all to visit.
We hope you enjoyed this article. Please visit MataverdeDecking.com for additional information about Cumaru decking, Cumaru galleries, marine construction galleries and more.