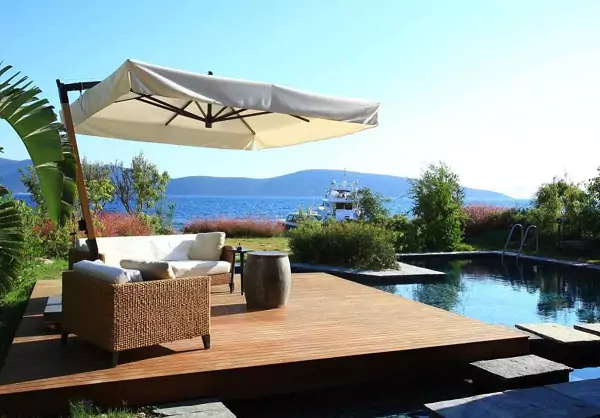 Should I Hire an Architect to Design My Deck?
Written by
Gina Honold
on
Decks have become outdoor extensions of the home. The humble platform deck of yesteryear has gone by the wayside in favor of multi-purpose decks that handle different uses. Now decks have covered sections, hot tubs, sinks and grills, and fireplaces. In order to build a deck with any of these items, you need blueprints for the contractors to follow when constructing the deck.
When contractors have foreknowledge of the job they're about to engage in, they can buy the necessary materials for construction and plan out the necessary safety protocols to avoid a jobsite injury when work begins.
In order to get the best results and give contractors what they need, you should retain an architect for the best results. An architect can design the deck to meet your needs, determine how it should attach to the house and land, and give you input on the types of materials that should be used. Following is a look at why hiring an architect to build a deck is a good idea.
Using a Deck Designing Program or App for Ideas
A deck designing program is an excellent tool to help you design the deck you've been dreaming of. Many of the programs use pre-made designs to save you time on getting the job started or have visual libraries that let you place elements into the deck design that you draw within the program.
Apps may do a great job of figuring out all the details for you, but you can't beat the real-world experience of an architect. Use the app to give yourself different options, print them out, and bring them to an architect to use as guidelines to design your dream deck.
Why Work with an Architect?
Hiring an architect adds cost and another layer of communication to the project. You may feel that you prefer to go the route of using software to design and rely on the experience of the contractor to get the job done right. It's true that this approach has worked for many, but then you hear stories about how the contractor didn't get things right. Contractors are good at what they do, are very familiar with the type of construction techniques needed for a deck and can pull permits complying with building codes. But they're not designers.
An architect is trained in the mechanics and art of building and structure design. They are also well-versed in how decks are built, and the building codes required for their construction. An architect can take your concepts for your dream deck and turn them into visualizations so you can see what the deck will look like. Once you settle on the design you like best, the architect draws up blueprints that provide the contractor with elevations, heights, and features for the construction of the deck. The end result is the deck you want, the elements you want to enjoy, and solid construction that you can feel safe using.

Types of Material to Use for Building a Deck
The type of material you use for building the deck depends mostly on your budget. The most economical option for building a deck is using pressure-treated lumber. This kind of lumber resists damage for years before needing replacement and it can be stained to any color you like. Redwood and cedar are the next step up from pressure-treated lumber. These softwood decking options have beautiful natural colors but require periodic maintenance to last long.
High density hardwoods are the pinnacle of deck materials due to their strength, density and durability. Although they may add expense (upfront), the long term beauty and value they bring to your home is unmatched. And the life-cycle cost of long-lasting hardwood decking is much lower than lesser quality decking alternates. If you want a beautiful deck that won't need boards replaced for a very long time, go with a hardwood decking that is sustainably harvested.
Look into Ipe, Garapa, FSC® Certified Machiche, Cumaru or ThermoWood decking as they're known for their density, durability, natural rot resistance, and scratch resistance. These woods feature exotic grains that create unique patterns when stained.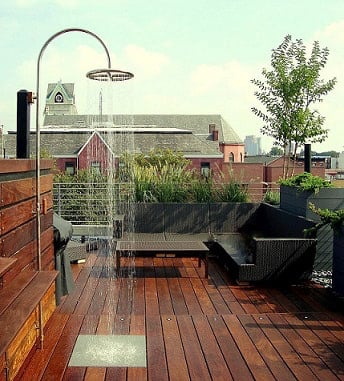 Work with a Reputable Contractor That Maintains Safety on the Jobsite
You can work with a contractor that the architect recommends, or you can work with one that you find on your own. Look for a contractor that has a proven track record of safety, attention to detail on the job, and pulls the right permits for your type of deck. Laborers are working on your property and safety is key to getting the job right and avoiding injuries that may cause legal headaches for you down the road.
How to Find and Select A Good Decking Contractor
Local building codes dictate how you should construct the deck for safety and proper load bearing. The reason for this is due to people getting injured and even killed by decks that weren't properly supported during their construction. An experienced contractor will know local building codes and will get a permit that reflects the type of deck you're having built.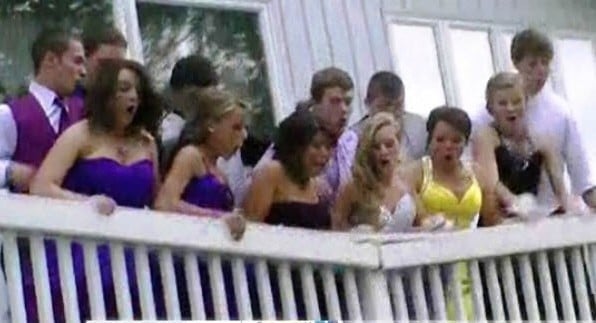 If you're not sure that the contractor you hired is adhering to safety standards, you can look at safety apps for guidance and building code apps to check that they're working to code. Some safety apps you can use include:
OSHA Heat Safety Tool: Since decks are often built during hot weather, the app can help you monitor if it gets too hot for people to be working outdoors.
Decibel 10th: Professional Noise Meter. This app measures noise levels and tells you when it gets too loud. Workers should be wearing earplugs while working with loud tools, and you'll know if you're about to irritate the neighbors.
Fall Safety App: Decks can be high off the ground and construction crews should be taking proper precautions to prevent falls. Ask the project foreman if employees are using fall safety apps that alert if someone falls. You can be of assistance if someone does fall and injure themselves when the phone alert goes off.
Designing your own deck is a notable achievement, but you run the risk of getting something wrong that affects the strength, structure of safety of the deck. An architect brings practical experience to the project and helps you with building a deck that complies with building codes and has all the desired elements you want to enjoy.
Related Posts